An Optical measurement device is made up of Optical means. We are familiar with the most common applications of optics, namely Microscopes. Chemists, Biologists, and engineers use various types of microscopes. The main function of the microscope is that, for the visual magnification of small objects to a high degree with an additional provision for taking measurements. In this article, we are going to discuss different optical measurement techniques used in metrology for measurement.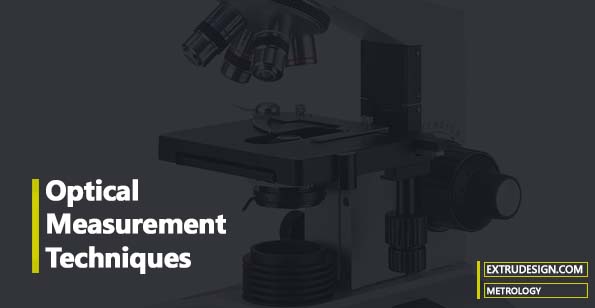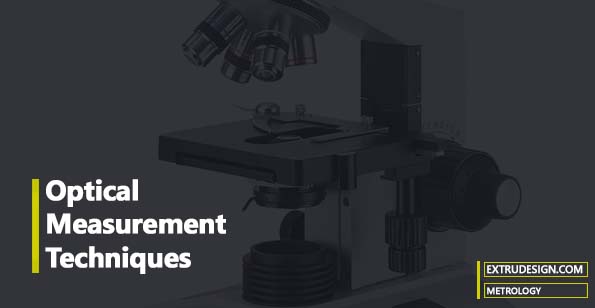 Optical magnification is one of the most widely used techniques in metrology for measurement. However, optics has three other principal applications:
As in alignment: The optical measurement technique to check alignment employs light rays to establish references such as lines and planes
As in interferometry: Interferometry uses a phenomenon of light to facilitate measurements at the micrometre level
As an absolute standard of length: use of light as the absolute standard of length
There are three Optical Measurement Techniques in metrology. those are
Tool Maker's Microscope
Profile Projector
Optical Squares
We generally utilize microscopes in science and medicine. It is also a metrological tool of the most fundamental importance and the greatest integrity. Tool maker's microscope provides a high degree of magnification and is also a simple and convenient means for taking readings. This enables the Tool Maker's Microscope both absolute and comparative measurements. Read more…
The profile projector, also called the optical projector, is a versatile comparator, which is widely used for the purpose of inspection. It is especially used in tool room applications. Profile projector projects the workpiece as a two-dimensional magnified image onto a viewing screen to facilitate measurement. In the profile projector, there will be a projector comprising a light source, a set of lenses housed inside an enclosure, and a work table to hold the workpiece in place, and a transparent screen with or without a chart gauge for comparison or measurement of parts. Read more…
An optical square is useful in turning the line of sight by 90° from its original path. Many optical instruments, especially microscopes, have this requirement. An optical square is essentially a pentagonal prism (pentaprism). Regardless of the angle at which the incident beam strikes the face of the prism, it is turned through 90° by internal reflection. Unlike a flat mirror, the accuracy of a pentaprism will not be affected by the errors present in the mounting arrangement. Read more…
Conclusions
We have discussed the different Optical Measurement Techniques with very short and concise information. We described the tool maker's microscope, profile projector, and Optical squares in a detailed separate article. Please follow the links to know more about them.