This is a quick video tutorial on Metrology and Calibration. If you would like to read the tutorial in detail, scroll down for the full article.
What is Metrology and Calibration?
x
Metrology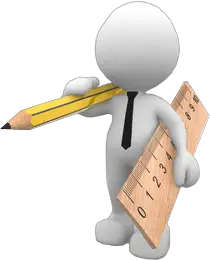 Metrology is a science of measurement.
Based upon the field of application it can be further divided into
Industrial metrology
Scientific or Fundamental metrology
Legal metrology
Metrology in engineering deals with Measurement of length and mass and time and the remaining will be derived from these quantities. To measure such quantity there must be a unit of measurement. this will enable the quantity to be measured in number in that particular unit system.
Whereas The scientific or fundamental metrology deals with Organization and development of measurement standards and their maintenance.
Whereas Legal metrology is primarily concern with the Accuracy. Also concerns with the unit of measurements, methods of measurement and measuring instrument.
Calibration
It is a traceability of measurement. Simply the act of comparison against the standards.
Calibration will ensure that the instrument used for testing getting the accurate results and it's performing to its specification.
There are two principles involved in Calibration.
Uncertainty will estimate the error associated with the calibration measurement. The smaller the uncertainty the higher the accuracy of the calibration measurement. Whereas the traceability describes How the calibration results can be traced back through a chain of calibrations to national calibration standards.
For more info visit