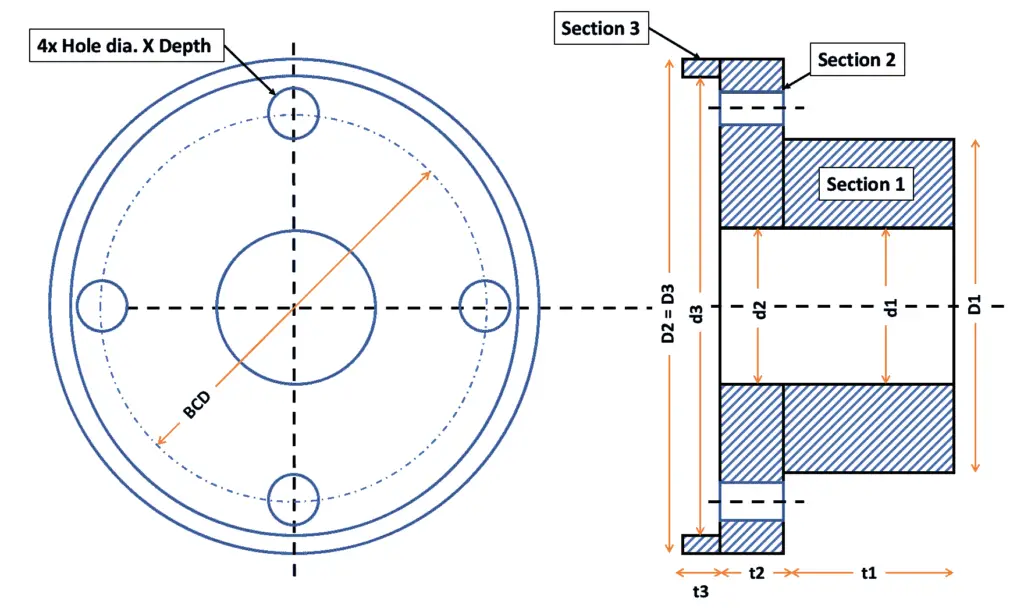 How to use it?
Well, You can assume multiple sections from your drawings and enter the outer diameter, inner diameter, and width of each section below. If your assumed sections are more than 3, you first calculate for 3 sections, Save the total inertia value somewhere on a notepad. Calculate for the remaining sections, and add them up with the first saved inertia value.
Read the full article about Mass Moment of inertia
You can similarly Calculate Stiffness here
Do you like this inertia calculator?
There are some more useful Engineering calculators for you.
Tags: Mass moment of inertia Calculator, how to calculate the inertia of a flywheel, How to calculate the weight of a shaft, how to calculate the weight of a flywheel, flywheel weight calculated, flywheel inertia calculator.