In Strength of materials, Fatigue refers to the failure of the machine component due to the repeated or cyclic loading. Due to the fluctuation in the stress, this failure occurs. Let's discuss the Fatigue failure in briefly.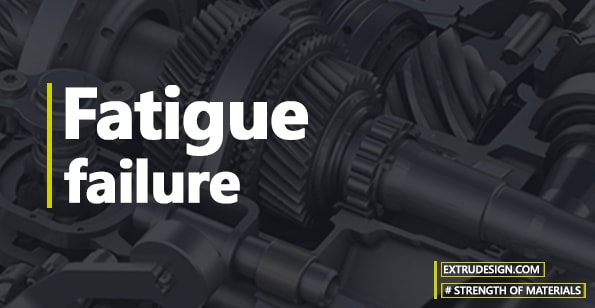 Fatigue Failure
Fatigue failure is defined as the brittle fractures occurred while a repeated load or cyclic load is applied. This brittle fracture can be regardless of the material type whether it is a ductile or brittle material. we can understand this scenario by considering the following example.

Fatigue failure Example
Consider a wire(Solid) of comparatively less diameter with the length as shown in the figure.
when you try to break it with the bare hands by bending it on both sides as shown in the below figure.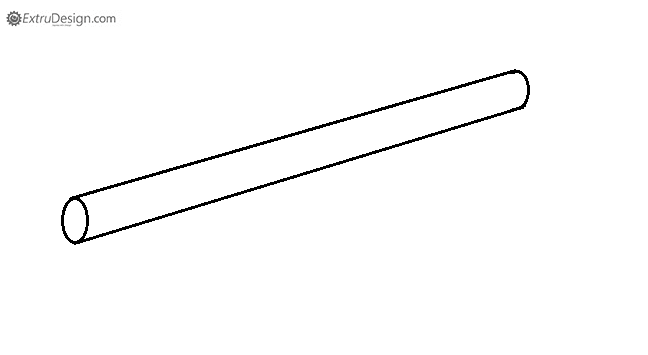 At some point, The solid wire will be definitely broken due to the brittle fractures induced in the solid wire due to the application of the repeated load.
The weakening of a material caused by repeatedly applied loads can be said as the fatigue failure.
See the picture representing where the crack started (Origen) and the complete fatigue zone and the final failure zones.
These cyclic or repeated loads are known as the fatigue loads.
Important Observation
The maximum stresses caused the fatigue failure, in this case, are much less than the actual strength of the material(Yield stress limit).
Keys to reducing fatigue failures
To avoid such failures the shape of the component will play a crucial role to improve the fatigue strength to attain better fatigue life. Fillet corners and round holes, etc. can avoid the failures and improve the fatigue strength.
Whatis fatigue life?
Fatigue life means the number of cycles of stress that a component can withstand before failure is known as Fatigue failure.
Conclusion
Fatigue failure is the most common failure occurring in the mechanical components. we can say over 90% of mechanical failures are fatigue failures.