Topic: What is Sigma Comparator In metrology?
A comparator is a precision instrument used to compare the Dimensions of given working component with the actual working standard.  There are different types of comparators are available.
Sigma Comparator is one of the Types of Mechanical comparators.
Let's Quickly go through the subject…
This Sigma Comparator is also provided with a frictionless linear movement of the plunger as like Reed Type Mechanical Comparator.
The number of parts in sigma comparator is more than the other Mechanical comparators types.
We will list out the parts in Sigma comparator
Components in Sigma comparator
The Plunger

(The main part which will have the direct contact with the workpiece and having a notch at its centre)

Knife Edge (Attached at the notch in the plunger to capture the movement of plunger)
Moving Block (Bears the Knife Edge. moving block is the part of the Cross Strip)
Cross strip hinge (Four flat steel springs arranged at right angles to each other and having a pivot at its centre so-called cross strip)
Y-shaped arm

(A metal forked arm, connects the cross strip to driving drum)

Driving Drum

( connects the pointer to the Y shaped arm)

Slit diaphragm

( Holds the plunger/Spindle in place)

a pointer
a Scale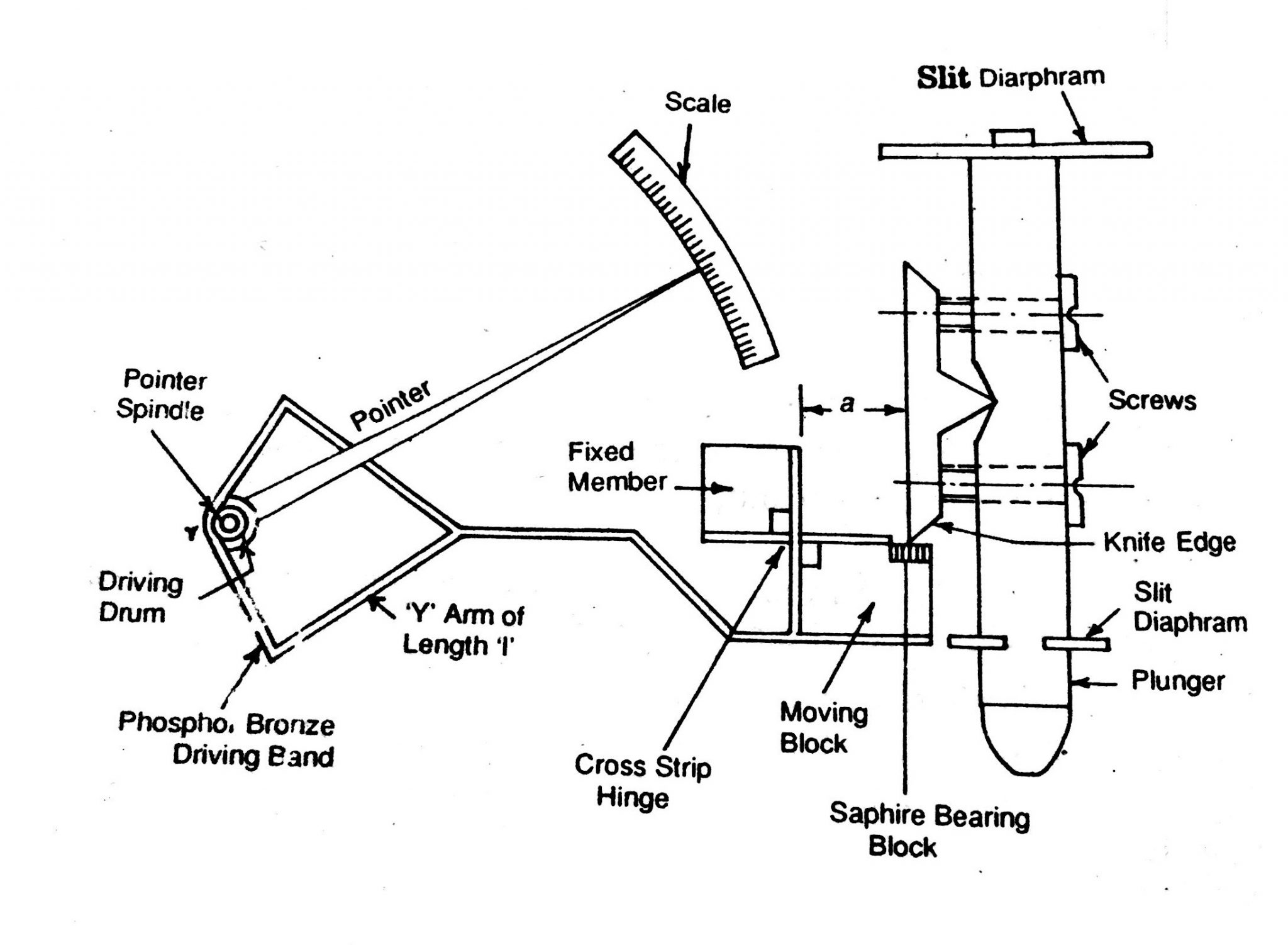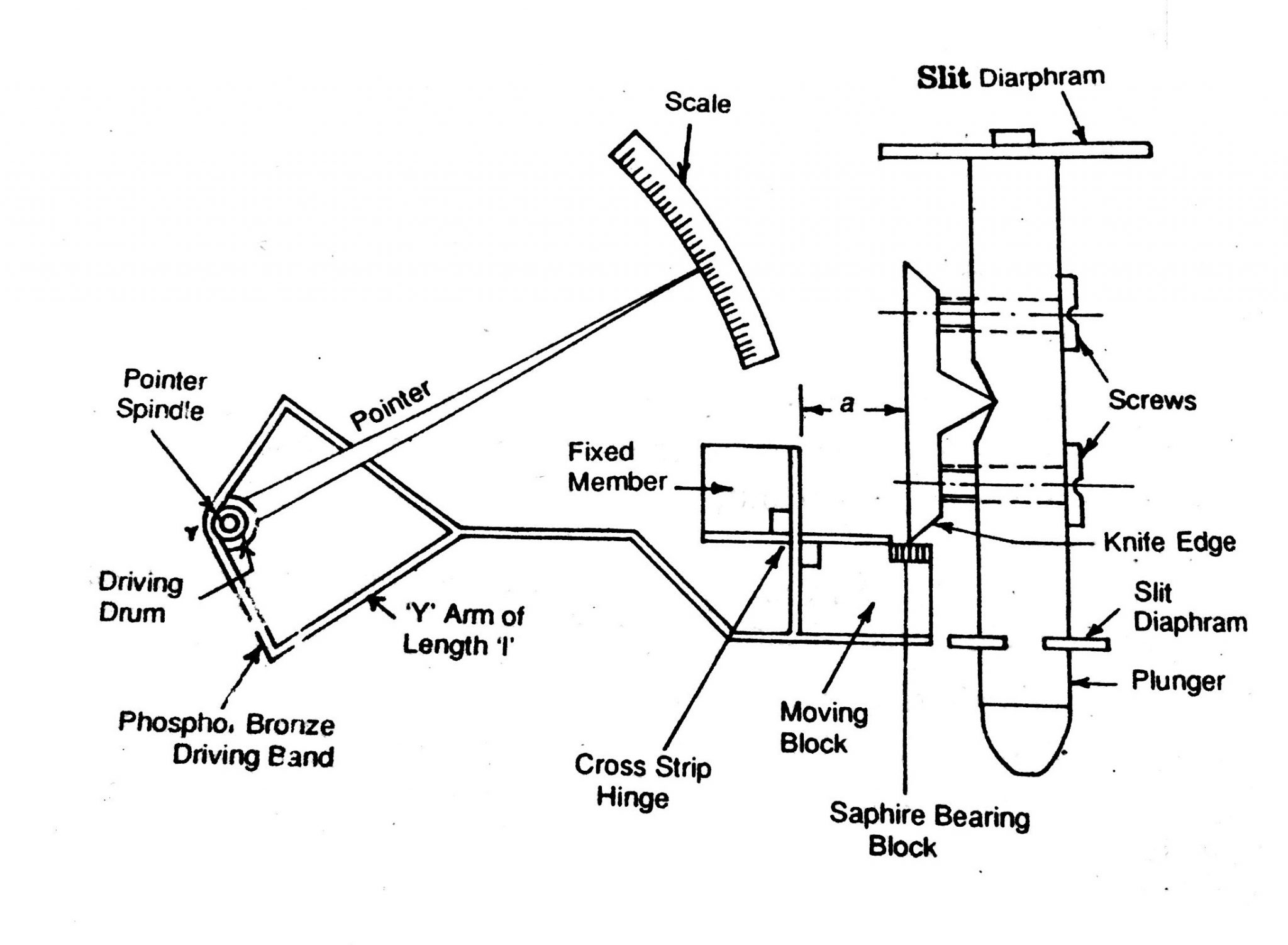 Construction and working of Sigma comparator
The Plunger will hold the contact with the workpiece, and it is positioned in place with the help of slit diaphragms.
the plunger will have a notch at its centre as shown in the figure.
A knife Edge is attached to the plunger to magnify the linear movement of the plunger. and which is connected to the Cross strip with the help of moving the block.
The Y-shaped metallic arm is connected to the cross strip to Driving drum. This arm rotated and make the drum to rotate and hence the pointer will move on the scale.
 The first step of magnification take place at the knife edge and cross strip and the second step of magnification is done at the drum diameter and the pointer length.
Advantages of Sigma Comparator
If any shock loads forced on the plunger those will not affect the inside equipment, due to the knife edge will be dis-engage after some extent of movement.
constant measuring pressure can be achieved by using the magnetic plunger in sigma comparator.
Disadvantages of Sigma Comparator
Due to more number of moving parts, there will be wear in moving parts.
Less sensible due to friction in moving parts
P.C.: Metrology By M.Mahajan