Topic:  What is Johansson Mikrokator? | Metrology
A comparator is a precision instrument used to compare the Dimensions of given working component with the actual working standard.  There are different types of comparators are available
Johansson Mikrokator is one of the Mechanical comparators types
Let's Quickly go through the subject…
Johansson Mikrocator was first developed by C.E Johansson, so from then on words, it was named as Johansson Mikrokator.
In Johansson Mikrokator, instead of gears or rack and Pinion, it uses a twisted strip to magnify the small linear movement of the plunger into Indicator(Pointer). So it can also be called as Twisted strip Comparator.
There is another name is available for this Comparator. That is Abramson Movement(Too many names right?  ☺) Why because the mechanical magnification system is designed by H. Abramson.
Ok, let's see how this comparator is constructed and working principle behind this comparator…
Construction & working principle of Johansson Mikrokator
First, we will start with the list of components in the Johansson Mikrokator. The main components in the Johansson Mikrokator are listed below.
Twisted strip
Bell crank lever
Cantilever strip
Plunger
Light Pointer
Take a look at the Johansson Mikrokator Diagram…..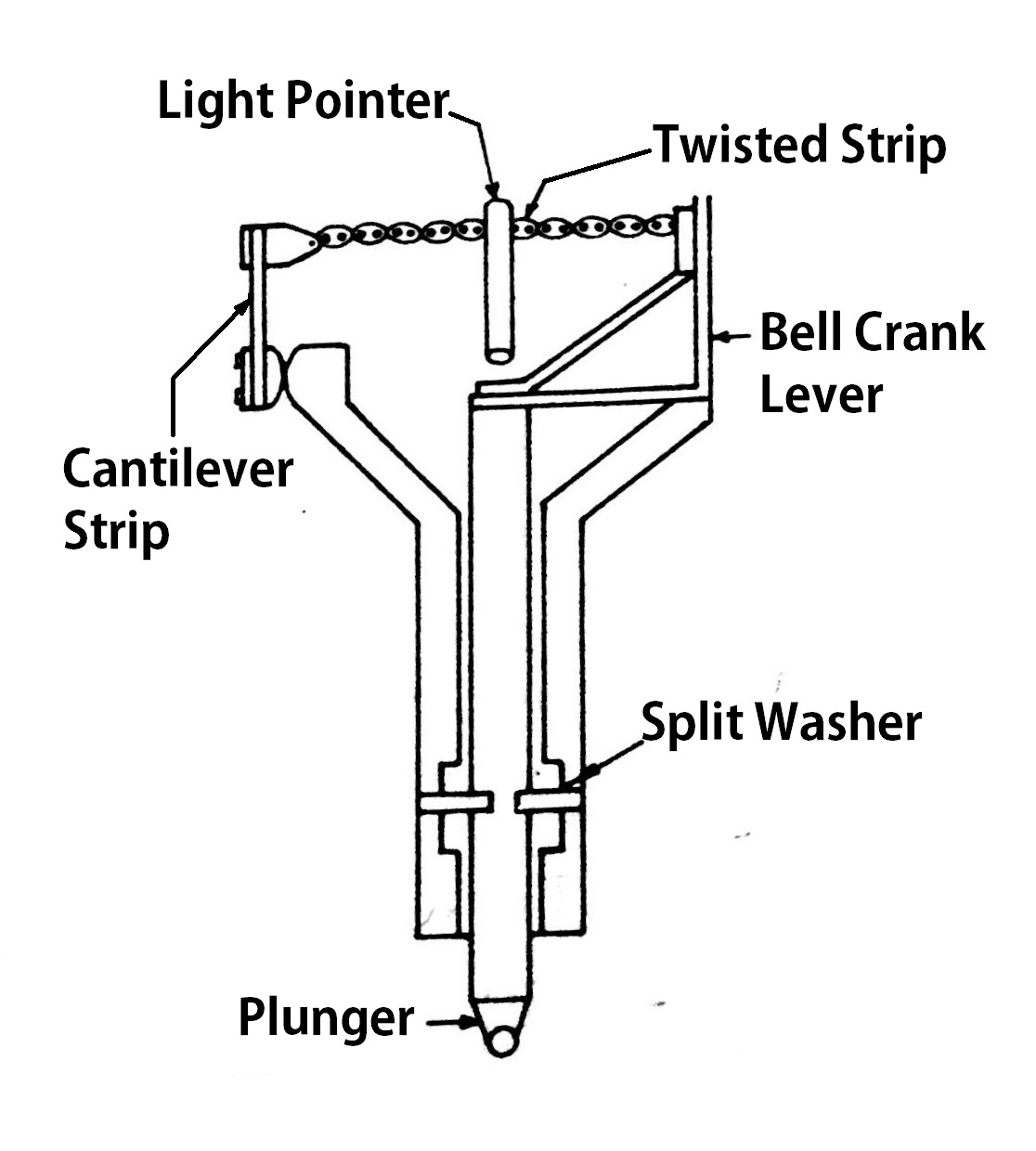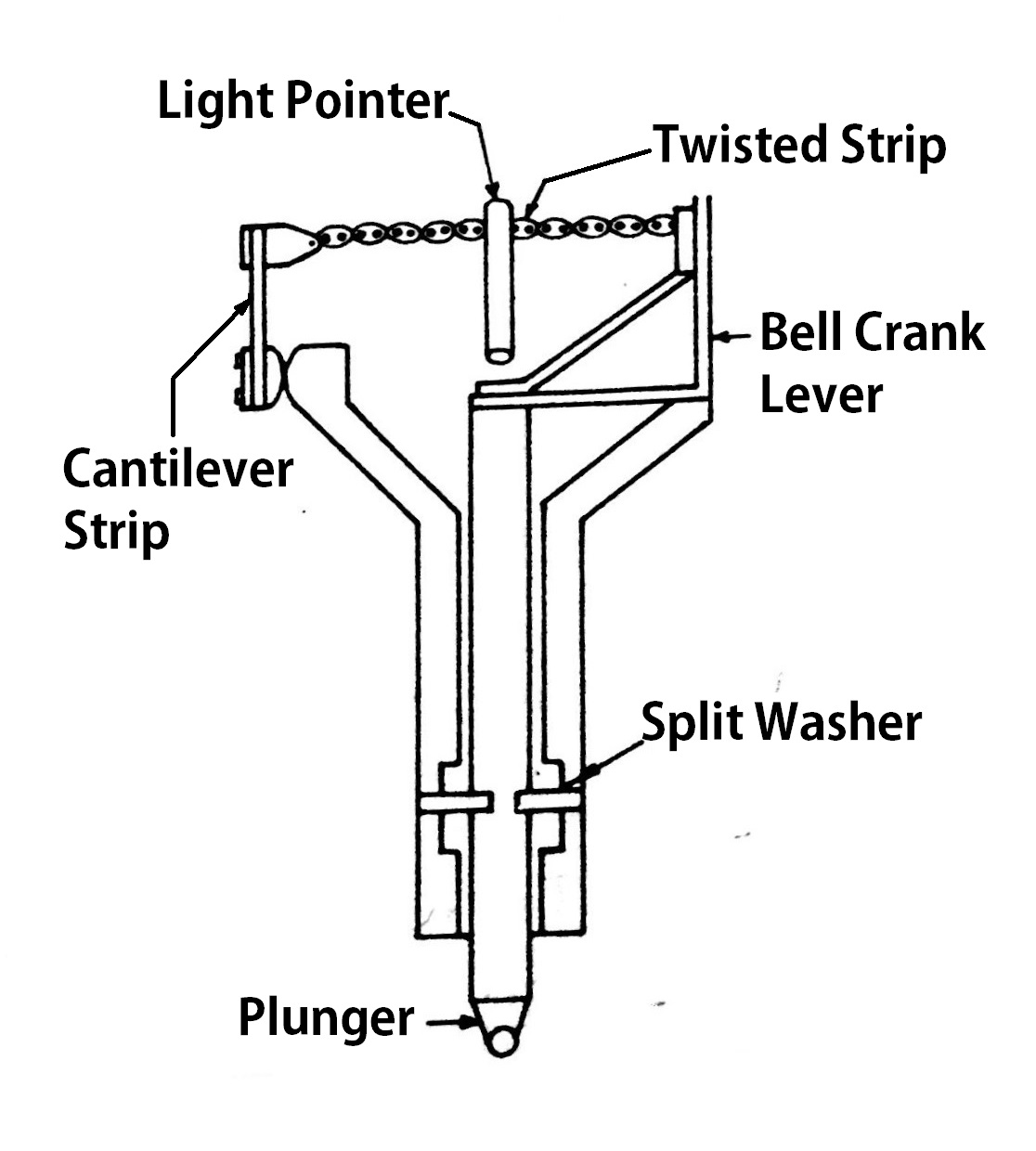 The twisted strip is tightly held between cantilever strip and bell crank lever.
At the middle of the strip, there is a light pointer is held, to magnified by this twisted strip to show the measurement.
The Bell crank lever will be connected to the plunger(Spindle) (You can see it in the above Picture)
A small vertical movement in the plunger will result in the rotational moment in the bell crank lever.
Thus rotation movement in Bell crank lever will ensure the change of length of the Twisted strip. so the pointer will be also magnified accordingly.
The change in the length of the strip will show as the measurement with the help of light pointer which is fixed at the middle.
When there is no workpiece underneath the plunger, or workpiece is removed, then the plunger will get its original position by the spring action in the twisted strip.
And the split washer is proved to guide/Support the plunger.
The magnification can be adjusted by adjusting the Cantilever strip length.
How to use Johansson Mikrokator?
The comparator is for comparing the dimensions right? So let's See how do we compare the actual working standard with the workpiece dimension.
A working standard will be placed underneath the plunger to take the dimension as the required dimension. This could be Slip Gauges.
Take the readings and remove the actual working standard(Slip Gauges)
Now place the workpiece underneath the plunger to take the measurement of the workpiece.
Compare the reading with the Actual working standard reading.
P.C.: Metrology By M.Mahajan (Pictures modified)