Topic: What is Reed Type Mechanical Comparator In Metrology?
A comparator is a precision instrument used to compare the Dimensions of given working component with the actual working standard.  There are different types of comparators are available
Reed type Mechanical comparator is one of the types of Mechanical Comparators.
Ok, let's Get into the topic quickly…
What is meant by Reed In Reed type mechanical Comparator? You also wondered what it is?
Reed is a Long supporting rod/Shaft. In Reed type mechanical comparator we use a number of Reeds as the magnification system.
Now you got an idea what is meant by reed, Its time to know how does reed type comparator is constructed…
Reed Type Mechanical Comparator Construction and Working Principle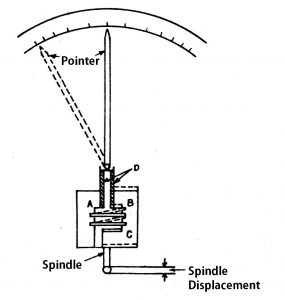 Let's see what are the components used in the Reed Type Mechanical Comparator.
Reeds (Two horizontal, Two vertical)
Blocks( Fixed Block, Floating Block)
Plunger(Spindle)
Pointer
Scale
Out of four reeds, two placed vertically(D) and two placed horizontally connected between the two blocks( A and B).
Here, 'A' block is fixed block, whereas  'B' block is floating Block.
Out of the two vertical reeds Left vertical reed is Fixed and the right vertical is movable and which is connected to the block 'B'.
The Floating block connects to the plunger.
As the plunger moves upside, then the floating block(B) moves upside as well, and the vertical Reed on the right side will move upside gradually and the pointer starts deflecting on the scale [ Still Make no sense?]
Observe this following Gif image to understand in a clear manner.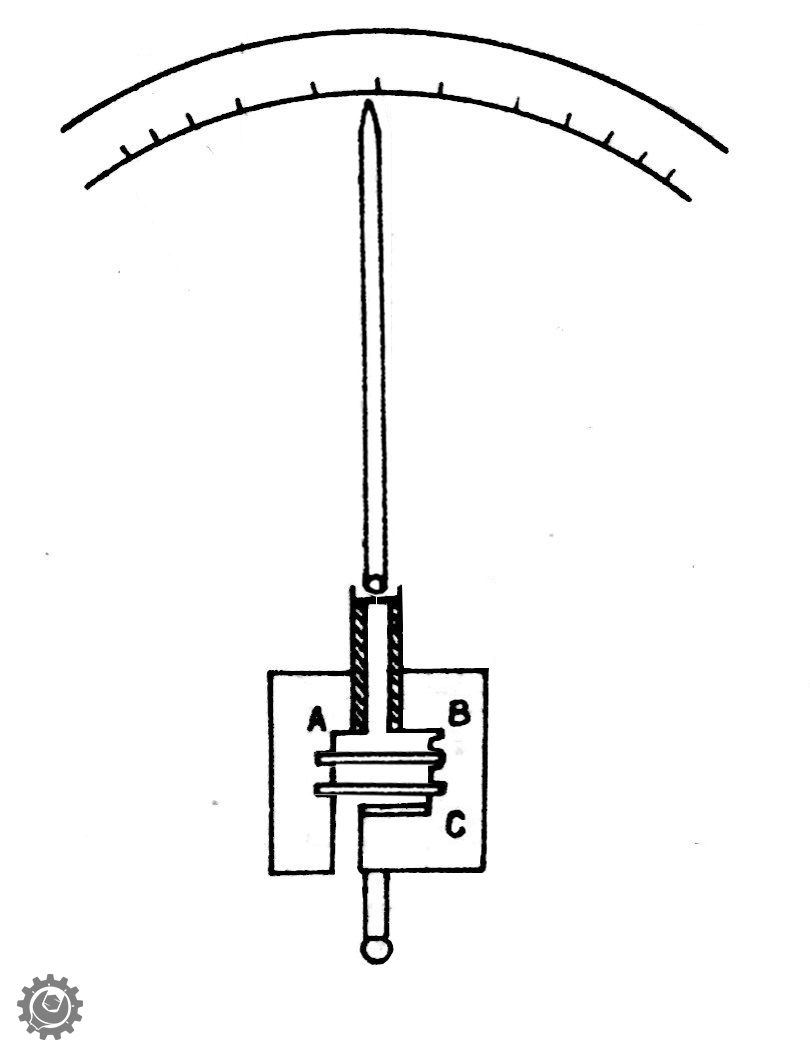 This will make you understand better than these words. Now we will see how we can use it as a comparator to compare the dimensions.
How to use Reed Type Mechanical Comparator
A working standard will be placed underneath the plunger to take that dimension as the required dimension. This could be Slip Gauges.
Take the readings and remove the actual working standard(Slip Gauges)
Now place the workpiece underneath the plunger to take the measurement of the workpiece.
Compare the reading with the Actual working standard reading.
P.C.: Metrology By M.Mahajan (Pictures modified)