Every Design engineer must know the Engineering standards and codes for the design of the machine element and equipment to achieve Reliability, ensure safety, attain productivity, and efficiency. Let us discuss the different Mechanical Engineering Standards, codes that every engineer should know.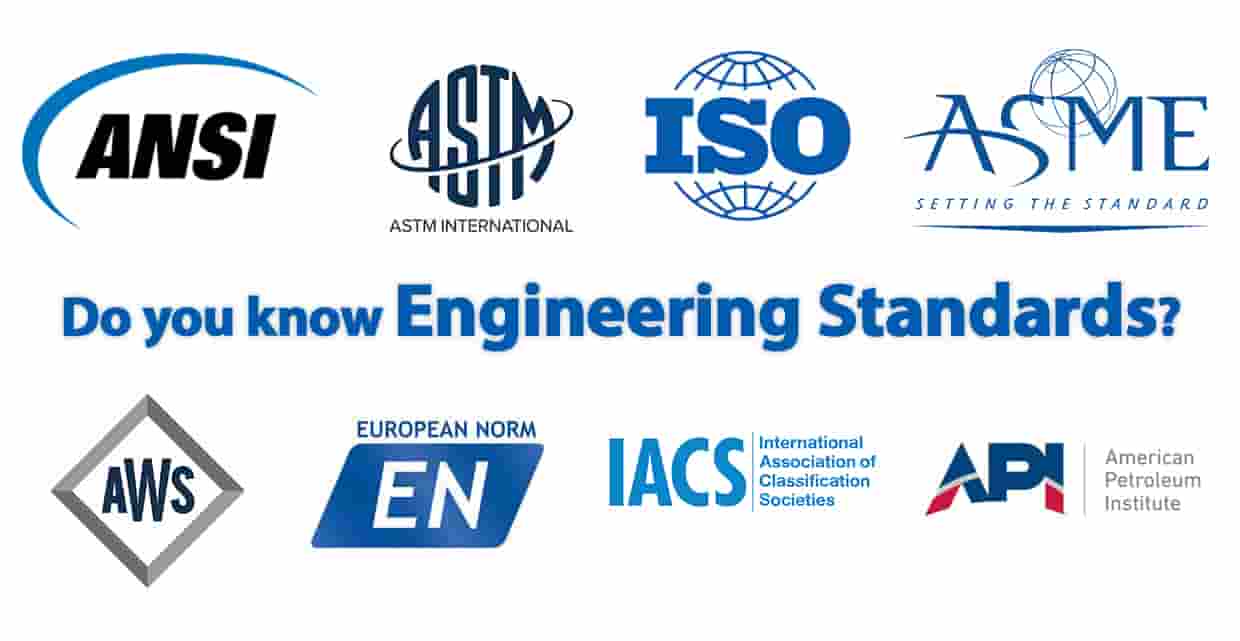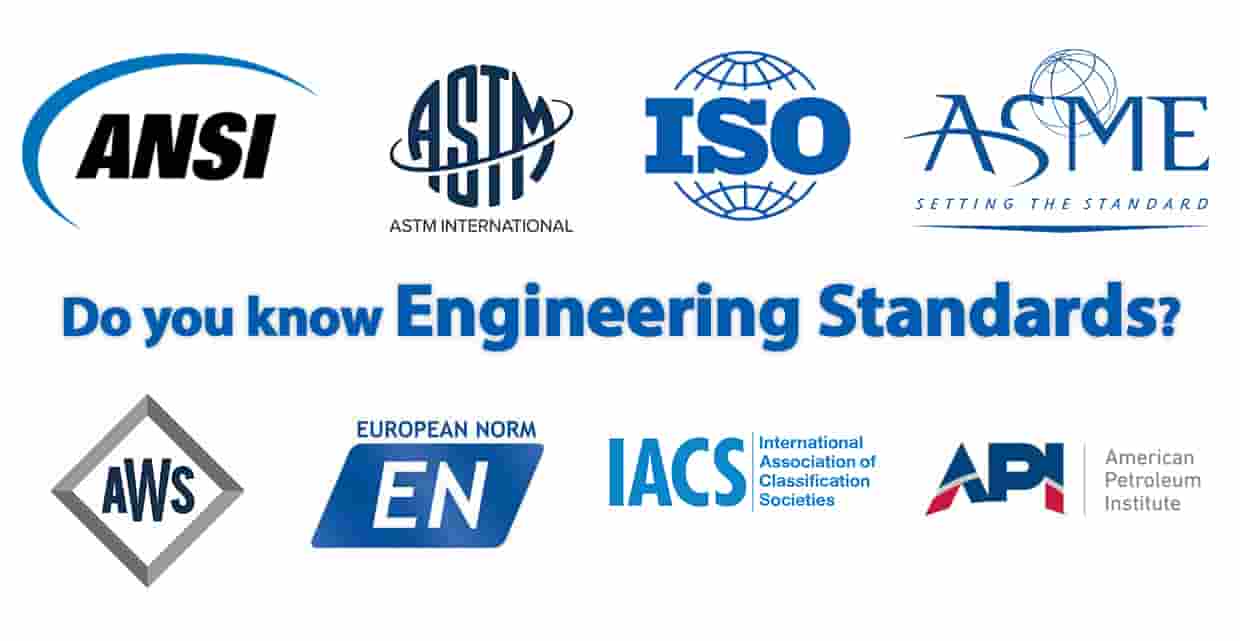 Why do Engineers follow the Standards?
Every mechanical engineer will work in a different industrial environment, and for each industrial environment, there will be different regulations and safety measures.
Based on the safety measures, reliability, efficiency, and productivity, engineering standards are preferred by the industry.
For example for many of the manufacturers are manufacturing the components in compliance with the American petroleum institute to ensure the safety, reliability, productivity, and efficiency of the oil and natural gas industries.
Also in the marine industries, there are classification societies that will ensure the safety of all the equipment manufactured for marine applications.
These industrial standards will ensure the manufactured design elements and equipment are safe to use and up to the standard for the OEMs, and the OEMs can trust and outsource many of the components from the suppliers instead of manufacturing everything in-house.
This also helps for the repeatability and interchangeability of the failed components and reduces the breakdown time of any plant.
Following is the list of popular Mechanical Engineering Standards, codes that engineers should aware of.
Standards
Description
ISO
International Organization for Standardization
ANSI
American National Standards Institute
ASME
American Society of Mechanical Engineers 
API
American Petroleum Institute
ASTM
American Society for Testing and Materials
AWS
American Welding Society
EN
European Standards/European Norm
IACS
International Association of Classification Societies
(for Marine safety)
ISO – International Organization for Standardization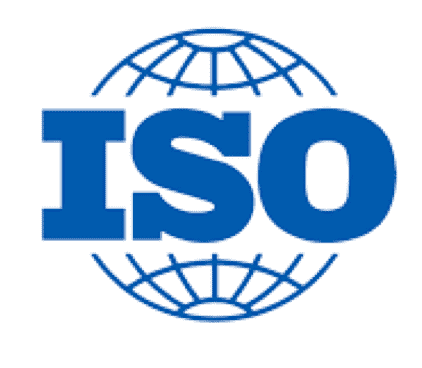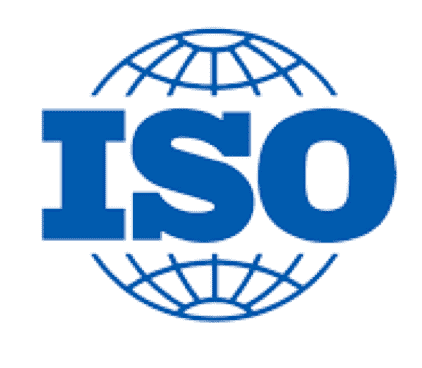 Its a non-government organization for the collection of over 165 standards globally.
First Established in 1947 in Geneva, Switzerland.
As of now holds 165 national standard bodies including ANSI from the above-mentioned list.
ISO facilitates to implementation, develop and publish a wide range of proprietary, industrial, and commercial standards.
ISO is not an acronym, it's derived from the Greek word that means equal, that means all the members of the national standards bodies are equal.
It regulates 97 kinds of products, design elements, equipment, materials, and processes such as aircraft, civil engineering, metallurgy, clothing, jewelry, health care and agriculture, and so on.
Collectively there are 165 standards are there in ISO. few of them are BSI(India), DIN(Germany), ANSI(United States) and so on.
ISO Standard Distribution and usage: PDF Link
ANSI – American National Standards Institute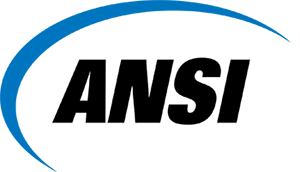 Founded in 1918, its current headquarters is in Washington, D.C.
Similar to the above ISO, ANSI is also do not develop its own standards, it helps different stakeholder, experts, industries, and organization to develop standards by facilitating the collaboration and the standardization framework within America and for American products.
ANSI is a nongovernment organization but works closely with American government bodies and this standard is the main standard in America.
ANSI is also the standard body of International standards of the organization (ISO).
ASME – American Society of Mechanical Engineers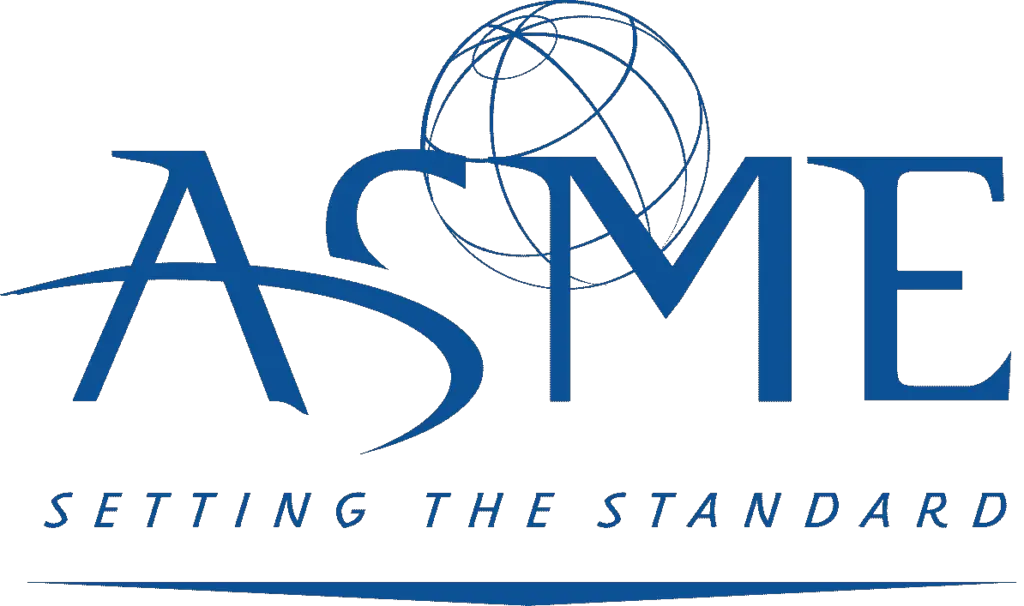 Founded in 1880, its current headquarters is in New York.
Initially founded as a mechanical Engineering society in North America to promote the art, science, and practice of multidisciplinary engineering and allied sciences around the globe.
ASME is now a Standards organization, society for engineers, an R&D organization, and an education & training provider.
ASME has almost 600 codes of standards to regulate the production, distribution, and use of fasteners, plumbing fixtures, elevators, pipelines, and power plant systems and components.
One of the notable ASME codes is the BPVC stands for Boiler pressure vessel code, which regulates the design, fabrication, installation, inspection, care, and use of boilers, pressure vessels, and nuclear components.
ASME Standard Distribution and usage Guide: PDF Link
API – American Petroleum Institute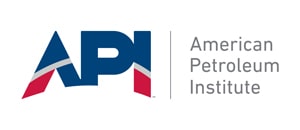 Formed in 1919 to establish, maintain and distribute the standards for all the Oil and Gag industry equipment worldwide.
API has more than 700 standards to ensure operational safety, environmental protection, and sustainability across the wild and gas industry.
These standards all are developed under ANSI accredited process.
API standard covers the production material, lubricants, certification programs for storage tanks, pressure vessels, and piping inspectors.
There are four segments in API, those are 

Upstream(materials needed for production)
Downstream(manufacturing products) 
Marine segment
Piping segment
API Standard Distribution and usage Guide: PDF Link
ASTM – American Society for Testing and Materials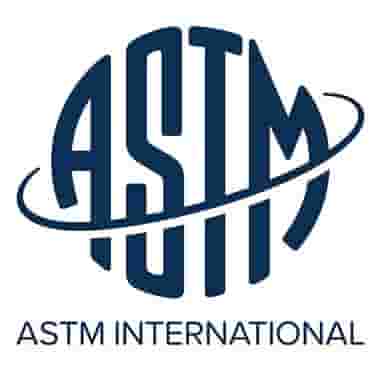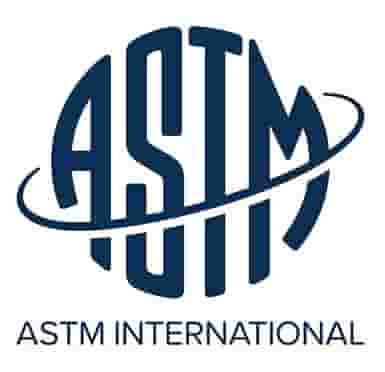 Founded in 1902, its current headquarters is in Pennsylvania.
overall 12500 ASTM codes are operated globally in 150 major industries in order to ensure public health and safety, consumer confidence, and overall quality of life.
Initially, ASTM was founded for testing materials fabricated for steel rails.
Now this standard includes the codes for the use and testing of materials, systems, products, and services.
AWS – American Welding Society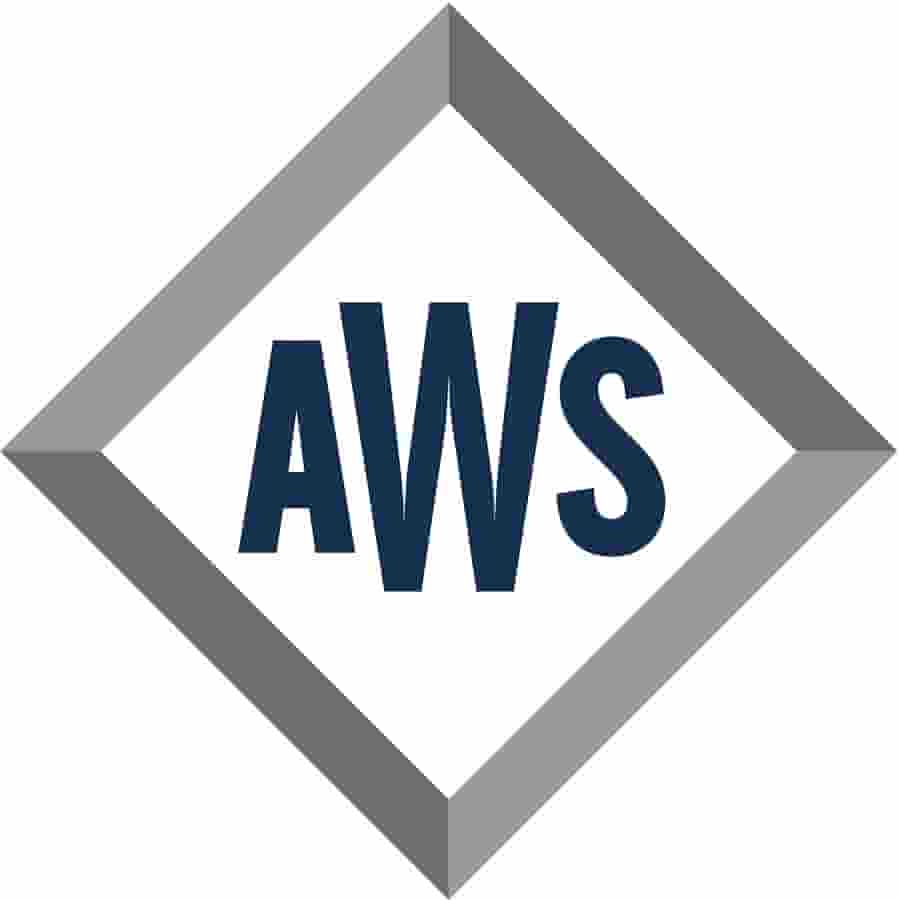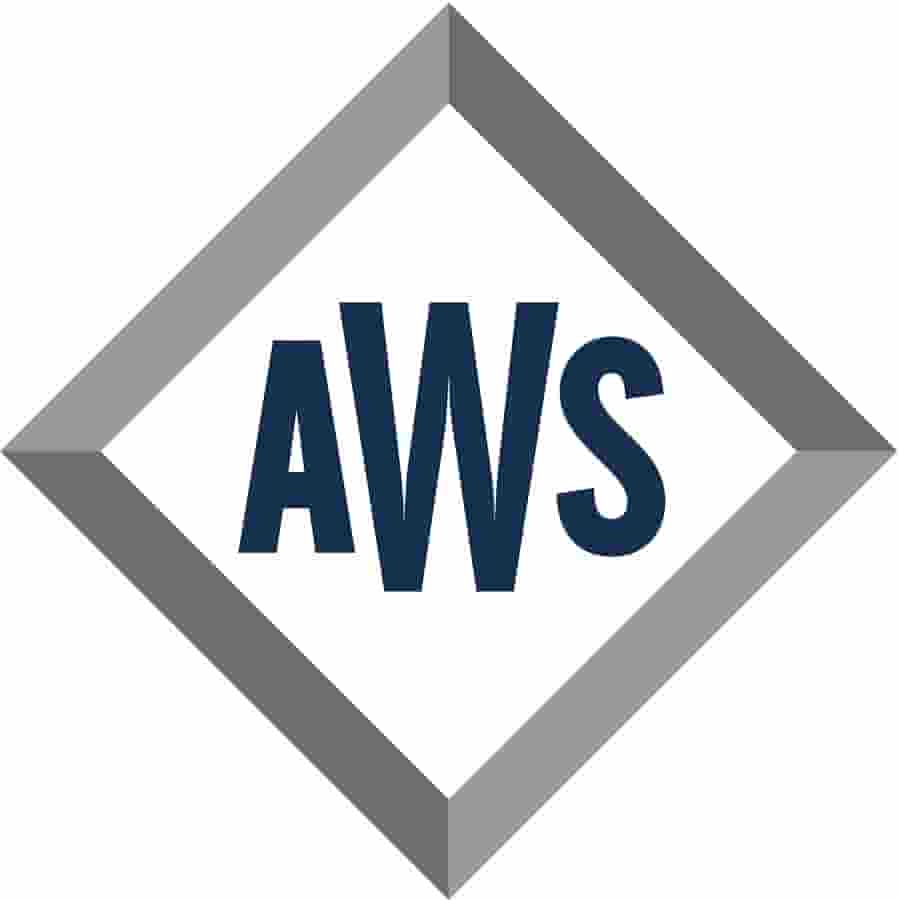 Founded in 1919, its current headquarters is in Miami Florida.
AES Was founded with a mission to advance the science, technology, and application of welding and allied joining and cutting processes, including brazing, soldering, and thermal spraying.
AWS have different standing committees that are 

BSMC – Brazing & Soldering Manufacturers Committee
ITSA – International Thermal Spray Association
RWMA – Resistance Welding Manufacturing Alliance
WEMCO – An Association of Welding Manufacturers
EN- European Standards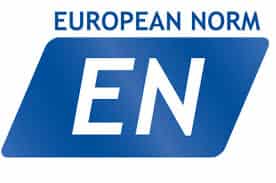 Founded in 1989.
Europian Norms or European standards are been approved by the three major European standards organizations CEN, CENELEC, ETSI.

CEN – European Committee for Standardization
CENELEC – European Committee for Electrotechnical Standardization
ETSI – European Telecommunications Standards Institute

EN has more than 20 standard codes (for examples DIN, VDA, BSI, IEC, ETSI, CSN, ISO, UNE, ASTM)
EN adopts ISO standards thru the prefix EN ISO.
European standards codes cover transport equipment and services, chemicals, construction, consumer products, defense and security, energy, food and feed, health and safety, healthcare, the digital sector, machinery or services.
IACS – International Association of Classification Societies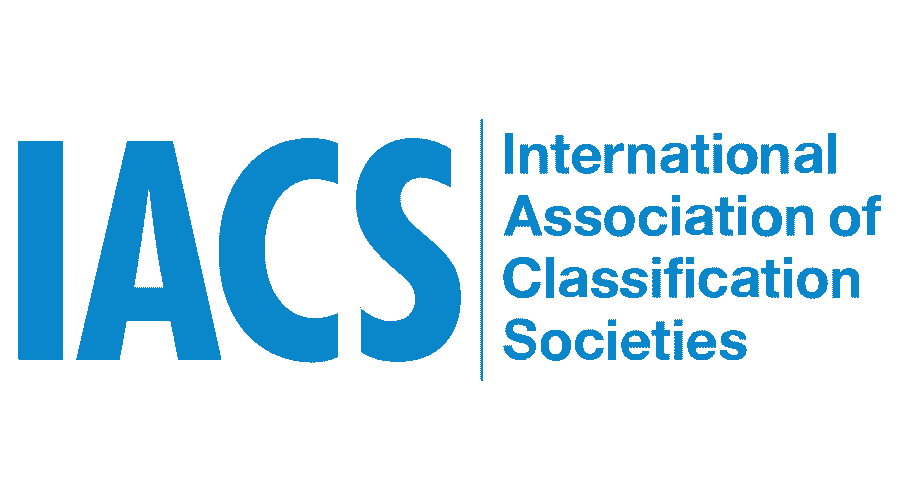 Formed in 1968 in Hamburg, Germany. Its current headquarters is in London.
The first conference was hosted by RINA and attendees are ABS, BV, DNV, GL, NR, NK in 1930.
International Association of Classification Societies is an association of twelve classification societies to bring uniformity in the application of the standards for all the Marine products, equipment, and sea environment.
These Classification societies regulate the safety of the ships, offshore units, and other marine-related facilities.
The twelve classification societies are 

LR – Lloyd's Register (London)
BV – Bureau Veritas (Paris)
CRS – Croatian Register of Shipping (Split)
RINA – Registro Italiano Navale (Genoa)
ABS – American Bureau of Shipping (Houston)
DNV – Det Norske Veritas(Oslo)
NKK – Nippon Kaiji Kyokai (Tokyo)
RS – Russian Maritime Register of Shipping (Saint Petersburg)
PRS – Polish Register of Shipping (Gdańsk)
CCS – China Classification Society (Beijing)
KR – Korean Register of Shipping (Busan)
IR – Indian Register of Shipping (Mumbai)
Conclusion
These are the most popular Engineering Standards, that every mechanical engineer should know. These Engineering standards and codes control the design limitations such as the stress allowability in components, and the types of fit requirements for the shaft and hole in every piece of equipment, geometric tolerancing, material use, inspection methods, testing procedures, safety guidelines, and so on. Without these standard codes, the life of an engineer will be a mess. Let us know what do you think about the article in the comment section below.