Topic: Brook's Level Comparator | High Magnification Comparators | Brooks level comparator |Brook level comparator | High Magnification gauge Comparators.
Brook's Level Comparator is a mechanical type of comparator with the highly sensitive spirit level to accomplish the high magnification system.
What is a comparator? 
A comparator is a precision instrument used to compare the Dimensions of given working component with the actual working standard.  There are different types of comparators are available.
Brook's Level Comparator is a type of High Magnification gauge Comparators
Different High Magnification Comparators
High Magnification Comparators are which the lowest deflection or the lowest deviation can be can be captured by scaling it on to a scale.
Brook's Level Comparator
Eden Rolt Comparator
These are the two High Magnification Gauge Comparators.
Brook's Level Comparator
Brook's Level Comparator is having high sensitivity magnification system so that it will be used to compare the standards with a master standard.
So simply we can say Brook's level comparators are used to make(quality check) End standard gauges.
By the way, the name " Brook" is the person who invented the Comparator.
See the following schematic Diagram of Brook's level Comparator.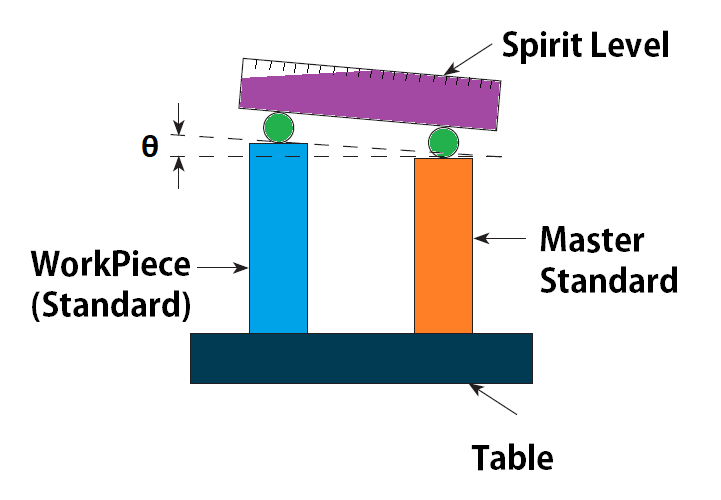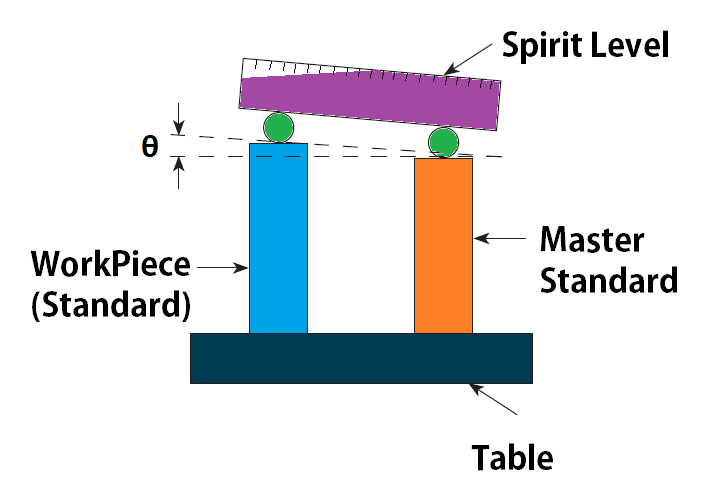 A 

sprit level

Indicator is the main part and a

Table

is used to take place the comparison for the gauges.
The

Master Standard

 and the End

Standard/WorkPiece

(which need to be check with the master Standard) are placed on the table as shown in the above figure.
Now the

Spirit level

Is placed On the Both

Standard

and the

Master Standard

.
 The bubble in the

spirit Level

will determine the difference between the standard and the master standard.
The distance between the centres of the two balls also affects the magnification factor of Brook's level comparator.
In another scenario By interchanging(Swapping) both standard gauge and the master standard gauge and take readings.
This is how the Brook's Level Comparator works.
Also Read About the Eden Rolt Comparator
Advantages of High magnification Gauge Comparators.
Other comparators types