A comparator is a precision instrument used to compare the Dimensions of a given working component with the actual working standard.  There are different types of comparators are available.
An optical comparator is one of the types of a comparator which is made up of optical means.
What is meant by Optical mean? Let's see what are they?
In optical comparator, a light source and a reflecting surface(Mirror) are used as the optical means
An incident ray will hit the mirror and gets reflected. And this ray will be projected on to the scale.
In the below picture an incident ray OA is projected with an angle θ  on the mirror and it gets reflected with the same angle θ.
Incident angle = Reflecting angle
The mirror can be tilted. where the tilting of the mirror can be controlled by the measuring plunger. This movement will be projected on the graduated scale.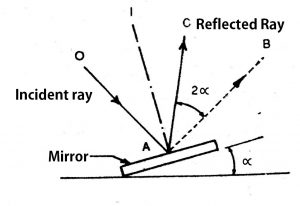 So that if the mirror tilts an angle α, then the movement in the reflected ray will be angle 2α. This is the working principle of the optical comparators
Now you have got an idea about working principle of optical comparators. Now we will see how the Mechanical-Optical Comparators works
Mechanical-Optical Comparators
Mechanical-Optical Comparators are same as the Optical comparators but the Plunger in mechanical-Optical comparator will be replaced with the Pivoted levers.
See the following diagram of a Mechanical -Optical Comparator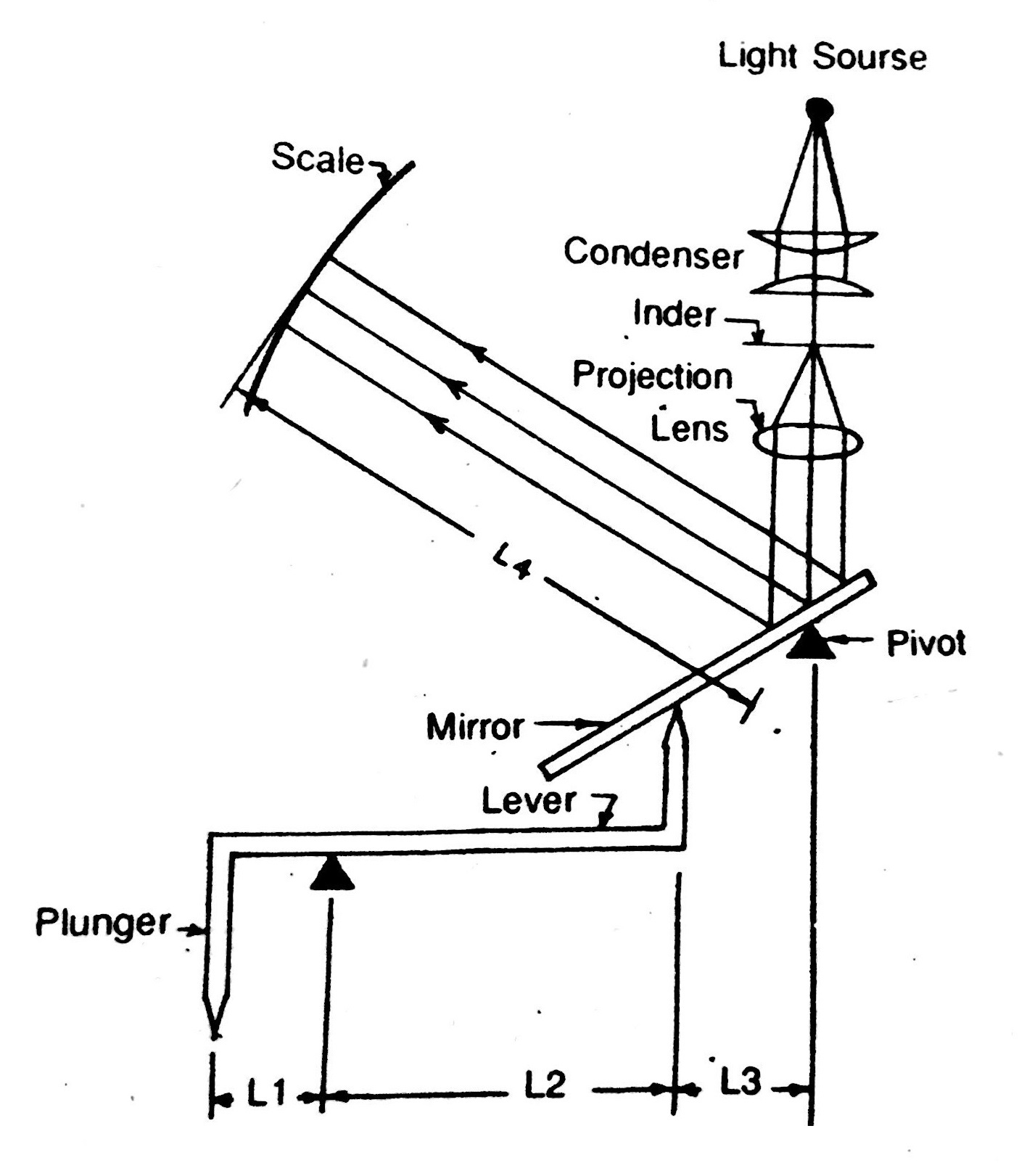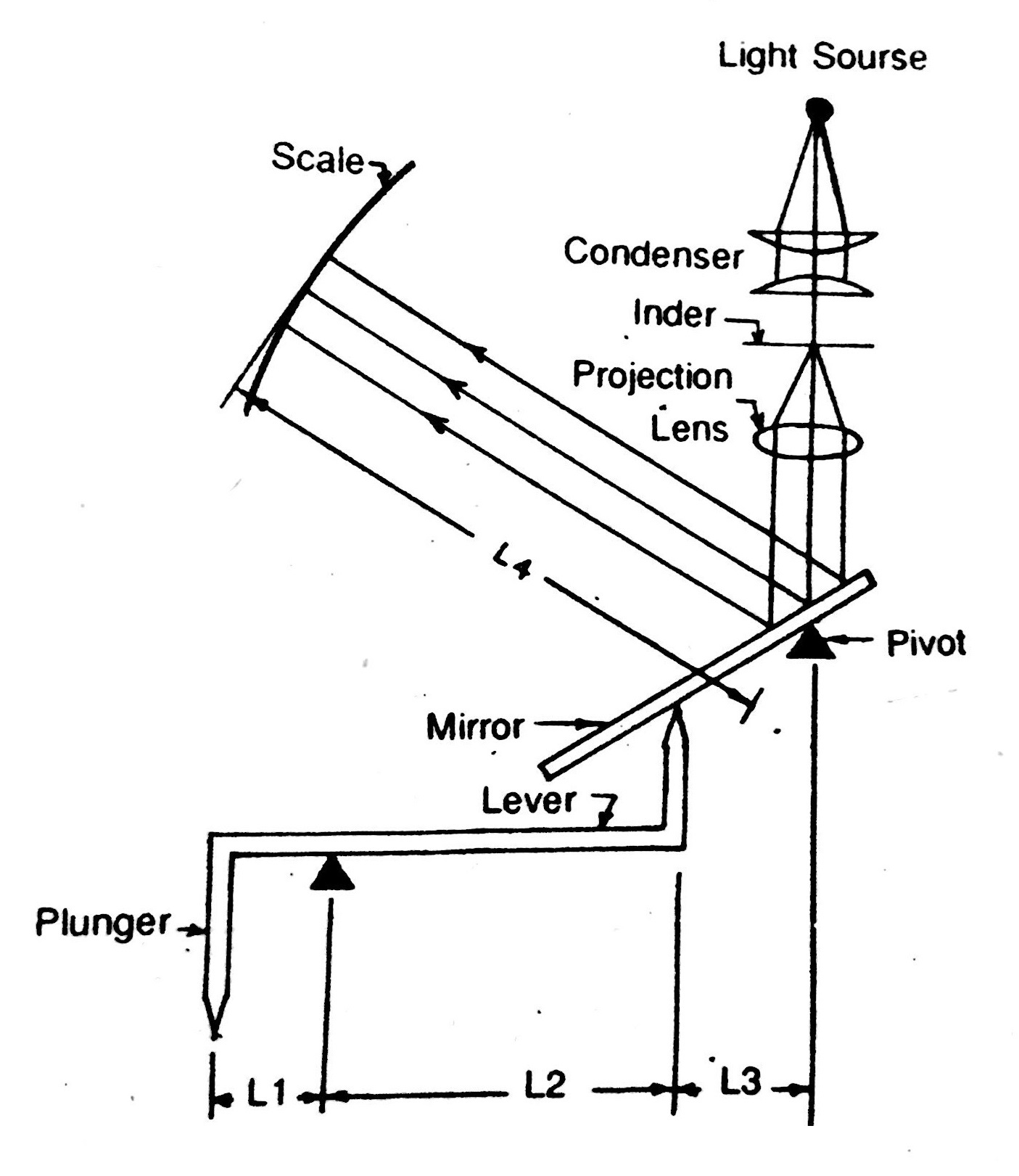 The Plunger is replaced with the lever mechanism.
Working Principle of Mechanical-Optical Comparator
The lever acts as the plunger.
The mirror is connected to the lever mechanism.
The lever is held by the pivot point.
The lengths L1 and L2 make the Magnification The L2 should be greater than the L1 so the more magnification is achieved.
When the measuring tip is contacted the workpiece, then the lever starts rotates about the pivot.
The mirror will tilts accordingly about the Pivot point.
The reflected ray will be projected on the graduated scale and shown as the reading.
Advantages of Optical Comparators
High accuracy will be achieved since it is having very less moving parts.
Parallax error will be avoided.
Less weight compared to other comparators due to fewer parts.
Very Suitable for precession measurements due to high magnification can be achieved.
Disadvantages of Optical Comparators
Need a separate electrical source.
Optical means are expensive.
Not suitable for continuous use due to the scale to be view thru eyepiece.
Suitable to use in Darkroom only.
PC: Metrology by M.Mahajan