Topic: Angle plate| what is Angle plate?[Metrology]
Angle the plate is used with surface plates for measurement purpose in metrology. Angle plate is also a workpiece holding device used as a fixture in the workshop. these angle plates are called multipurpose angle plates. these will have threaded holes, outer faces have grooves on the face enable them to use as fixtures.  This is actually a casting component.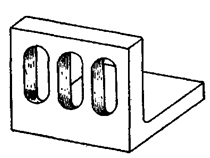 And adjustable angle plates are also available, see the below image.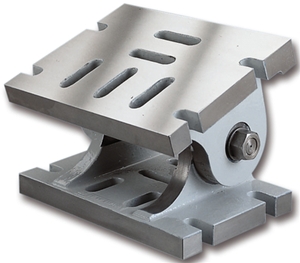 Angle plate Construction: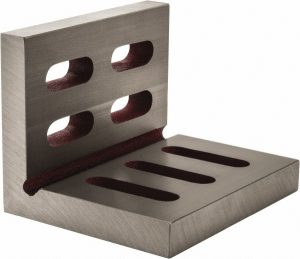 It has two working surfaces. Two of the surfaces are truly perpendicular to each other. These are made of closed grained of cast iron. These are made from casting. After being casted, go to rough machining, and then heat treated to relieve internal stress. Then after finished by scrapping.
Availability:
Angle plates are available in two grades base on the accuracy
Grade I: all external and internal faces and edges will be finished by either grinding or hand scrapping
Grade II: all external and internal faces will be finished by planning or milling operating.