The behaviour of the material can be tested by different testing methods, with the help of testing machines. The universal testing machine is a material testing machine used for static testing such as a tensile test or compressive test. It is also known as UTM. In this article, we have discussed the construction and the working principle of the UTM.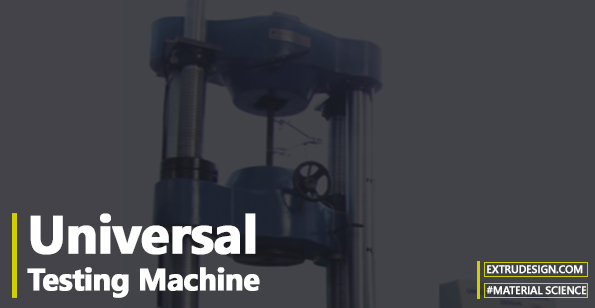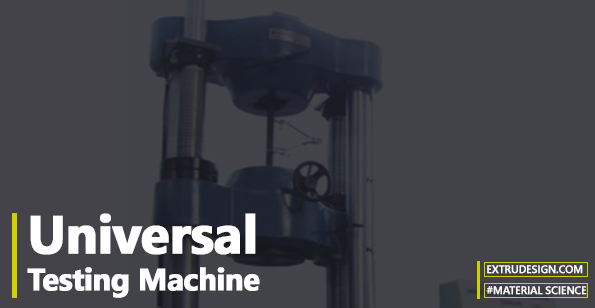 Universal Testing Machine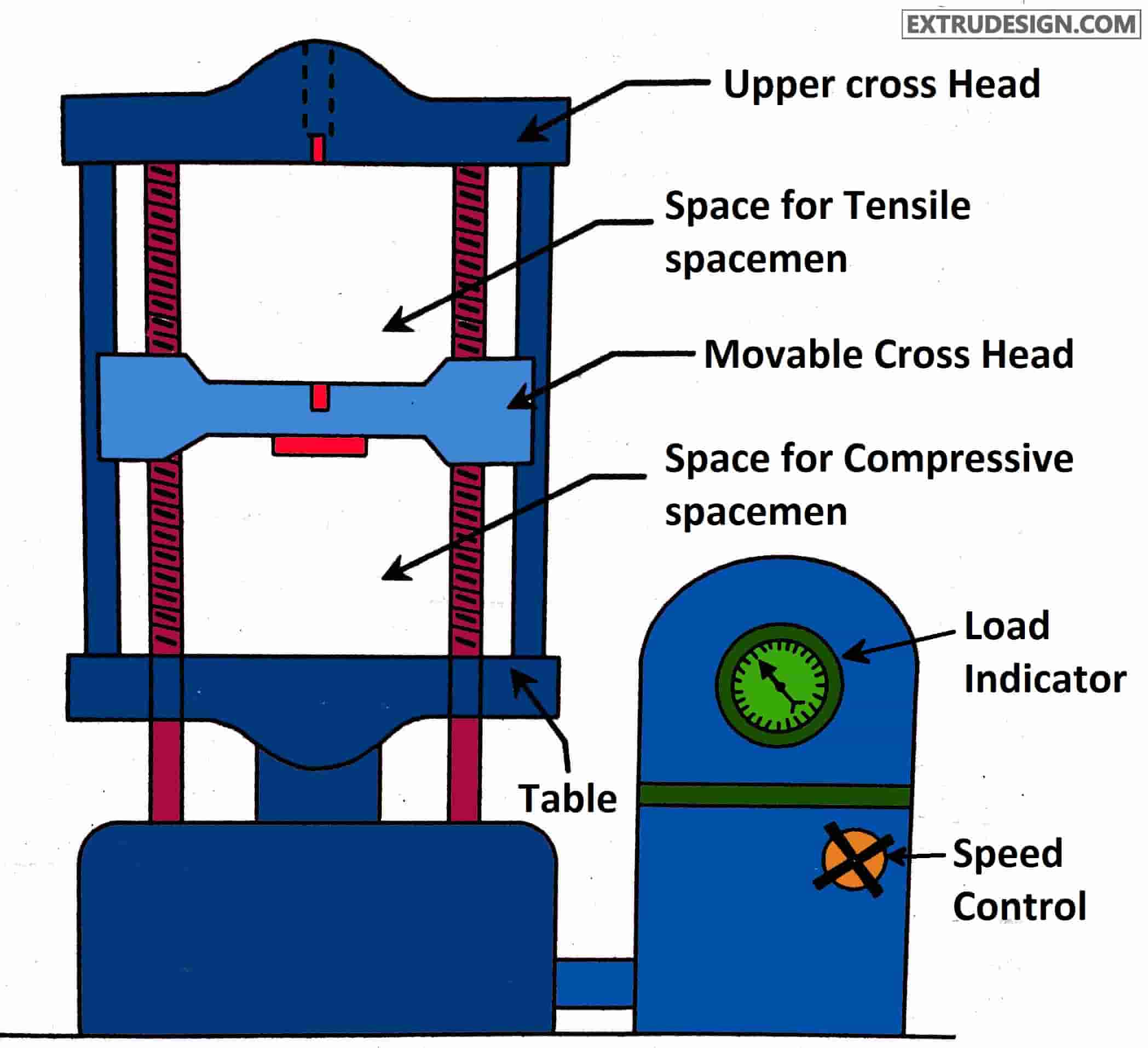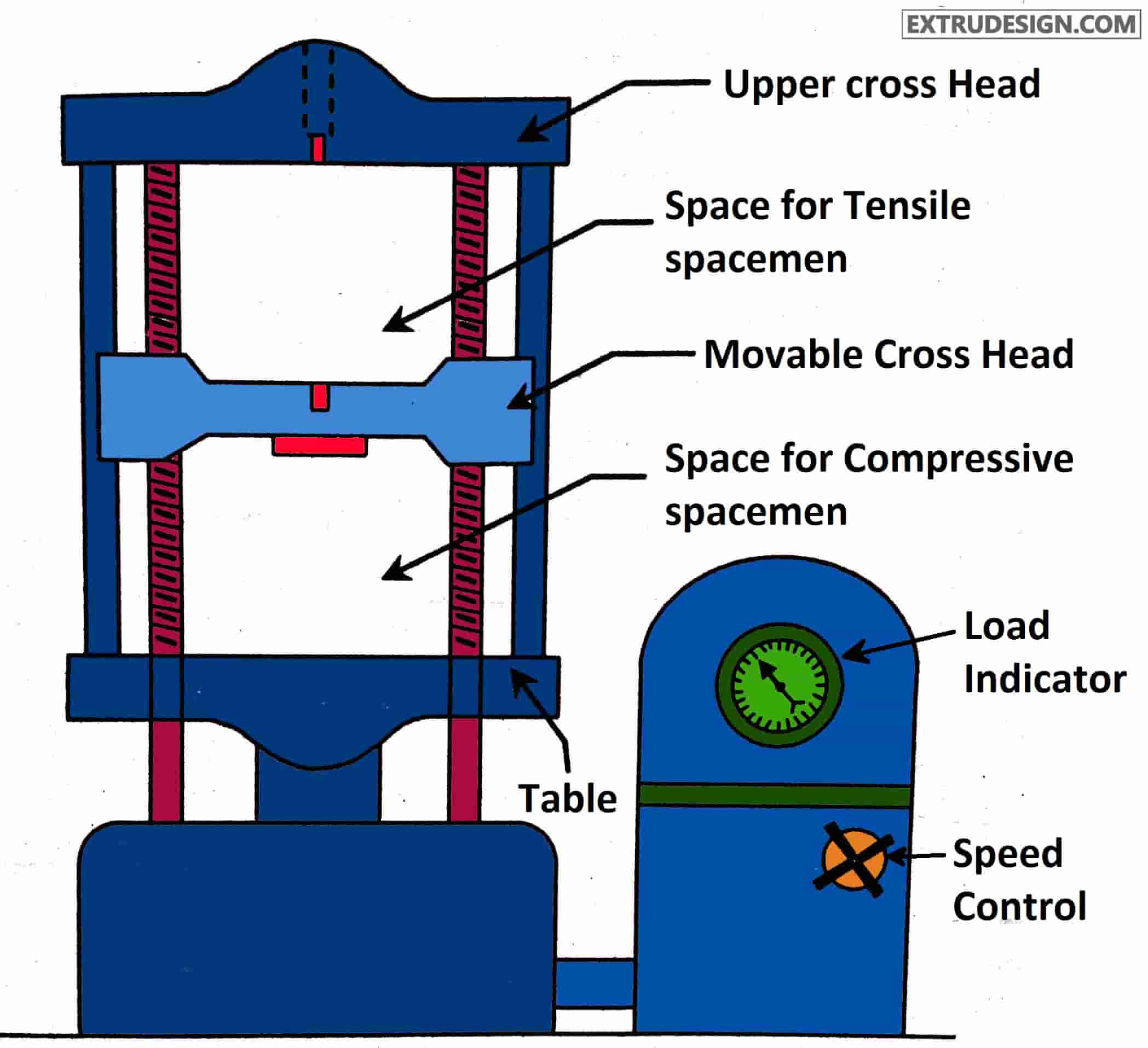 The main parts of the Universal testing machine are
Upper cross Head
Movable cross Head
Table
Load Indicator
Speed control
Space for tensile specimen
Space for Compressive Specimen
Construction and working of UTM
The universal testing machine has two vertical threaded shafts.
where the movable crosshead will slide on these vertical Bars. The Crosshead will be constant.
These two heads will have locking clamps to hold the specimen in place. such as wires, rods, for mostly tensile test only.
If it is a tensile test then the specimen will be placed in between the Cross head and the movable head jaws.
If it is a compressive test The specimen will be placed in between the movable head and the table.
There is a speed controller, this controls the speed of the two vertical threaded shafts, as the result, there will be a change in the load applied to the specimen with the help of the movable crosshead.
With the help of the loading dial indicator, we can observe how much load is applied to the specimen during the test.
We can do both the Tensile test and the compressive test on this universal testing machine. Not only these tests there are some other tests such as the flex test.
Conclusion
We have discussed how UTM is constructed and the working principle for both the tensile test and the compression test. If you have any thoughts please leave them in the comments section below.