An Engine is a Device which transforms one form of energy into another form of Energy. Normally Most of the Engines are Heat Engines. i.e They transform the Heat energy into mechanical energy. In this Article, We have discussed the different classification under the Heat engine.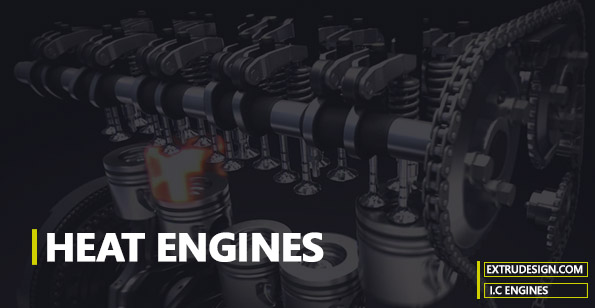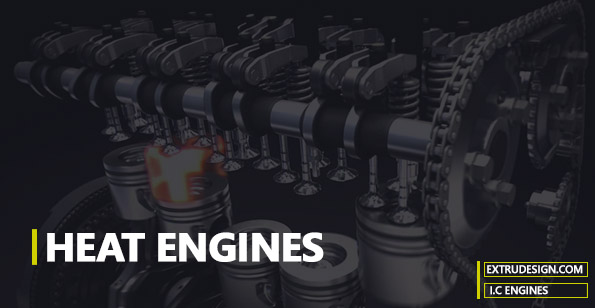 Heat Engines
Heat Engines convert the fuel(Chemical Energy) Into Thermal energy and utilises it to do some mechanical work (Mechanical Energy)
The classification of Heat engines is two categories.
Rotary Engines
Reciprocating Engines
(whether the engines External combustion engine or Internal Combustion engine, which will fall under above two classifications only.)


Internal Combustion Engines

Rotary Engines

Open Cycle Gas Turbine
Wankel Engine

Reciprocating Engines

External Combustion Engines

Rotary Engines

Closed Cycle Gas Turbine
Steam Turbine

Reciprocating Engines

Steam Engine
Stirling Engine
External Engines and Internal Combustion Engines

External Engines are which combustion takes place outside the engine.
For Example in Steam Turbines, a high-pressure steam will be generated by the heat generated due to the combustion of the fuel in the furnace.
Where in Internal Combustion Engines, the Combustion takes place within the engine.
For example, the fuel combustion will take place inside the engine cylinder.
Why Internal Combustion Engines?
The most commonly used engines are the Reciprocating Internal combustion Engines.
The steam Engines are rarely used.
Due to the absence of the Heat exchangers(Boilers, condensers) in Reciprocating IC Engines, these have improved efficiency and dominated the steam engines.
The working temperature of the Internal Combustion engines parts will be always less than the working fluid(Fuel) temperature.
Due to the reciprocating mechanism, vibrations will be high in Reciprocating I.C engines. This is the main disadvantage of IC Engines
There are very fewer vibrations in Rotary Engines.
The working fluid for the IC engines is expensive.
By considering all the above factors reciprocating Internal Combustion Engines have been found suitable for use in the automobile industries, Ships, etc.
Conclusion
We have discussed what is an Engine and What is a Heat Engine and given the classification of the Engines with the network diagram for better understanding. And explained Why Internal combustion Engines are dominant in the world than the steam engines/Turbines. If you have any thoughts please let us know your thoughts in the comments section below.