In the previous article, we have discussed what is the kinematic chain and the important types of kinematic chains. The Double Slider crank chain is one of the important kinematic chains. Let discuss the different inversion of the Double Slider crank mechanism.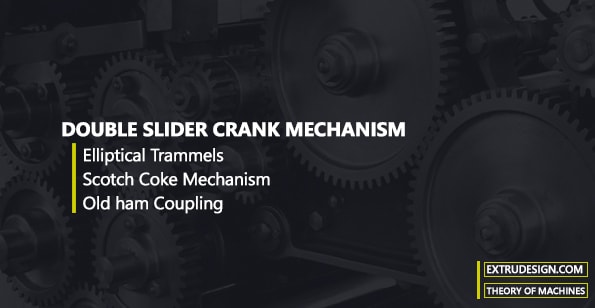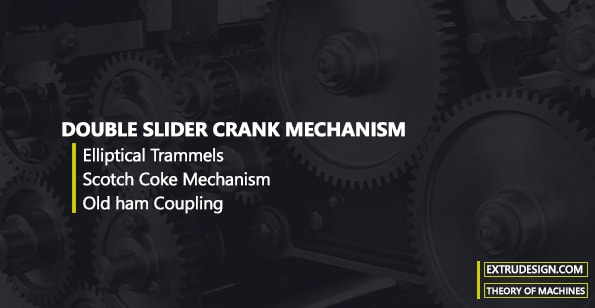 Double Slider Crank Mechanism
The name it self represent that it will have two sliding pairs and two turning pairs in the double slider crank chain.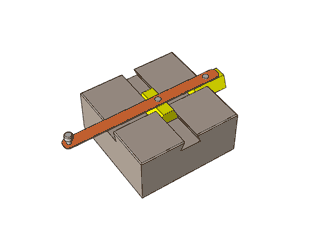 As you can see the above picture which is an example for the Double slider crank chain. In that, We have four elements (two sliding elements, one lever, slotted one base).
The two sliding elements joined by the lever element. This liver will be making two turning pairs with the two sliding elements. The slotted base which will make the two sliding pairs with the sliding elements.
Inversions of Double Slider Crank Mechanism
There are different possibilities to make inversion for the Double Slider Crank Chain. But for now, we will be discussing the most important inversions of Double Slider Crank Chain. Following are the different Inversion.
Elliptical Trammels
Scotch yoke mechanism
Old ham coupling
It is used as the linear measuring instruments used to draw the ellipse. The inversion of the Double Slider Crank Mechanism is the same as the double slider crank as discussed in the above. With which having the slotted plate as fixed. Following is the schematic representation of the double slider crank used as the Elliptical trammels.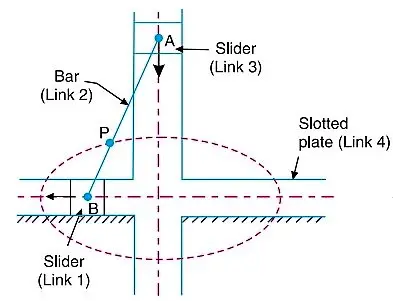 Scotch Yoke Mechanism
Check out the following schematic representation of the Scotch Yoke Mechanism.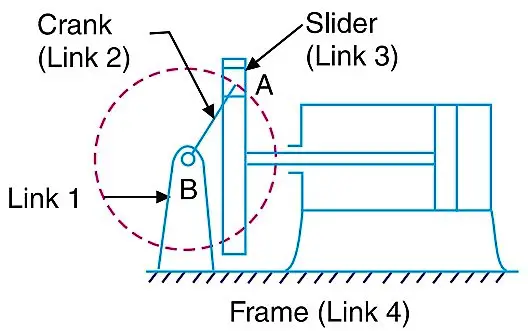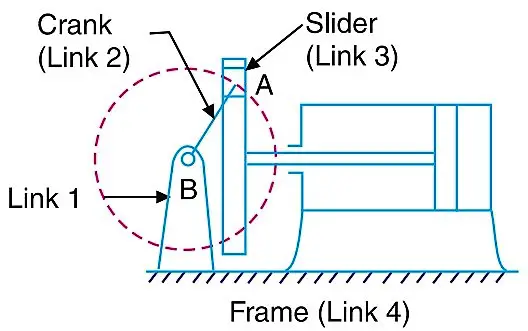 This mechanism is used to convert the rotary motion into the reciprocating motion. Here the cylinder frame is fixed and the crank is connected to the piston rod with a slotted bar by a slider. As the crank rotates, the slider will move up and down and the slotted bar moves forward and backwards.
Old ham coupling
This Old ham coupling is used to connect the two misaligned(radially) shafts. As you can see the below schematic representation of the Old Ham coupling.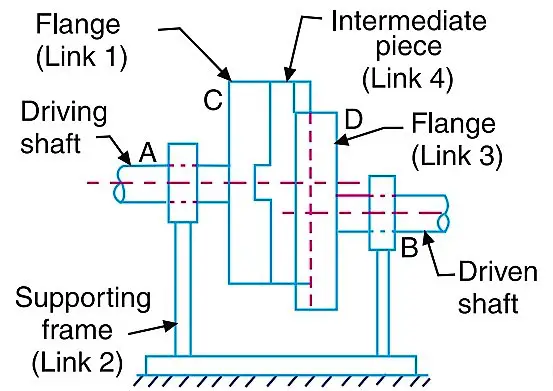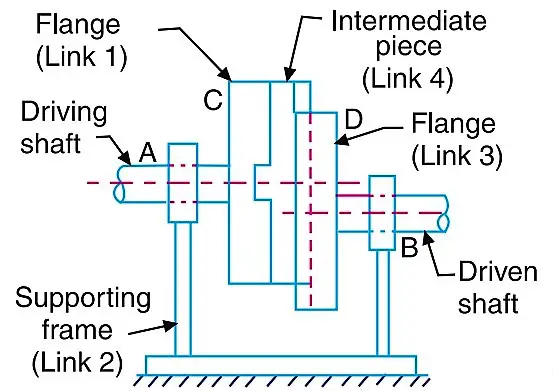 There is this intermediate piece which will be having the sliders on its both faces and slots will be provided on both flanges which needed to be connected. Check out the below gif image to understand more.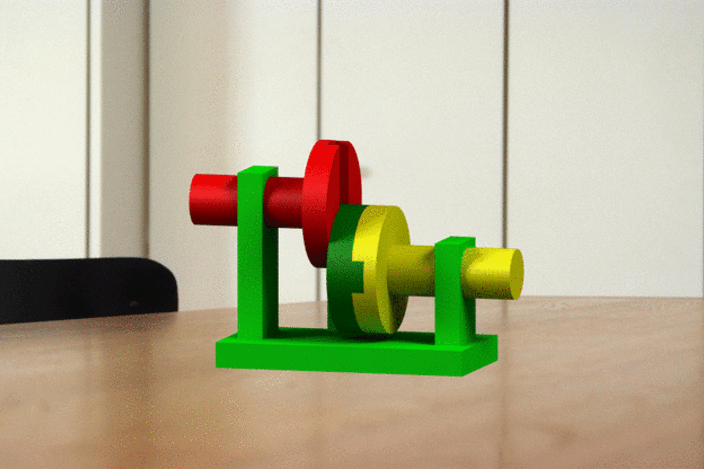 These are the Inversions of Single Double slider Crank Chain Mechanism.
Conclusion
We have discussed what is a Double Slider Crank Chain Mechanism. We have also discussed what are the Inversions of Double Slider Crank Chain. If you have any further thoughts on this topic, let us know in the comment section below.