TOPIC: Difference between SWEEP and HELICAL SWEEP in Creo
Sweep and Helical sweep are the features in Creo Parametric used in modelling. Both are similar but what makes the difference is
Sweep: In the sweep, there are Trajectory path and a sweep profile. the sweep profile will follow the trajectory path. see the below pic
example: Sweep

[pic: 1]this is the Trajectory path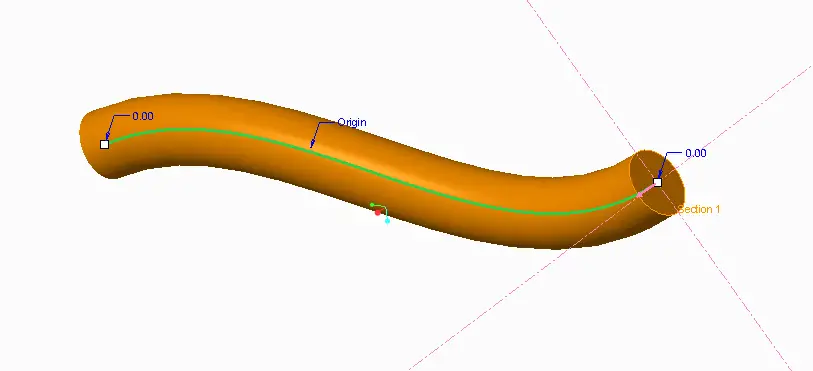 [pic: 2]This is the sweep with the sweep profile(circle)
here the sweep profile followed the trajectory path. Look at the picture[pic: 2]
and the sweep blend will have the two sweep profiles. One at the start and second on at the end. see the pic: 3 below.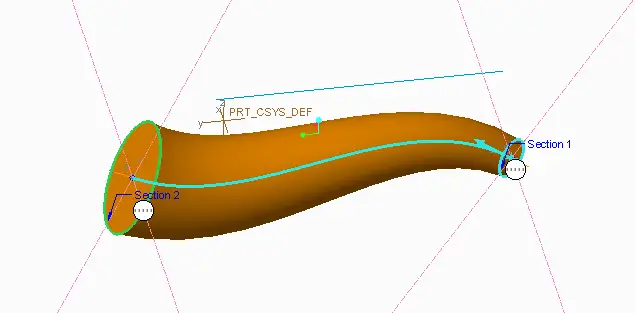 [pic: 3]
Helical Sweep: In the helical sweep, there are the Trjactory path and Axis of revolution and a sweep profile.
For the same trajectory path as shown in above[pic:1] if we give an axis of revolution
Then it will be like this.
Here the Trajectory path will revolve around the axis and then the sweep profile will follow the path with the given pitch value.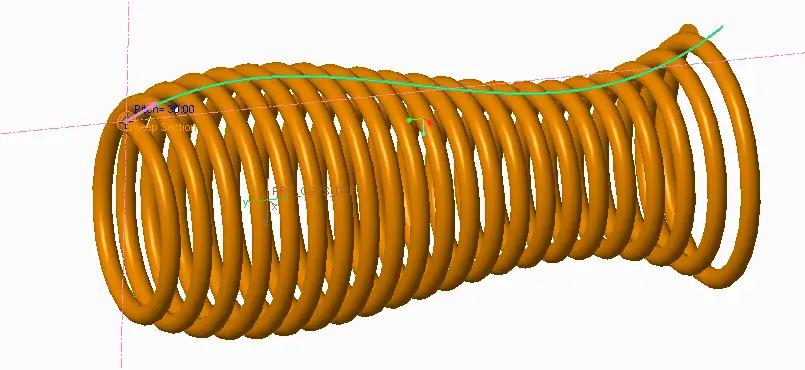 [pic: 4]
If the trajectory path is straight instead of the spline it will be like this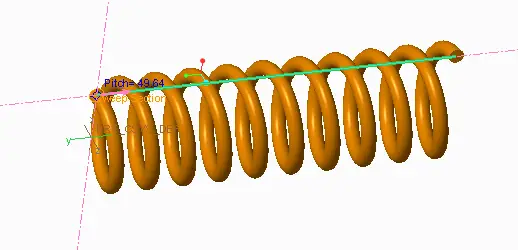 [pic: 5]
So basically this is the difference.