Topic: Metric system Vs. Imperial system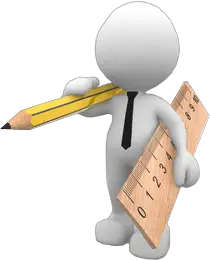 Metric System
Originally used in Mainland in Europe. Adopted by many countries
First proposed by Gabriel Mouton (astronomer and mathematician )(1618–94) in 1670 and was standardised in Republican France in 1790.
The most used measuring unit system in the world.
It is a Decimal system of measurement.
Metric units are the SI(The International System of Units) or MKS(Meter-Kilogram-Second) system.
Units:
Imperial System
Also known as The British Imperial System.
Developed from what was first known as English Units.
Come into use from 1588 to 1825 in England.
Few countries like the US, Burma are still using Imperial system of measurements.
Imperial units are the FPS(Foot Pound Second) System.
Units:
Inch, Foot, Yard, Mile

Pound

Pint, Gallon
Metric system Vs. Imperial system