Usually, when you deal with Creo Drafting, you have to show some Bill of Materials list to the drawing for the assembly, then sometimes some of the parts will be missing from the BOM table, we feel there is some kind of bug in updating the list of all parts. Figuring out this can be pretty frustrating as it should not be since Creo is one the best CAD software for engineers who work with large assemblies and also a wide variety of families of products with different sizes and types. Fixing the BOM disappearing issue in Creo Drawings is a myth for some people. Let us not too worry about this and solve this with ease.
For people new to Creo, PTC Creo is a family or suite of CAD software, that supports product design for discrete manufacturers and is developed by PTC.
BOM Disappearing Issue in Creo
When we place the BOM table on one of the drawing sheets with repeat regions. The BOM table appears to be missing a few of the parts in my assembly(The part descriptions and the quantity).  But when we click on the table cell, the data is still there.  It comes back once I right-click each one, and middle-click to accept.  If we change sheets and come back, the same part row information on the columns goes blank again.  When we tried to print or save to PDF, the tables print empty.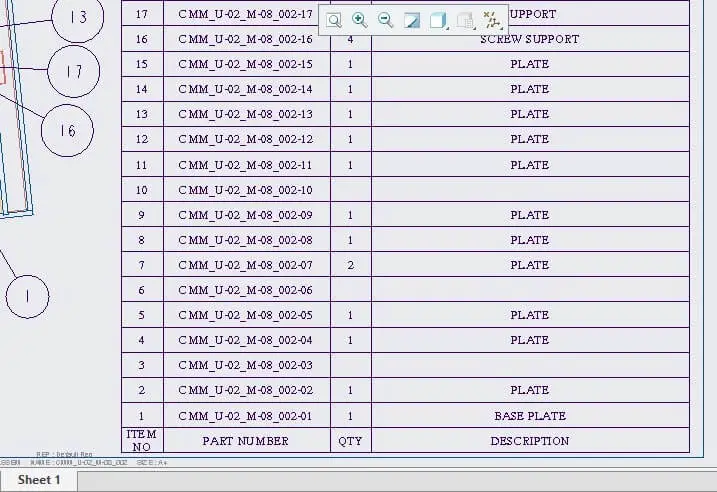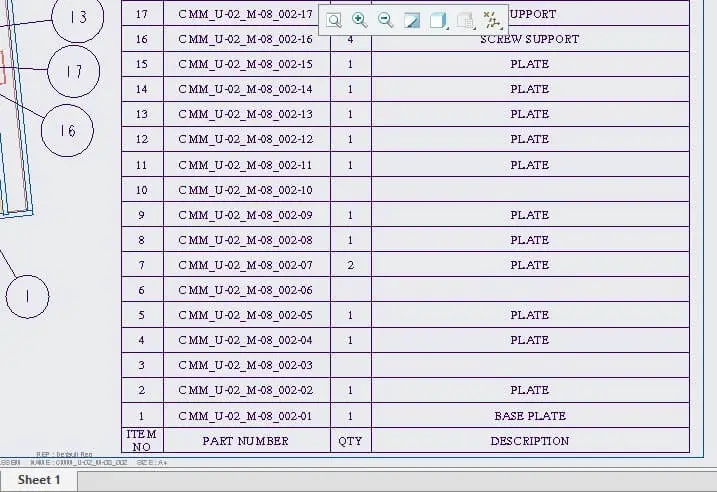 Sometimes in Creo drawing Title blocks cells also, this can happen when we link the cells with variables & parameters.  Except it's true for the entire title block.  Every single cell in the block is empty unless we click and accept each one of the cells. If we switch sheets and come back, they go blank again.  If we print or save to PDF, the tables print empty unless the text appears on the screen.


Solution:
Add the config option "update_drawing all" in the detailing options, this issue will get resolved. But we have to always add this config at every new session of Creo.
Another thing you can try out is Prepare & save the template BOM tables (especially with repeat regions) in a .frm file and then use them.
This is because when you create the BOM templates in a drw file, some feature IDs get added with the BOM Parameters, which are also responsible for vanishing kinds of issues.
Note: update_drawing all' is a good thing, in that any future change in behaviour is from one deemed buggy to a fixed version.  However, it does mean that you need to inspect your drawing to be sure that any immediate change is as desired.  For example, if there was once a bug that caused (say) a note leader to disappear when it shouldn't, and afterwards you had added a new leader, then updating to the fix could cause the first leader to show, and now you have two and would want to pick one to keep.  This work of inspection may be too cumbersome, either in itself or in satisfying your company protocols for approving changes to the drawing.  But future changes will generally be all for the good.