Are you not sure which CAD software is best for you if you are a mechanical engineer?. Well, I will help you choose where to start and what you need to learn first. Let us see what are the best CAD software for mechanical Engineers to learn.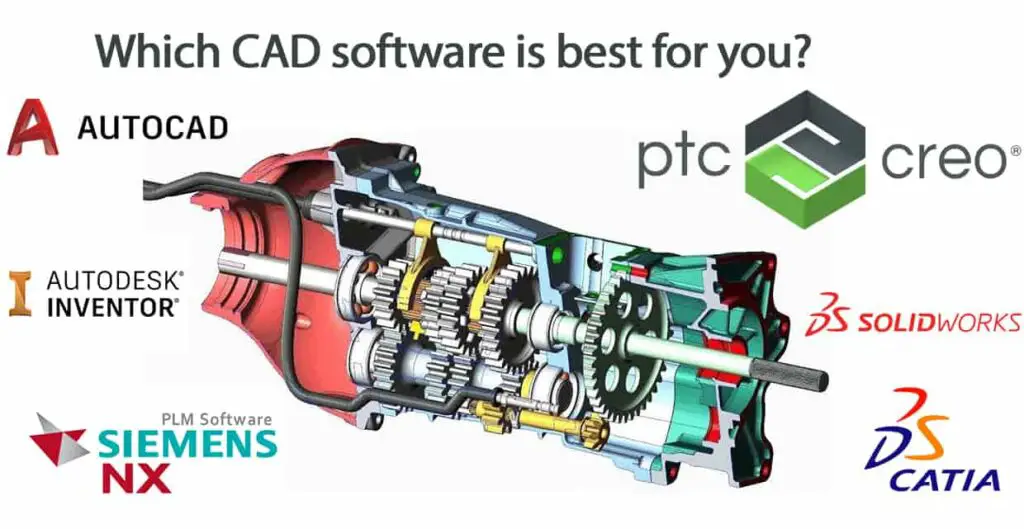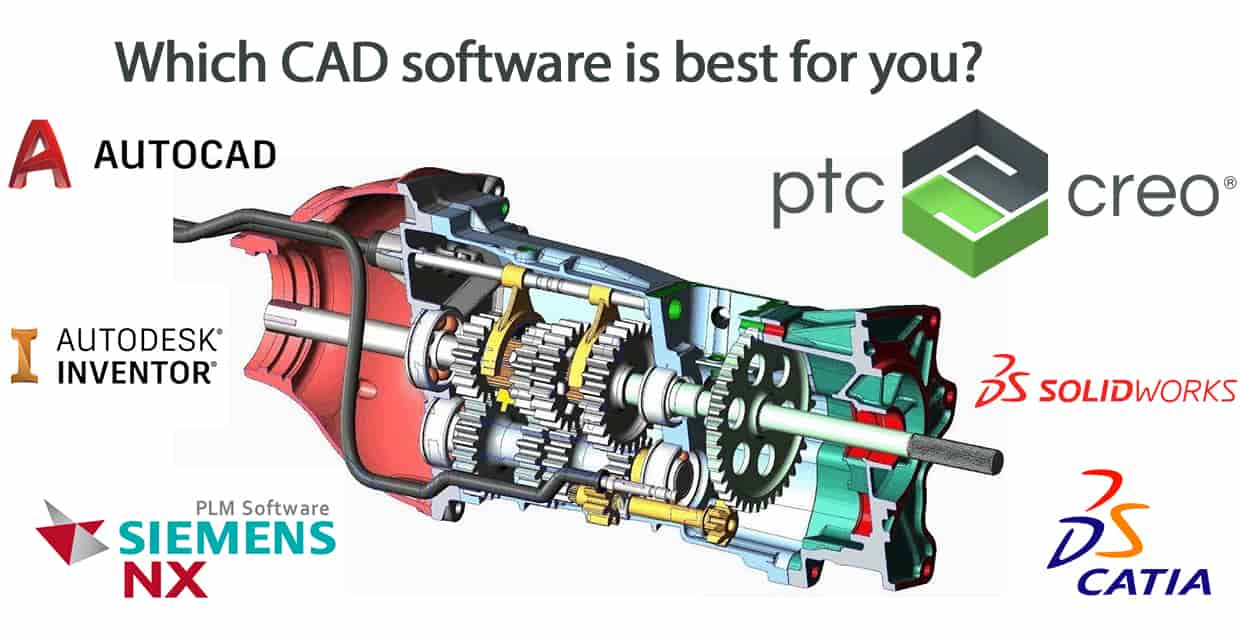 CAD (Computer-Aided Design) software is a must-learn skill for every Mechanical engineer. And many Mechanical Engineers frequently asked us what types of Jobs are available for Solidworks, Creo, NX Unigraphics, and CATIA.
Similarly, Engineers asked us which CAD software is mostly used in mechanical engineering companies. Engineers are also concerned about which CAD software is the best to start learning so that engineers make their way into the CAD world with ease.
We will make a very short list and give you more details about that Particular CAD software why you need to learn that CAD software, Which companies use that CAD software use, the level of competency required to learn, and CAD software Features.
1. SOLIDWORKS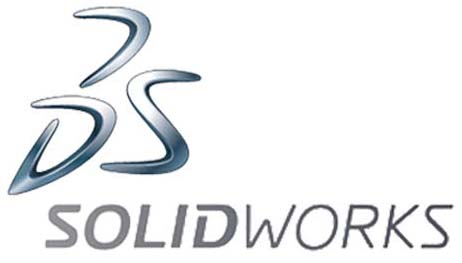 Solidworks is a very popular 3D modeling software for mechanical engineers. Solidworks has the highest user base among the other CAD software for Mechanical Engineers. It's dominant CAD software in terms of users base.
What are Solidworks Features
3D Modelling
Sheetmetal and Weldments, profiles sections
Mold and die design and analysis
2D Drafting for drawings and automation (by using Driveworks to automatically generate the drawing with coding)
Design Simulation module for the designer level (ABAQUS and ANSYS enables for complex simulations. Solidworks is only capable of very beginner level simulation with very restrictive control over the model for simulation)
PDM Pro for Product data management
Which industries use Solidworks?
Most of the Packing Machinery industries use Solidworks (where there are tiny components with very large assemblies)
Machinery
Computer hardware designs (Electrical engineers also use SOLIDWORKS)
Medical devises manufacturing industries use Solidworks
Automotive industry
Aviation and Aerospace
The order of the above-listed industries is based on the highest number of companies that use SOLIDWORKS to the lowest. It is wildly popular in small-scale industries.
What level of competency is required to learn Solidworks and why do you need to learn it first?
Well, it's very easy to learn the software. We recommend starting with Solidworks will make it easier to get your way into the CAD world. being its easiness many engineers are learning it and becoming pro with this software.
The next generation of the drafting of 2D drawings is complete automation. With Solidworks, it is possible to automate by integrating it with the Driveworks module to automate many drafting tasks, automatic drawing generators with web clients.
So there is a lot of room for you to improve and scope for the future with Solidworks and learn it to be placed one of the many organizations which are using it.
If you learn Solidworks first it will be easier to learn the remaining CAD software with ease.
2. PTC Creo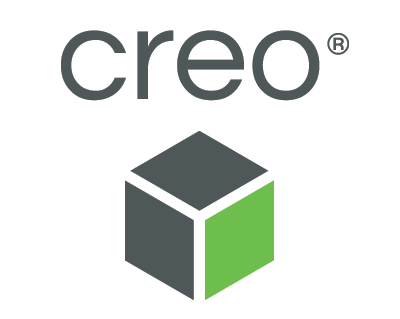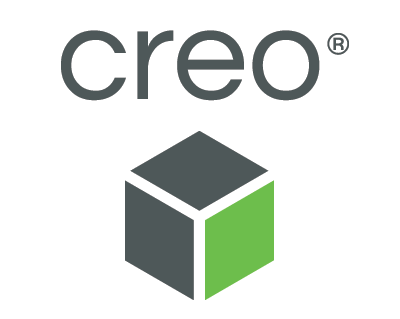 PTC creo is also known as ProEngineer/ProE. Creo is a parametric modeling and direct modeling software. Some of the biggest companies use creo, and it also has a good user base after Solidworks.
What are PTC Creo Features?
3D Parametric Modelling
3D direct Modelling
Generative Sheetmetal and surface design, plastic part design
Design automation with Option modeler, Pro programming, and toolkit
2D drafting
Geometric Tolerance Analysis
Windchill for Product lifecycle management
These are the most important features of Creo, and simulation is also possible with Creo but limited for the designer level. Hard to perform Complex simulations.
Which industries use PTC Creo?
Machinary
Automotive
Computer Hardware and electronics and plastic mold
Mechanical Indiustries
Architecture and Planning
Aviation and aerospace.
The order of the above-listed industries is based on the highest number of companies that use Creo to the lowest. You know Cummins, Toyota, and Coca-Cola Uses Creo.
What level of competency is required to learn Creo and why do you need to learn it for sure?
Learning creo will land you into a big pool of opportunities and lead you to unlock many ways of modeling techniques such as parametric modeling, direct modeling, bottom-up approach, and top-down approach. Conceptual Design implementations with option modeler to generate multiple concepts and automation with programing and toolkit will open a new world for the programmers(C++, VB API, HTML, Java, Weblink) to play with the Creo to the bottom of its heart.
So If you need to learn basic Creo you have to put little effort, to become pro in it you have to put lot more effort and you will love it thou. But if you know Solidworks little and it will be much easier for you to start with PTC creo.
3. CATIA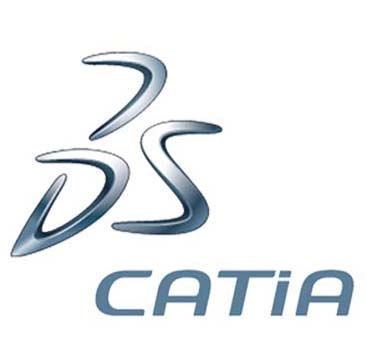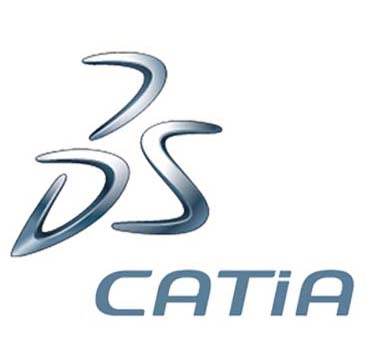 CATIA's full form is Computer-Aided Three Dimensional Interactive Application. It's well known for surface modeling, So it is the most dominant OEMs (original equipment manufacturers) in Aviation and Aerospace industries. CATIA and Solidworks is developed by the same developer Dassault Systems.
What are CATIA Features?
Geometrical Surface Modelling and high detail and controlling, shape manipulations
Digital Prototyping
Mechanisms
ENOVIA as Product Data Management
Integrated Multidisciplinary Approach
With its many feature-based design controls for surface modeling and generative shape design and part modeling and assembly, it is one of the powerful CAD systems among the other software. Read about all the CATIA Modules here.
Which industries use CATIA?
Automotive
Aviation and Aerospace
Machinary
Compute software industries
The order of the above-listed industries is based on the highest number of companies that use CATIA to the lowest. You know BMW, Porsche, Daimler Chrysler, Audi, Volkswagen, Bentley Motors, Volvo, Fiat, Benteler AG, PSA Peugeot Citroën, Renault these big companies use CATIA.
What level of competency is required to learn CATIA and Benefits of learning CATIA?
I must say you need a bit of skill in basic modeling knowledge to get started with CATIA. Since many big automotive companies like BMW, Porsche, Daimler Chrysler, Audi, Volkswagen, Bentley Motors, Volvo, and Fiat uses CATIA, you can be placed in one of the biggest companies. But you have to be fully equipped to beat ou the competition and stand out.
4. Unigraphics / Siemens NX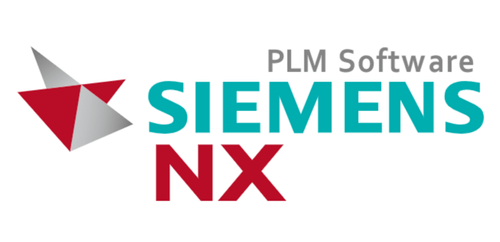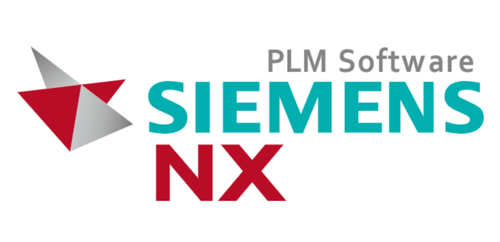 If you are familiar with Solidworks and you can easily learn this Simens NX. This is pretty much the same way of working with features and modeling techniques, capabilities, and opportunities as Solidworks.
The best notable feature with Simens NX is that it has the best product life cycle management (PLM). Mostly used for electromechanical designs and mechatronics design.
If you have learned Solidworks give it a try, you can learn and add this to your resume. By the way, Solidedge also developed by Simens it's also good too to learn.
5. AUTODESK INVENTOR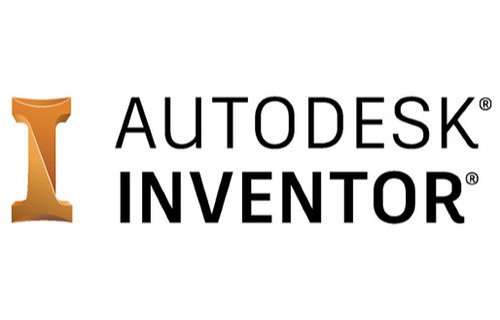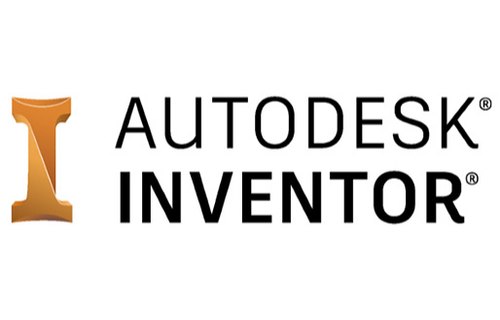 It is also well popular software, in the market INVENTOR is the competitor for Solidworks with a user base. Online collaborative design and parametric modeling are the main features. Automotive industries and aviation industries use this software.
6. AUTOCAD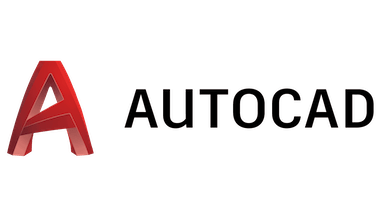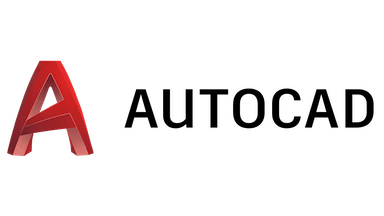 AUTOCAD is one of the legendary engineering tools for every engineer. And market share is also huge but it is mostly used for civil engineering, architecture, and planning.
There is other CAD software used by small-scale industries.
Let us rearrange the above CAD software list based on big company's use and Market share
Based on the Market share of CAD softwares
Based on the internet sources, the following are the number of companies using the CAD software.
| | | |
| --- | --- | --- |
| S.No | CAD software Name | Number of companies using it |
| 1 | AutoCAD |  140,000+  |
| 2 | Solidworks |  56,000+  |
| 3 | CATIA |  16,000+  |
| 4 | Autodesk Inventor |  14,000+  |
| 5 | PTC Creo |  6,500+  |
| 6 | Siemens NX |  3,800+  |
Last updated Data as of 2022
This data is for your reference only. The actual number of companies using CAD software is more than the reported above.
Conclusion
I would strongly recommend you to learn Solidworks first and move on to either PTC Creo or CATIA based on your interest. Creo for machinery, industrial equipment, and OEMs segments with complex assemblies and design automation. On the other hand CATIA for automotive industries and aviation, and aerospace for strong surface modeling. once you have these 3 CAD software skills in hand you can learn any other CAD easily. By the way, AutoCAD is the basic stepping stone into the CAD world and I believe you have already learned the 2D drafting knowledge from your academics. Comment your interest in the below and let me know how can I help.