As we have discussed the different fuel injection system major components and the different types of the fuel injection system in the previous articles. Now in this article, we are going to explain how a fuel injection system work?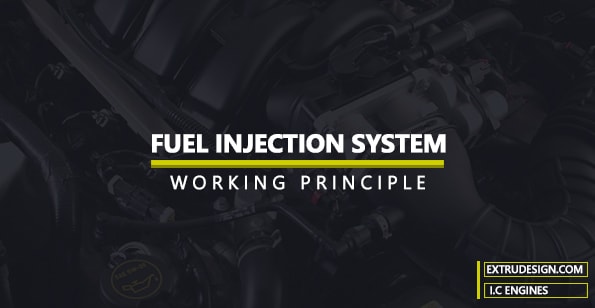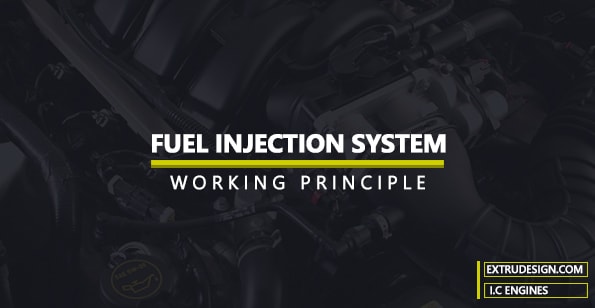 Fuel injection system working principle
Following is a typical fuel injection system schematic diagram for our understanding, how this fuel injection system circuit will look like in a compression ignition engine.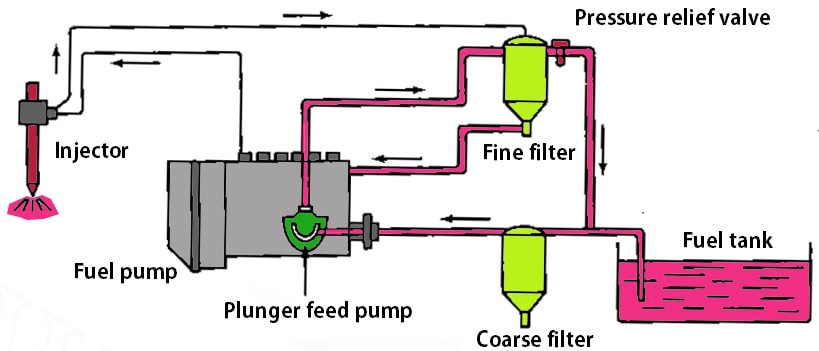 Before we began we have explained about all the components in the previous article in detail check out it here so then you will have a better understanding.
First, the fuel from the fuel tank will be entered into the coarse filter.
Which is further drawn into the plunger feed pump.
Here the pressure will be slightly increased. So it will be entered into the filters. All the dust and the dirt particles will be removed with the help of fine filters.
After the filters, the fuel will be entered into the feed pump.
This feed pump will increase the pressure of the fuel up to 200 bar.
This highly pressurised fuel will be injected into the engine cylinders with the help of the Fuel Injectors.
These fuel injectors are provided with the pressure relief valves for the safety of the system.
Any spillovers of the fuel will come back to the fine filter with another circuit as shown in the above schematic representation.
The injection timing will be operated by the cam operation. This is how a typical fuel injection system works. We have also discussed the different types of the fuel injection system in this article: Classification of Fuel Injection System.
Conclusion
We have discussed the typical working principle of the Fuel injection system. There are different types of fuel injection systems available. Check out here. If you have any further thoughts on this topic, let us know in the comment section below.