The ability of a material to resist indentation or penetration is called Hardness. To test the hardness of any material is simply forcing an indentor into the surface of the metal by applying the load. There are different methods are developed to measure this hardness. In this article, we are going to discuss these different hardness testing methods.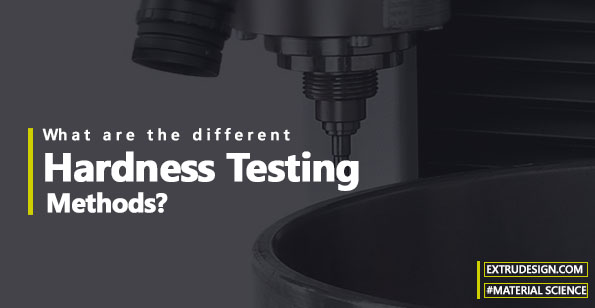 Hardness Testing Methods
There are three different types of hardness testing methods are available. they are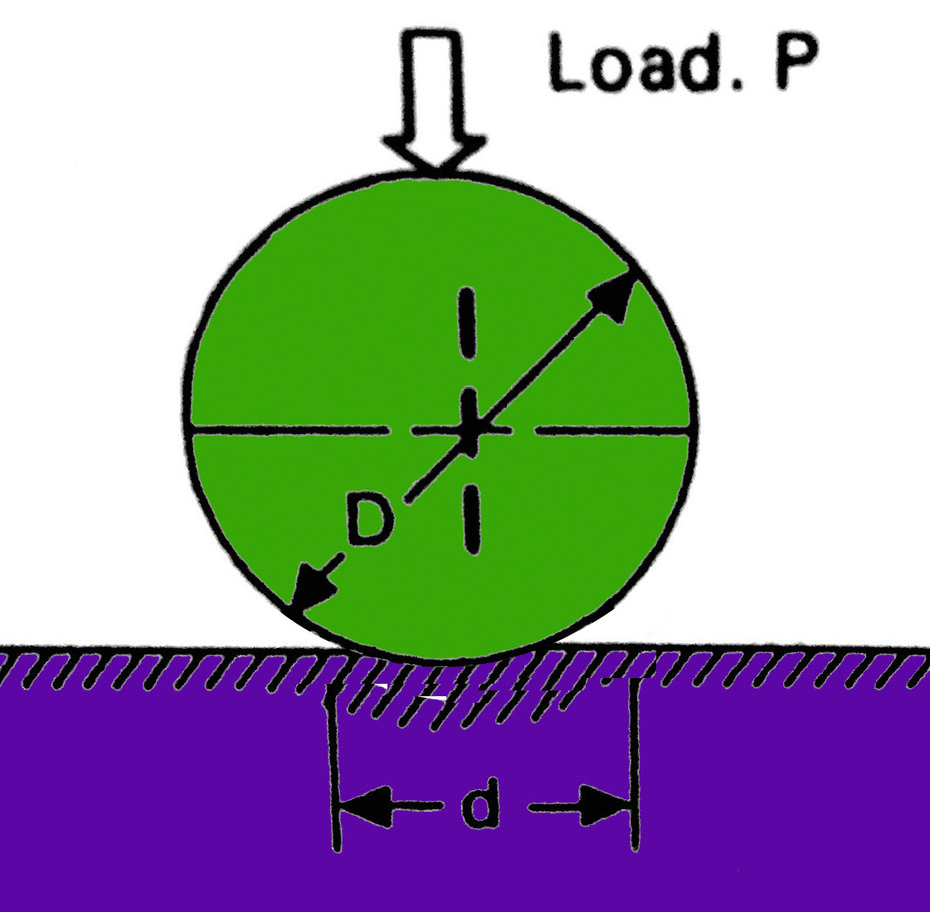 Brinell Hardness Testing
Rockwell Hardness Testing
Vickers Hardness testing
These tests were described as follows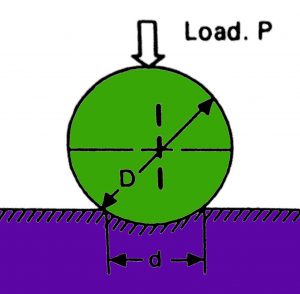 Brinell hardness test consists of indenting(Trying to make a notch) to the surface of the metal by a hardened steel ball under load.
The load will be applied with the help of the Lever system.
The hardness of the material will be determined from the Brinell Hardness number.
Brinell Hardness number = Load/ Curved surface area of the indentation.
The size of the ball will be dependent on the material. For example steel, we will go for the 10mm diameter ball with the applied load of the 3000 kg.

In the Rockwell test, we use the depth of the penetration to determine the hardness of the material rather than the surface area to determine the hardness. (In Brinell test we use the surface area of indent to determine the hardness).
The remaining all actions are the same as the Brinell hardness testing.
But the Formula to determine the Rockwell Hardness number(Rhn) is little different here! (There is a dial indicator for the Rhn on the Rockwell hardness testing machine itself.
There are two scales used to determine the hardness based on the soft materials and hard materials.
where the penetrator (Indenter) is also changing for the soft materials  (Ball) and hard materials (Diamond Cone).
Vickers hardness testing also is known as the Diamond pyramid hardness test. Because we use the Diamond pyramid as the indenter.
Unlike Brinell hardness testing, we do not need to change the indenter for the different materials. we can use the same Indenter for all the material types.
The Vickers hardness number is determined by the load over the surface area of the indentation.
Conclusion
We have discussed all the three different hardness testing methods with some little introduction. If you have any thoughts on this topic, let us know in the comments section below.