Case Hardening is also known as Surface Hardening. Sometimes also are known as the Face Hardening. The process of hardening the surface of the components is known as the Case Hardening. There are different types of Case hardening processes available. We have discussed each of them here!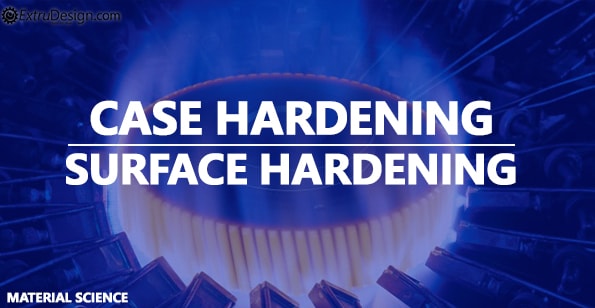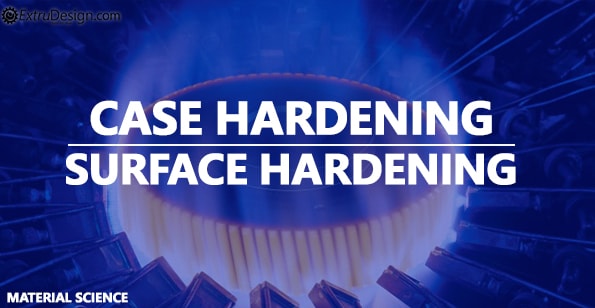 Case Hardening / Surface Hardening
The process of Hardening the surface of the machined components to resists wear and tear by keeping the core material remains soft to withstand the shock loads known as the Case hardening or the Surface Hardening process. This Case Hardening process will be applied to the final shaped machine components.
There are different Surface Hardening or Case Hardening processes. They are
Carburising
Nitriding
Cyaniding
Induction Hardening
Flame Hardening
Purpose of Case Hardening process
Usually, Hardening process will improve the brittleness uniformly throughout the body of the material. sometimes we do not require this uniform brittleness. Here we use case hardening to harden the outer layer and kept the core material soft for absorbs the shock loads.
It helps the components not to crack during the shock loads due to core material softness.
This surface hardening or case Hardening is prepared for gears and railway wheels, ball bearings etc.
Let's discuss the different types of Case hardening processes.
Carburising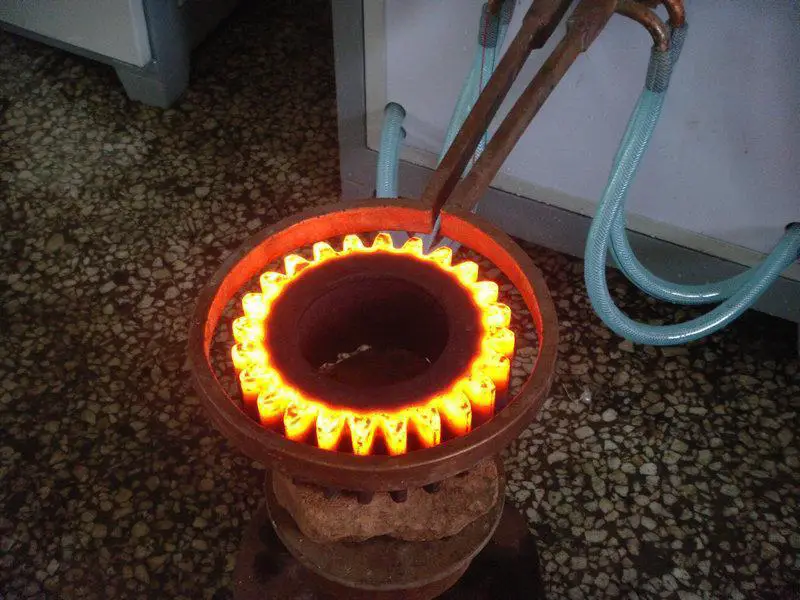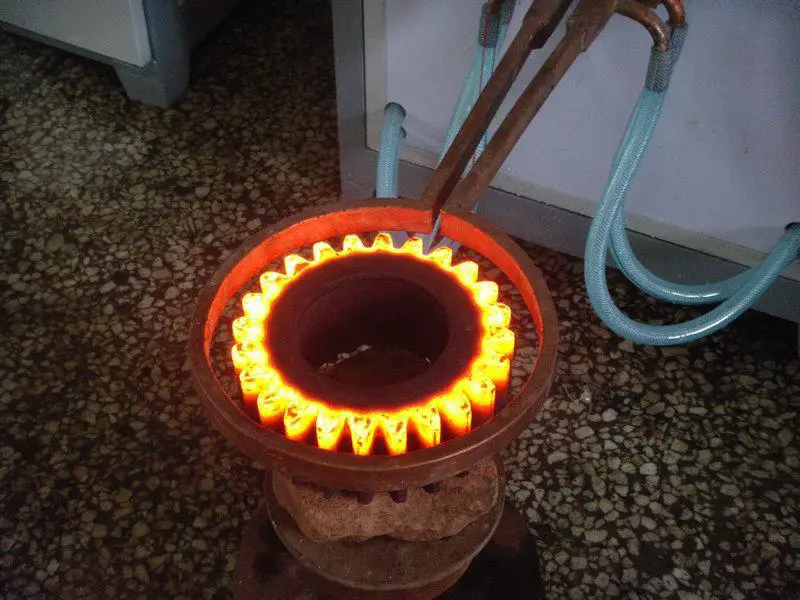 The Steel is heated in the presence of carbon environment (charcoal or carbon monoxide) for some time and then quenched so that the carbon can be deposited on the surface of the steel. this process is called Carburising.
Or Simply repeatedly heat the part surfaces with the Aceline torch (Flame torch) and quenched in the Carbon contained fluid or oil is also known as the carburising process.
Mostly this Carburising process used to harden the Low carbon steel Components.
This carburising is applied to the preferred surface such as gear tooths and the remaining portion no needs to be hardened.
Nitriding
In Nitriding process, the parts will be heated up to the 482°C–621°C in the presence of ammonia to form nitrides to achieve the hardness. To form Nitride we must use one of these nitride forming elements: chromium, molybdenum, aluminium.
No further quenching require after nitriding.
Cyaniding
In the Cyaniding process, the parts will be heated up to the 871°C-954°C in the presenting of Sodium Cyanide and quenched with the water or oil to remove the residual cyanide.
Used for the low Carbon Steels.
The cyaniding process is the fast and most efficient surface hardening process.
Induction Hardening / Flame Hardening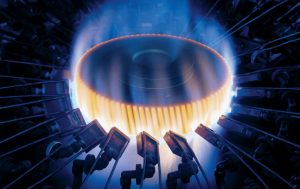 Also known as Flame Hardening.
The parts will be heated rapidly with Oxy-gas flame or induction heating and cooled rapidly with the help of water.
The hardness of the part will depend on the Duration of the heating, composition of the metal is being heat treated, the design of the flame head.