Have you ever thought that the heat and the temperature are the same?
The answer is no. Heat and temperature are related to each other but are different concepts. In this article, we will understand how they are interconnected.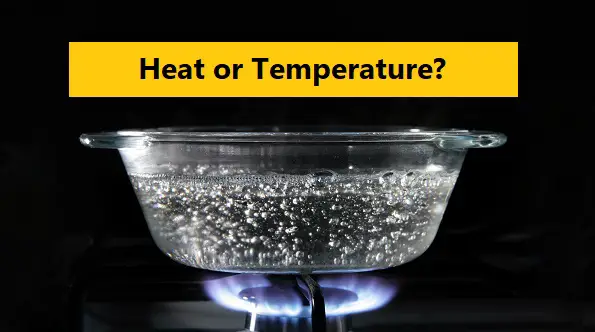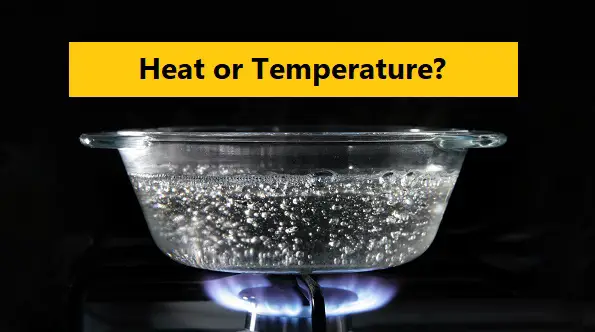 Heat vs Temperature
When two bodies of different temperatures bring them into contact with each other, then there will be a transfer of the energy from a higher temperature body to a lower temperature body. If the two bodies were brought to the same temperatures, then there will be no heat transfer.
The energy that is transferred is the Heat, whereas the measure of the two bodies is the temperature. Thes two are distinct.
For example, when we heating up a bowl of water, the temperature of the bowl and the water will rise. In this case, heat is the total energy of the molecular motion in the substance, whereas the temperature is the measure of the average energy of molecular motion in a substance.
This is the difference between the Heat & temperature. And we have a few more interesting facts about the heat & temperature. Those are
Heat causes a change in the temperature of any substance.
Heat is the energy that is being transferred, whereas the temperature is a measure of it.
The heat is dependent on factors like the speed of the particles, the size of the particles, and the number of particles, etc.
What will happen when you give more heat energy to the substance?
As we said above that the heat is the energy that we are giving it to the substance to increase the temperature. But what will happen when we are keep adding the heat energy to the substance.
Well, there are two possible things could happen. Those are
The temperature of the substance will keep on increasing with the increase in heat energy. This means the heat gives the molecules extra energy to move around with more speed, and this increase in speed implies an increase in temperature. The molecules now travel faster than before the heat was supplied.
There is a possibility that the substance can undergo phase change after reaching certain temperatures. For example, water will vaporize at 100°C. Here, on the addition of heat at 100°C, the water will vaporize and the temperature will not be increased further. One thing we should remember is that the energy added to change the state of a substance does not result in an increase in temperature.
Conclusion
As we discussed the difference between the Heat and temperature, those were interconnected but not the same. If you still have any thoughts about this topic, let us know in the comments section below.