Topic: How to Change the common name in Creo parametric.
If we created a part in Creo without the common name. Then creo will take the part name as the common name.
Common name in Creo
In this case, we can change the Common name by going to File>Manage file> Rename>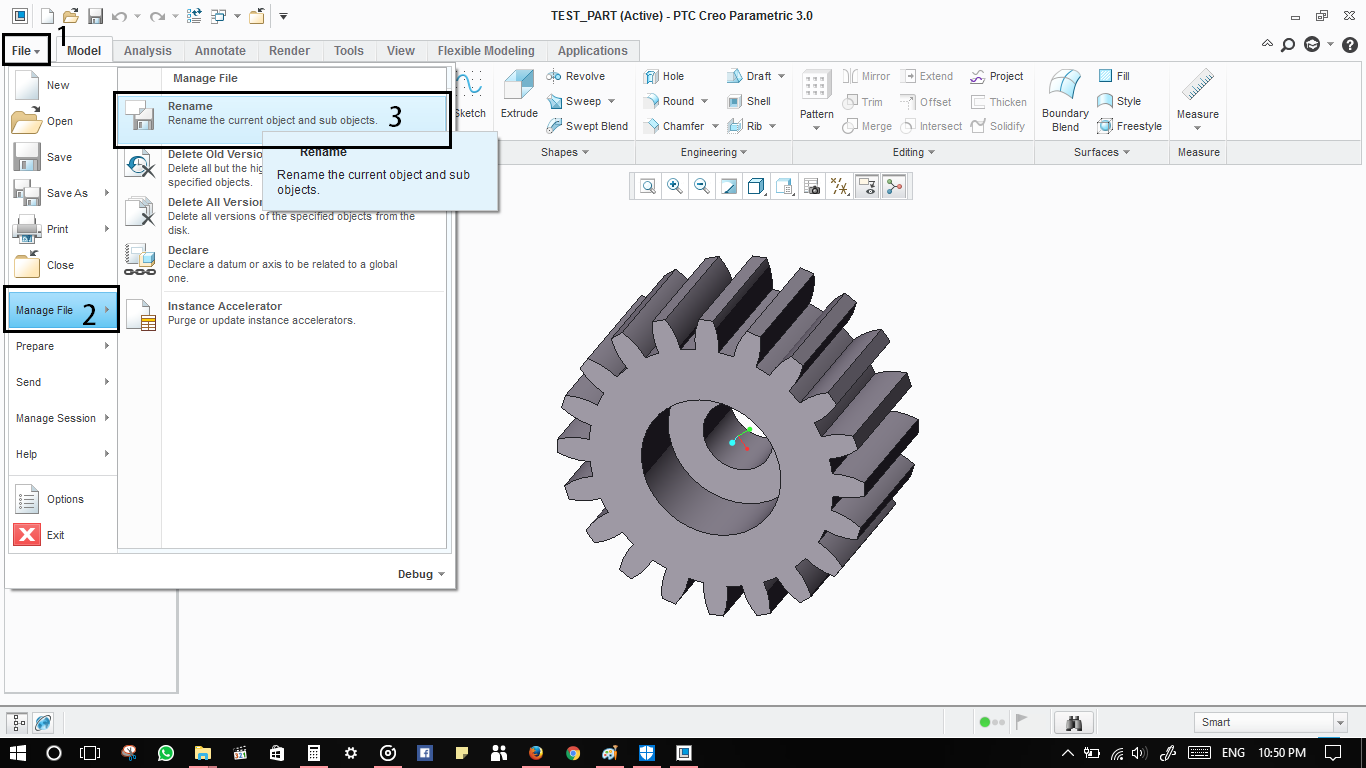 But in here, There is a problem. Creo won't let you change the common name until you change the option from "Rename on the disk and session" to "Rename in session" then you can change the common name of the part. See the following Screen shots. and below the difference is explained clearly.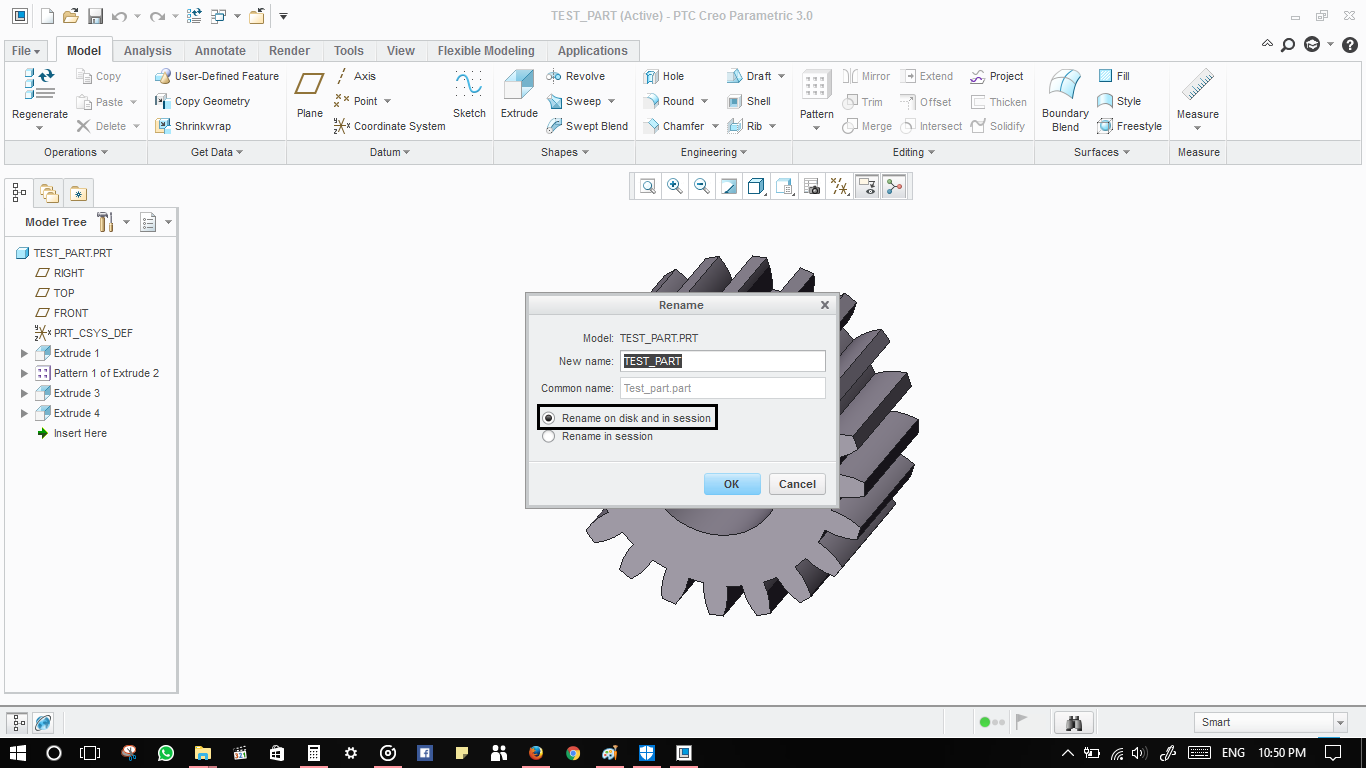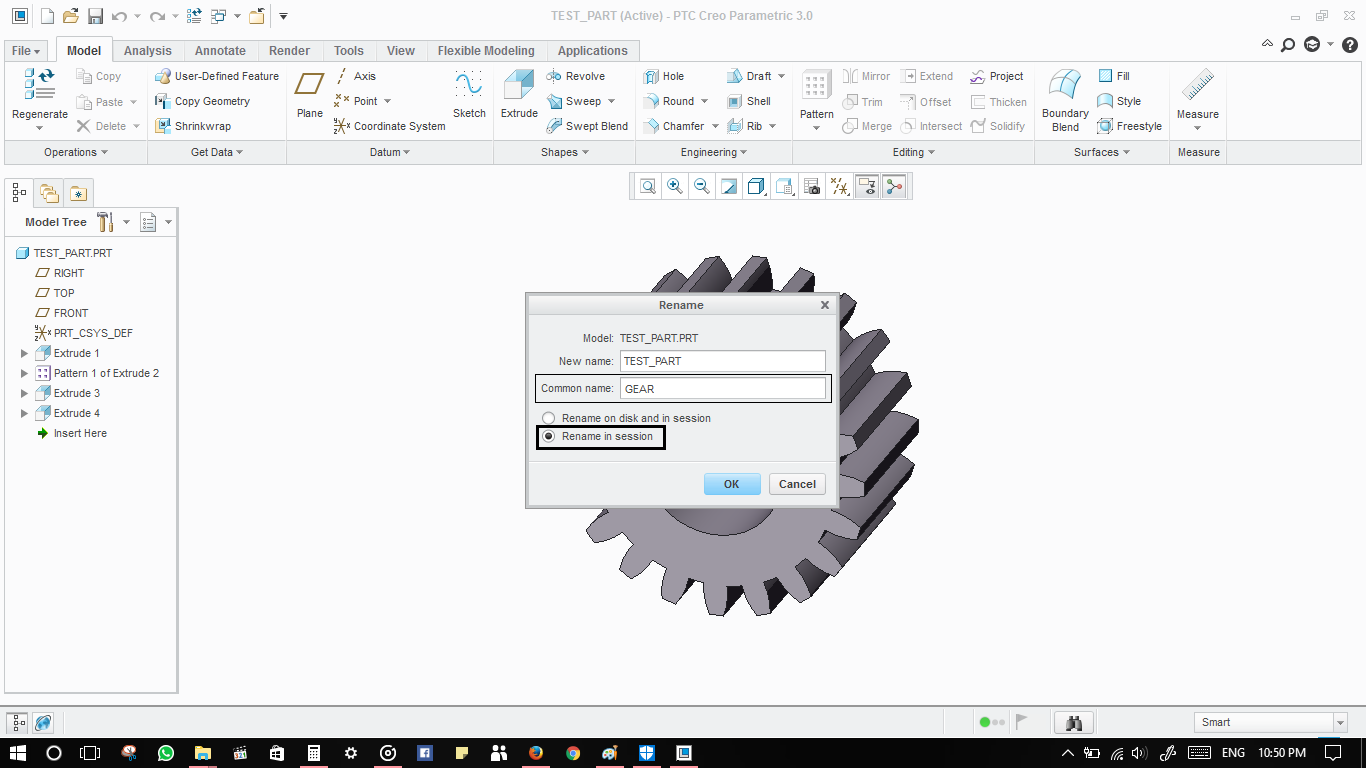 But what makes the difference is
Rename in disk and session
Here the Name will be changed on disk. so that no need to save the file again after rename. No older named files will be on the disk.
Rename in Session( This option will allow changing Common name in creo)
If we change the Name of the component to new name. Then after we need to save the file. so now Creo will create two files. One is with Older name and the second one is with the New name.
So make sure check after Purging the creo versioned files. you will find the Older files still in your folder.