With the first article, on the Product design Engineering, we have discussed the characteristics of the successful product and the organizations involved in the process with in the firm. Now we will discuss the Challenges of Product Development.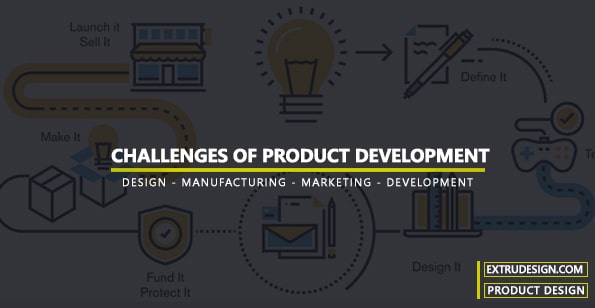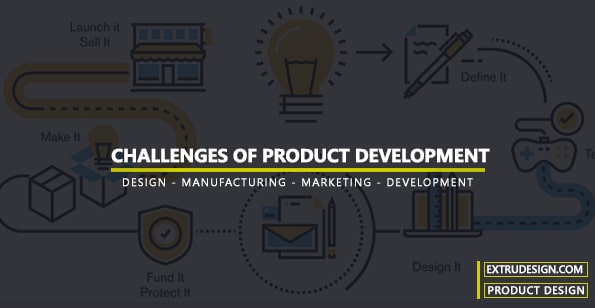 Challenges of Product Development
Developing a new product is a challenging task. Few companies will only succeed. There are some odds present which makes life challenging for the development teams. Following are the challenges of Product development.
Trade-Offs
Trade-off means that a balance achieved between two desirable features. This is the most difficult part of product development. Recognizing and understanding these trade-offs will maximise the success of the product. For example, an aeroplane can be made lighter but this will result in an increase in the manufacturing costs. So here we need to balance between the manufacturing cost while making the plane even lighter.
Dynamics
being successful in the market is not only the end but sustaining the competition in the market is also even more challenging. As the technologies improve, customer preferences changes/evolve and the introduction of the new products in the markets. The decision making in this kind of environment is a challenging task.
Time Pressure
The product development decisions should be made under time pressure even though there is incomplete information.
Economics
With the firm investment in product development, the firm will expect a reasonable return on investment with this product. The product should be a reasonable price so that the customers are willing to pay and inexpensive to produce.
These are the challenges that can make product development more challenging for a firm and the enterprise level. There are a few other challenges at the individual people and the development teams.
Creation
As the idea takes shape and comes to reality as a physical component or equipment, each and every creative action that performed by the individual in the development team will contribute to the success of the product.
Team Diversity & Team Spirit
Successful product development requires the skills and talents. As a result, the product development teams involves the people with a wide range of experiences, personalities and perspective put together for the success. For this, they need to be motivated and cooperative together as a team to bring up the energy in every one increating the product.
These are the different challenges of Product Development.
Conclusion
We have discussed the different challenges of Product Development. In the first article, we have discussed what is Product Design and Development, how it can be successful, what are the factors and who involves in the product design process. If you have any further thoughts on this topic, let us know in the comment section below.