Wrought iron is the pure iron which is having more than 99.5% of iron as the major constituent. The other typical compositions like carbon, silicon and sulphur are available in very fewer compositions. The different properties and the applications of wrought iron are discussed in this article.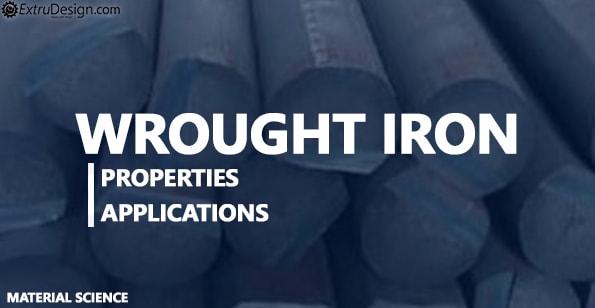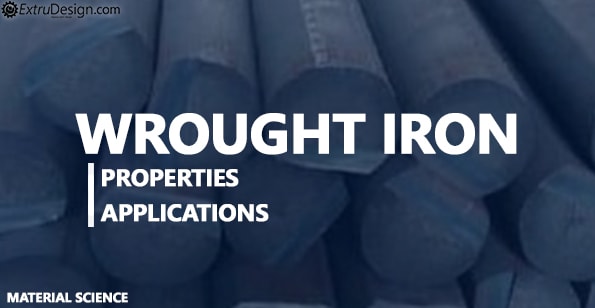 Wrought Iron
Wrought iron is an iron alloy with very less content of carbon. which is produced from pig iron by remelting the pig iron in the puddling furnace. The molten metal from the furnace is collected as a pasty mass of iron and slag. This pasty will be formed as the balls of each one is about 40 kg to 60 kg. they further formed into the required shapes by squeezing the slug from it. In this way, the wrought iron can be prepared from the pig iron.
There are so many other processes are available to make wrought iron.
The major constituent in the wrought iron is the iron more than 99.5%.  It may be up to 99.9% of iron.
Chemical Composition of Wrought Iron
| | |
| --- | --- |
| Element | Content |
| Iron (Fe) | 99.00% – 99.80% |
| Carbon (C) | 0.05% – 0.20% |
| Silicon, (Si) | 0.02% – 0.12% |
| Sulphur, (S) | 0.02% – 0.18% |
| Phosphorus (P) | 0.05% – 0.20% |
| Manganese, (Mn) | 0.01% – 0.10% |
Properties of Wrought Iron
Physical properties
Soft and Tough
Ductile
Hight tensile Strength
High compressive strength
Easily forged and weldable
Tensile strength = 250 Mpa – 500 Mpa
Compressive strength = 300 Mpa
Modulus of elasticity = 193100 MPa
Applications of Wrought Iron
Wrought is used to make
chains
Crane Hooks
fences and gates
Carpenter tools