Modelling and Assembling in Creo 6.0 are exciting and fun. Editing mates in Creo assembly can be pretty frustrating sometimes as it should not be since Creo is one the best CAD software for engineers who work with large assemblies and a wide variety of families of products with different sizes and types. Figuring out why Components Hide When Editing Mates in Creo is a myth for some people. Let us not too worry about this and solve this with ease.
For people new to Creo, PTC Creo is a family or suite of CAD software, that supports product design for discrete manufacturers and is developed by PTC.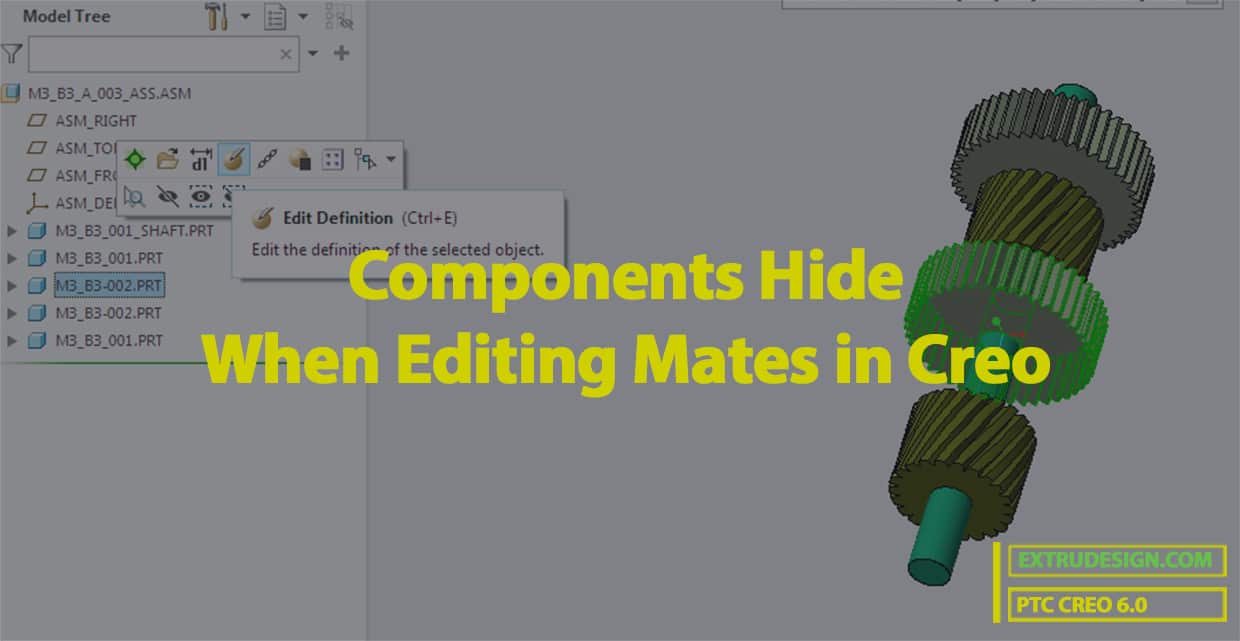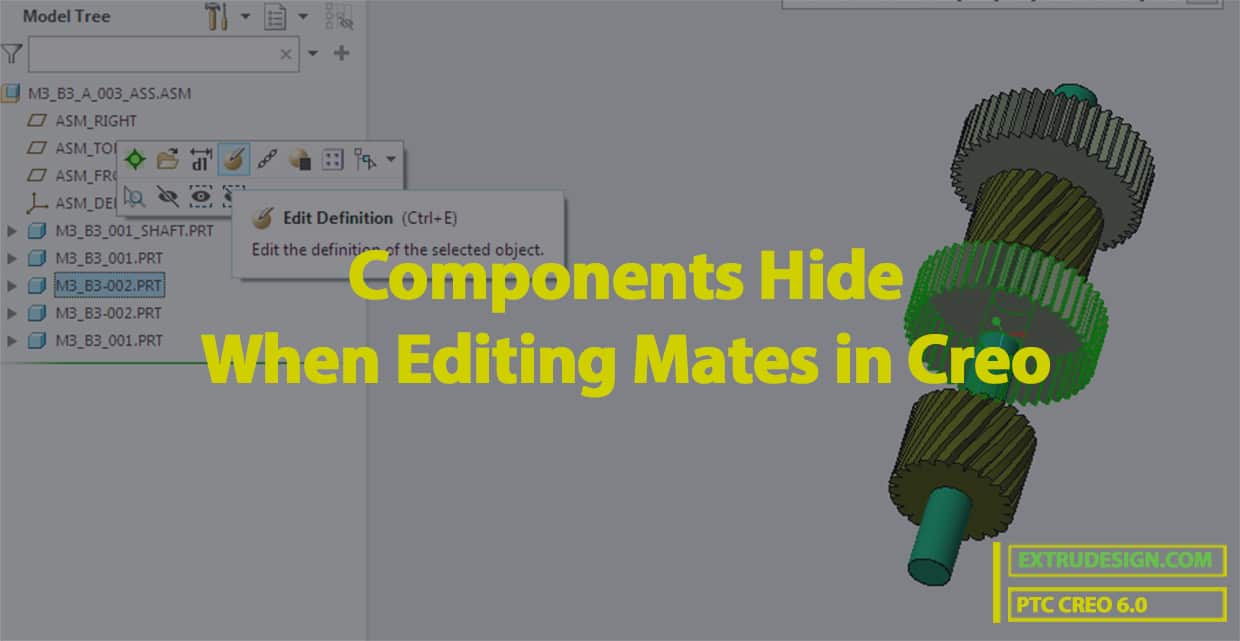 Components Hide When Editing Mates in Creo
Issue: While editing mates in Assembly, if there are 5 components assembled. If you are editing the 3rd component, the 4th and the 5th components will hide in Creo view. This is Normal. But if you have to specify a distance for component 3 with component 4. In such cases, we need the 4th component to be visible. How do we solve this?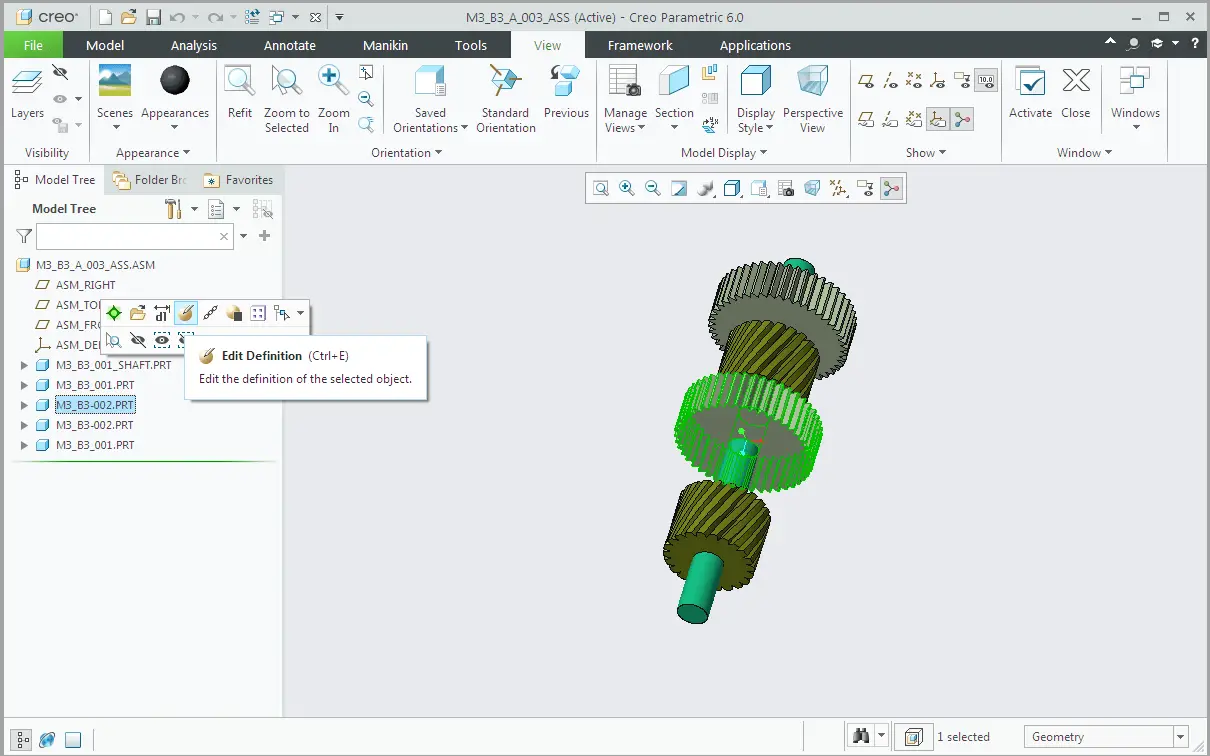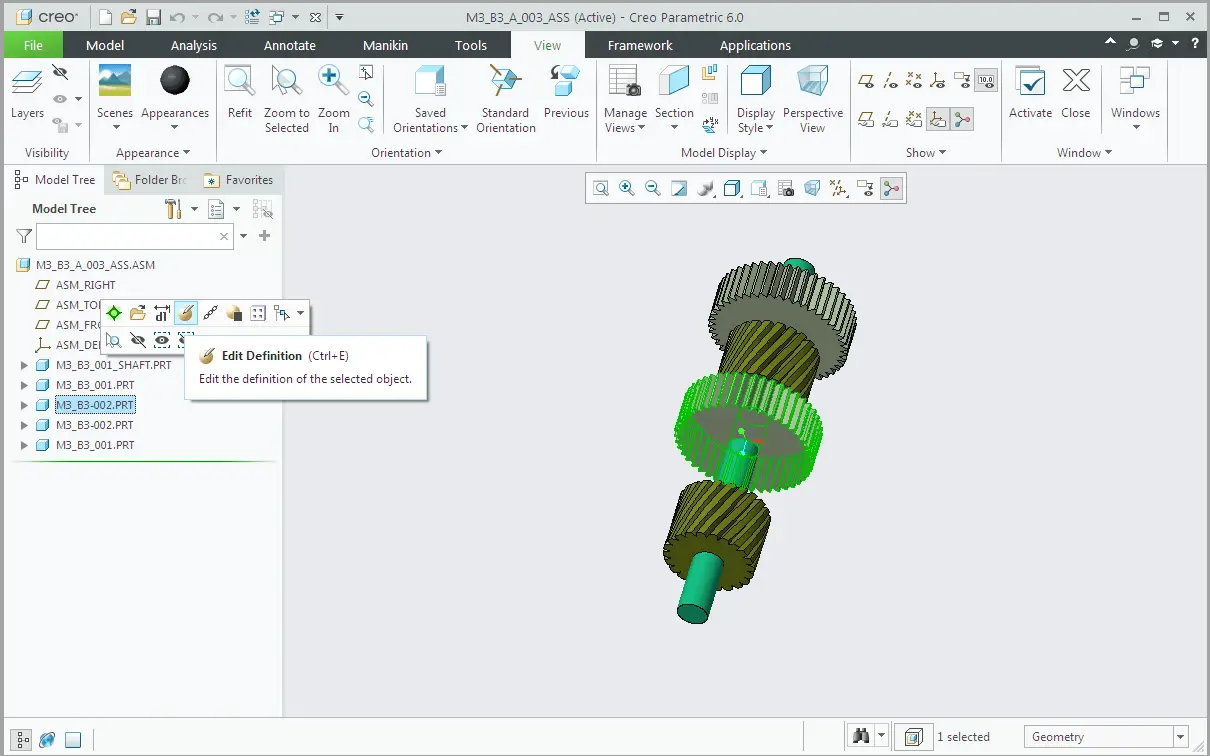 Solution:
Basically, Components Hide When Editing Mates in Creo due to the dependent mates. there are two solutions you can overcome this issue.
You can constrain every component to the datum planes of the assembly. This way, we are not creating any references between the components themselves. so every component can be available for defining mates in the assembly.
If you need to edit any of the components, you can drag that component to the bottom of the model tree, and then use "Edit Definition" to redefine the constraints. That will keep all the other components visible.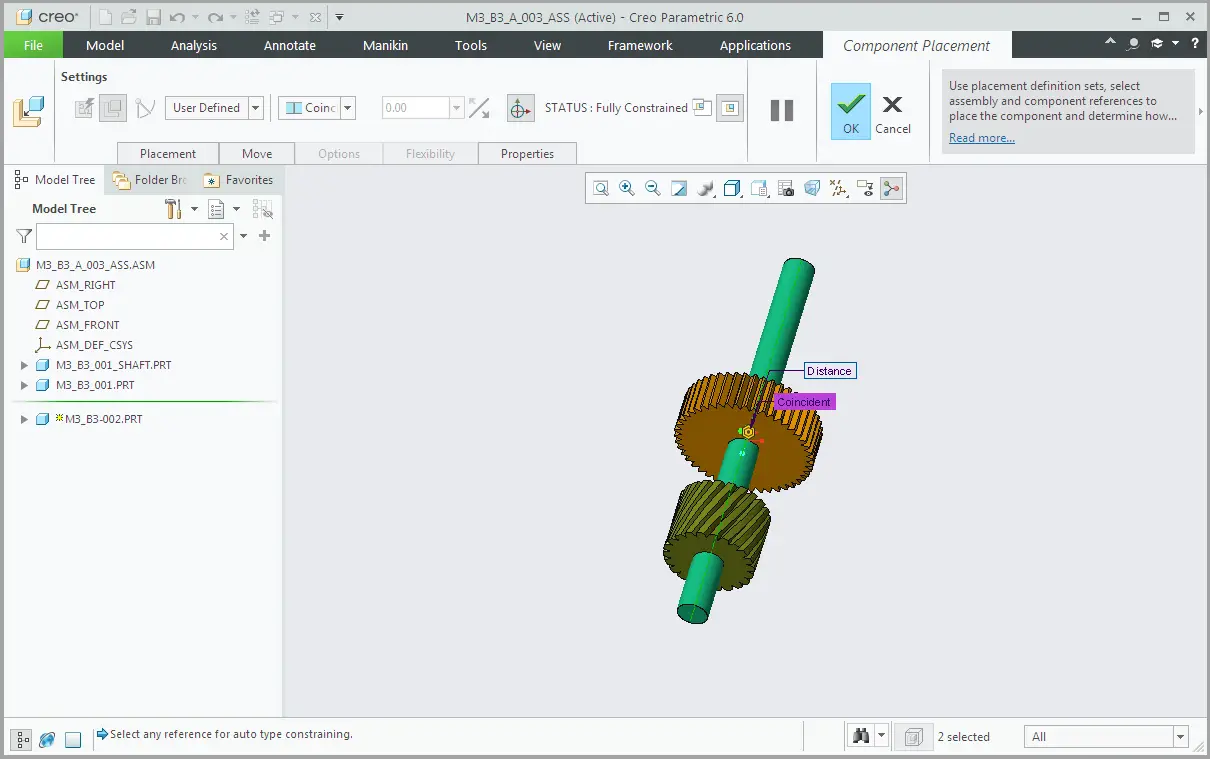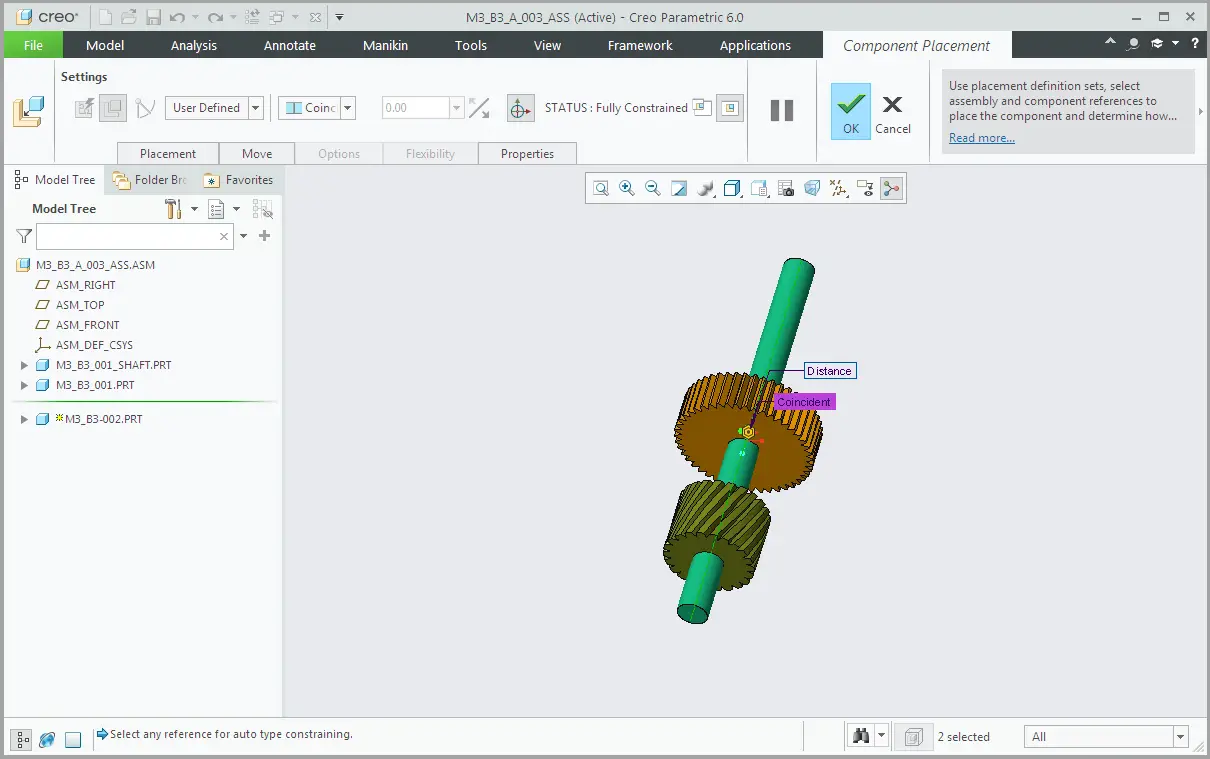 Useful note: PTC build the Creo program around mimicking the physical world and how these components are actually being installed together on or as a machine.  So, assembling your components in the order that they will be built in the physical world should help you. By following this order, you will not need to define the mate for the 3rd component with the 4th or 5th component. During physical assembly, they won't be present yet so they aren't in Creo as well. In certain cases, the order will not matter, in that case, pick something logical. 👍
Let us know what you think about this article in the comment section below.