As an integral part of every motor vehicle, tires hold a critical responsibility for safety, fuel efficiency, and overall vehicle performance. Understanding the basics of tire technology allows users to make informed choices, ensuring optimal tire longevity and vehicle performance. This rich exploration begins with looking into the rudimentary concepts of tire construction. It delves deep into the anatomy of a tire, examining the components that include the bead, sidewalls, and tread, and how each contributes to the performance of a tire. The essay also highlights the diversity of materials involved in tire manufacturing, ranging from natural and synthetic rubbers to carbon black and silica. To appreciate the state of modern tire technology, it's crucial to trace its evolution and look forward to emerging trends and innovations, such as airless tires and smart tires, poised to revolutionize the future of transportation.
The Basics of Tire Technology
Understanding Tire Construction and Design
Tire technology has evolved significantly, resulting in the development of different types of tire structures, namely radial and bias-ply designs. In radial tire construction, the cord plies are arranged at 90 degrees to the direction of travel, allowing the tire to easily deflect over road imperfections resulting in a smoother ride and increased tread life. The cords are also constructed with steel, adding additional strength and durability to the tires. On the other hand, bias-ply tires feature cord plies that cross each other, offering a softer ride but less durability and heat resistance compared to radial tires.
Key Tire Components
Tire anatomy comprises many components including beads, sidewalls, and tread, each contributing significantly to the tire's performance. The bead is part of the tire that contacts the rim on the wheel. The bead is designed to hold the tire onto the wheel rim under a variety of conditions including high speed and pressure. Reinforced with high-strength, rust-resistant steel wires, it ensures an air-tight fit and connects the functioning parts of the tire to the wheel rim.
The sidewall is the part of the tire that bridges between the tread and bead. It is made of rubber but may be reinforced with fabric or steel cords to increase wear and aging resistance. The sidewall also helps to maintain the tire's shape and allows the tire to convey load from the vehicle to the tread.
The tread comprises the outermost surface of a tire that makes contact with the road. It is designed with patterns to provide better traction and grip. Different tread patterns are designed for various conditions like wet or dry roads, snow, and off-road driving. The treads include grooves, sipes, and biting edges all designed effectively to evacuate water and grip the road better.
Role of Tire Components in Performance
Each component in tire construction plays a crucial role in the overall performance of the tire. The bead provides structural integrity to the tire, ensuring it stays fitted to the rim and maintains an airtight seal. The radial or bias-ply design significantly affects the tire's handling characteristics, ride quality, wear resistance, and fuel efficiency.
The sidewalls contribute to a smooth ride by absorbing shocks from road imperfections, and they must resist damage from curbs, potholes, and other road hazards. The effectiveness of this shock-absorbing quality can affect a vehicle's comfort, stability, and overall performance.
The tread design plays a critical role in handling, traction, and fuel efficiency. Tread patterns are designed to evacuate water in wet conditions, resist hydroplaning and provide traction in snow or mud. The depth and design of the tread also impact the tire's wear over time, its rolling resistance and ultimately affects fuel economy.
Understanding Tire Materials
Tires are primarily comprised of three key materials: rubber, fabric, and steel. Both synthetic and natural rubber shape the body of the tire, providing the necessary flexibility and strength for the tire to operate effectively. Reinforcement of the tires typically involves fabric materials, such as nylon, rayon, and polyester. Steel cords are utilized for the belts and beads within tires, offering enhanced rigidity to the tire's structure. The nature and quality of these materials greatly influence the performance capacity of the tire under various conditions and its ability to withstand stresses like heat, cold, pressure, and wear. Tire manufacturers constantly innovate with new materials as technology advances, aiming to boost performance, longevity, and efficiency of their products. In essence, tire technology is a complex interplay of materials science, engineering, and design.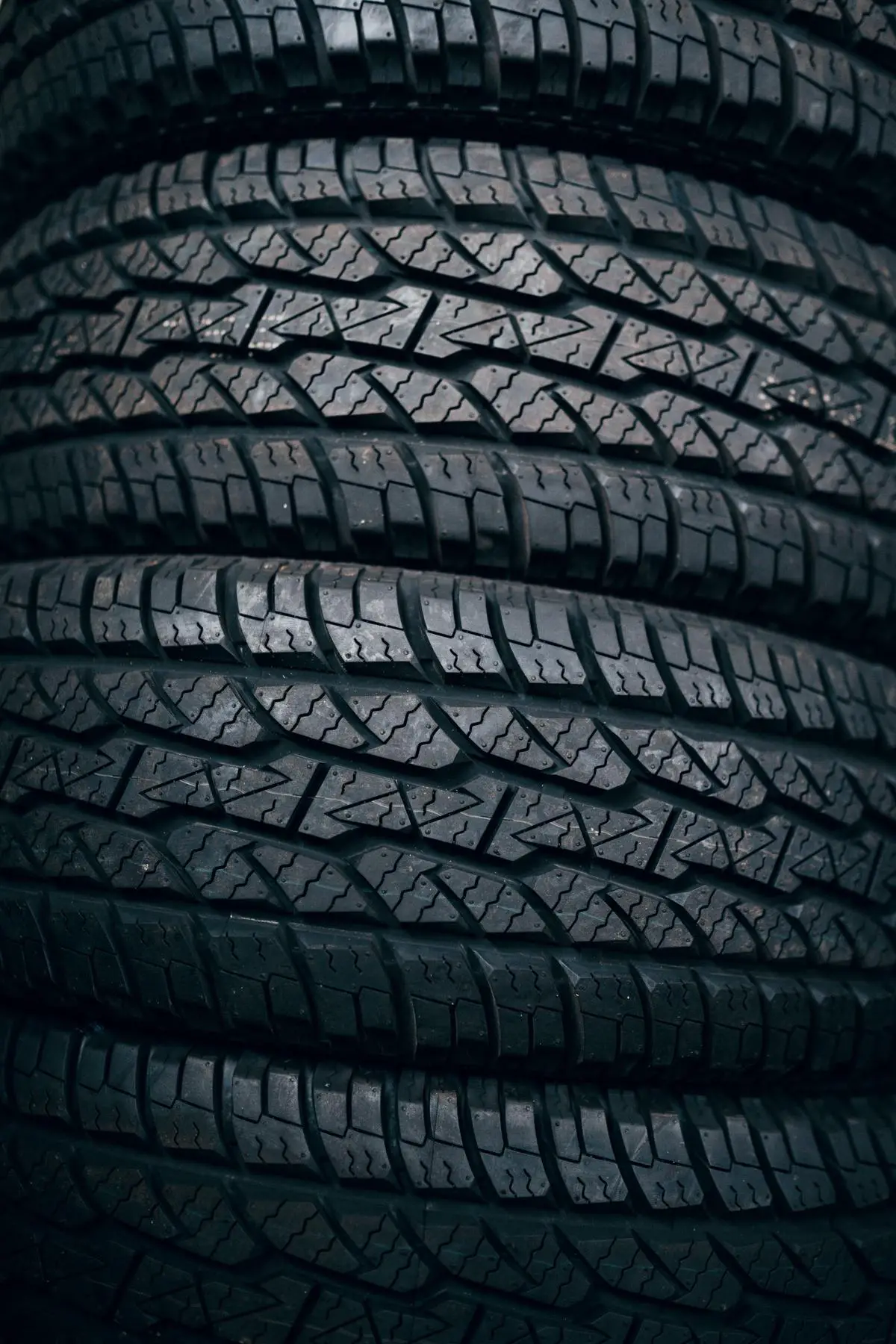 Photo by shadrach_warid on Unsplash
Materials Used in Tire Manufacturing
The Role of Natural Rubber in Tires
Natural rubber plays a critical role in tire production due to its exceptional tear resistance and flexibility. This beneficial material comes from the sap of rubber trees and serves as the source of the tire's elasticity. This characteristic empowers tires with the ability to absorb shocks and impacts. More so, natural rubber's outstanding low-temperature properties assist tires in maintaining their flexibility even in frigid weather.
Synthetic Rubber in Tires
Synthetic rubber, such as styrene-butadiene rubber and butadiene rubber, is also a crucial component in tires. It is made from petroleum-based chemicals through the process of polymerization. Synthetic rubber enhances the tire's ability to resist abrasions, cuts, and snags, and it augments the tire's road-gripping capabilities. The compound's long-wearing properties significantly extend tire longevity.
Fabric in Tires
Fabric materials, usually polyester, nylon, or rayon, are used to create tire cords, a critical part of the tire structure in the inner liner and casing. The cords made of these fabrics provide strength, flexibility, and weight reduction to the tire. They give the tire its shape, provide resistance to the pressure, and prevent the tire from ballooning out when filled with air. Nylon is particularly favored for its high strength and heat-resistance characteristics.
Steel in Tires
Steel is primarily used in the production of steel belts, bead wire, and cord fabric. The steel belts provide puncture resistance, and they significantly contribute to a tire's overall strength and durability. Steel additionally helps to improve a tire's performance capabilities by providing better traction and improving the tire's wear pattern. The bead wire made of high-strength steel ensures the tire's structural integrity and keeps the tire properly seated on the wheel rim.
Carbon Black in Tires
Carbon black, a material produced by the incomplete combustion of heavy petroleum products, is incorporated into the rubber compound of a tire to improve its strength. It provides abrasion resistance and improves tire tread wear rate, making the tire long-lasting. Furthermore, carbon black enhances the tire's road-gripping capabilities, thereby enhancing safety.
Silica in Tires
Silica, or silicon dioxide, is often combined with carbon black in tire treads. The addition of silica reduces the tire's rolling resistance, which subsequently improves fuel efficiency. It also aids in enhancing the wet traction of the tire, thereby improving safety. The compound additionally improves the tire's lifespan because it provides resistance to cuts and chips.
The tire industry constantly strives to balance performance, safety, and longevity in their products. This is achieved through the harmonious combination of various elements, rigorous testing processes, and tire design strategies. Notably, constant advancements in tire technology and the use of new materials are driving changes in the manufacturing landscape. Such progress serves to introduce more efficient and safer tires for consumer use.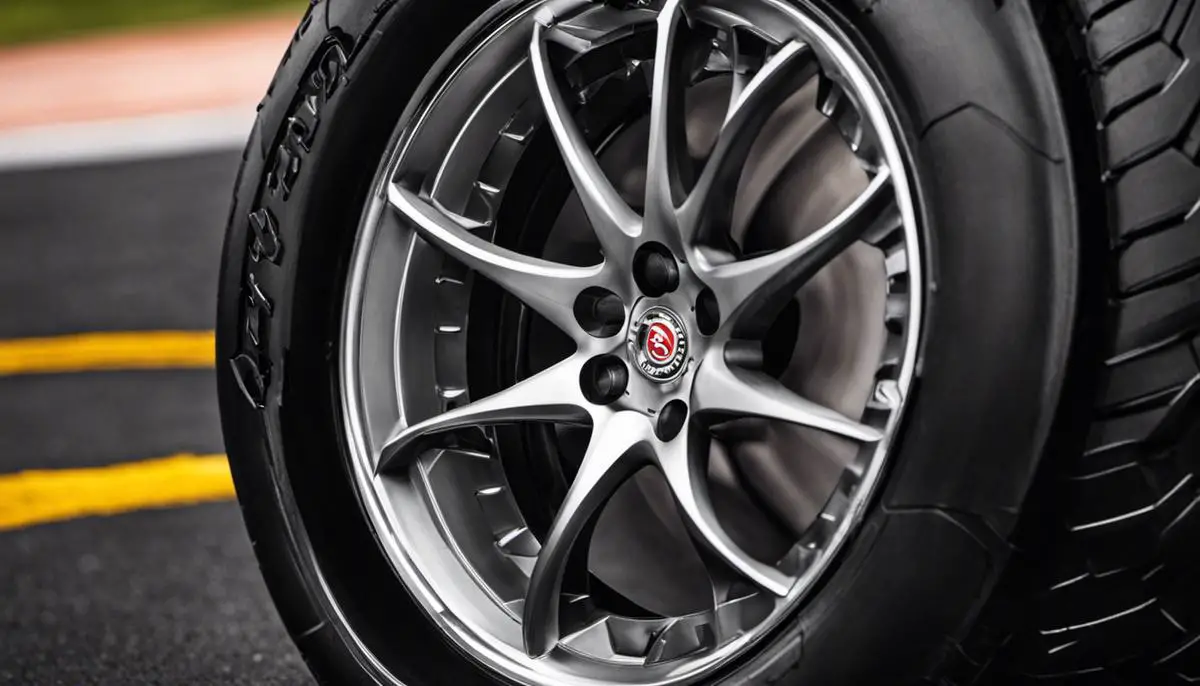 Evolution and Innovation in Tire Technology
The Evolution of Tire Technology
Since its inception, tire technology has undergone a dramatic transformation, continually evolving in response to industry advancements. The earliest tires, made from iron or steel bands, have seen considerable changes over the centuries. Originally, they consisted of rudimentary wooden wheels wrapped in metal bands. As technology advanced, the invention of vulcanized rubber in the early 19th century revolutionized the tire industry. This material, recognized for its durability and frictional properties, is still widely used today. Robert William Thomson, a Scottish inventor, developed the first vulcanized rubber pneumatic (inflated) tire in 1845. However, it wasn't until 1888, more than four decades later, that John Dunlop's improved design gained widespread popularity, propelling the pneumatic tire into the mass market.
Advancements in Tire Technology
The 20th century brought about significant advancements in tire technology. The shift away from high-maintenance tubed tires towards tubeless tires was especially game-changing. Tubeless tires essentially removed the need for a separate inner tube, reducing the risk of sudden deflation due to puncture, thereby providing superior ride quality and widening their applications.
Another noteworthy evolution is that of low-resistance tires. These tires significantly reduce the vehicle's fuel consumption by reducing the amount of energy lost as heat during driving. They achieve this by utilizing specialized tread patterns and rubber compounds that minimize the tire's deformation as it rolls.
The introduction of 'green tires' has been a pivotal moment in the evolution of tire technology. Produced from a blend of silica and rubber, green tires have a lower rolling resistance than conventional tires, which improves fuel efficiency. Furthermore, these tires are made with more environmentally friendly materials and production processes, making them a more sustainable choice moving forward.
Emerging Trends in Tire Technology
Looking ahead, the future of tire technology appears to hold plenty of potential with the emergence of advanced designs and materials.
One of the revolutionary innovations under development is airless tires, also known as non-pneumatic tires (NPT). These tires are not inflated with air, and hence, they are immune to punctures and blowouts, providing exceptional reliability and durability.
Furthermore, smart tires represent another critical technological shift. Embedded with sensors, these tires can monitor their own health indicators such as tire pressure, temperature, and tread depth. This real-time data enables better decision-making, leading to improved efficiency, safety, and lifespan.
Impact of Tire Technological Innovations on Transportation
The impact of the evolving tire technology is far-reaching. The development of tubeless tires, low-resistance tires, and green tires has effectively improved fuel efficiency, ride comfort, and sustainability. This makes for safer, more economical driving experiences and mitigates environmental harm.
Similarly, the potential future of airless and smart tires could further revolutionize the transportation industry. These technologies could provide a radical advance in terms of reliability, safety, efficiency, and connectivity. Consequently, technological tire innovations have, and will continue to, significantly impact the automotive sector and reshape the overall transportation landscape.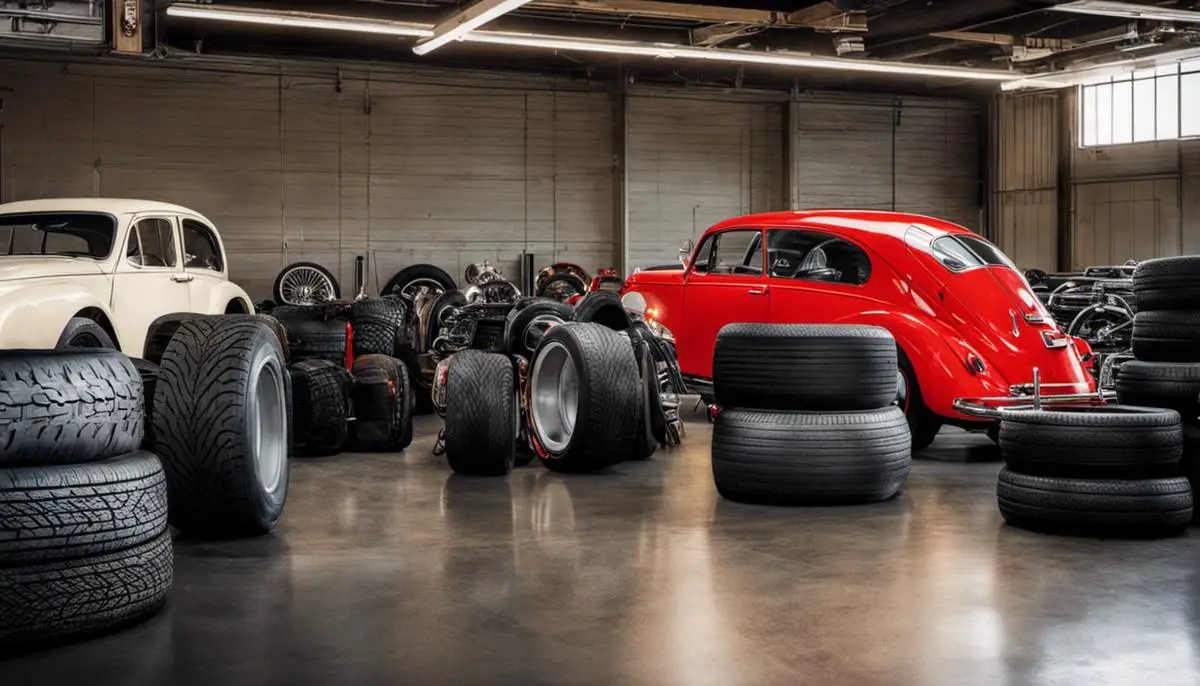 Ultimately, the study of tire technology is not just about learning what comprises this essential vehicular component; it's also about understanding how its evolution and potential future advancements can shape the world of transportation. From the basic constructs like radial and bias-ply designs to the cutting-edge green tires, and smart tires, each era brought forth innovations that heightened vehicle performance, safety, and environmental consciousness. The pursuit continues with tire manufacturers constantly exploring newer materials and technologies to deliver improved products. As we gear towards a future of sustainable and smart transportation, the role of advanced tire technology is destined to play a pivotal role, making this subject an ever-intriguing and essential one to follow.