Purchasing a used car is a significant decision that requires careful consideration and thorough research. The complexity of the process can be overwhelming, often leading to confusion and uncertainty. Fear not, our guide is here to steer you through your used-car buying journey. We have broken the process down into four key areas – understanding your needs and budget, researching used cars, inspecting and test driving, and finally, closing the transaction. Armed with this information, you will have the knowledge to make an informed decision that will get you behind the wheel of the right car for your needs and lifestyle.
Understanding your Needs and Budget
Understanding Your Needs
Before embarking on the journey of buying a used car, it's crucial to assess and clearly define why you need a car and what its primary use will be. You might need a vehicle for commuting to work, running errands around town, or for long road trips. Your car requirements will vary greatly depending on these needs. For instance, if you want a car for your daily commute, a compact eco-friendly model might be the best choice due to its fuel efficiency. Alternatively, if you plan on using your car for road trips or have a large family, an SUV or minivan with adequate space and comfort might be a better fit.
Selecting the Right Type of Used Car
Once you've determined why you need a car, the next step is determining what type of car best suits those needs. Understanding the different types of cars and their unique features can help you make an informed decision. Sedans offer a balance of fuel efficiency and comfort, hatchbacks provide extra cargo space and practicality, while SUVs and trucks offer more power, capacity, and off-road capabilities. Additionally, there are different trim levels available that add comfort features, safety systems, and infotainment options. Researching these features will help match your needs to the right type of car.
Determining Your Budget
Knowing how much you can afford to spend on a used car plays a critical role in your buying decision. Individuals should evaluate their financial situation and set a realistic budget. It's essential to factor in not just the purchase price of your used vehicle, but also additional ownership costs. These include costs for registration, inspection, taxes, and potential financing charges if you're planning to get a loan for your purchase.
Considering Additional Costs
Be aware that owning a car involves more than just the initial purchase cost. Additional costs related to maintenance, insurance, fuel, and possible repairs should also be included in your budgeting. Routine maintenance like oil changes, tire rotations, and brake checks are essential to keep the car in good condition. Repair costs for used cars can be higher, especially for older models or those with high mileage. Also, insurance rates can vary based on the make, model, age, and condition of the used car, as well as your own driving history and location. Fuel costs are another significant consideration, especially if the car doesn't have good fuel efficiency.
Emphasize that getting a used car isn't just about the purchase; it also includes a significant commitment to its maintenance. Being financially prepared for these upkeep costs is equally crucial as making the initial investment. By considering all these factors before deciding, you can avoid unexpected costs in the future and guarantee that you're making a sensible, informed investment.
How to Research Used Cars
Delving Deep Into Specific Car Models
Prior to finalizing a used car purchase, it's important to conduct thorough research on relevant car models. Find a model that not only suits your budget but also complements your lifestyle and preferences. Look into different facets of each model, such as its fuel efficiency, dimensions, and maintenance expenses. By comparing the advantages and disadvantages of each, you'll be able to fine-tune your choices effortlessly.
Reliability of Used Cars
Investigate the reliability of the car models you are considering. Look at consumer reviews and reports, which are readily available online, or consult with family, friends, or mechanics familiar with the models. These resources can shed light on the reliability of the car model, including its longevity, maintenance needs, and potential issue areas.
Common Issues with Used Cars
It is also critical to understand the common issues that come with used cars. The more aged the car, the more likely it is to have problems. These can include issues with the engine, transmission, electrical system, and more. While some issues may be minor, other more serious problems may be pricey to repair. Therefore, always get a used car checked by a trusted mechanic before purchasing.
Understanding Average Market Prices
Next, perform comparative cost analysis of the car models you are interested in. Look online on used car websites, local car dealerships, and even at car auctions to get an idea of the average market price. Knowing the average price can help you negotiate with sellers and ensure you are getting a fair deal.
Sources for Purchasing Used Cars
There are several platforms where you can find used cars for sale. Online platforms such as Craigslist, eBay, and Autotrader offer plenty of options for second hand cars. Traditional car dealerships often have a selection of used cars available, which offers the opportunity for test drives and mechanical inspections. Alternatively, you can check out used car auctions, although these often require a dealer's license to purchase.
Using Carfax Reports
Using a Carfax report can ease most anxieties related to purchasing a used car. The Carfax report provides you with a detailed history of the car including previous ownership, any reported accidents, title information, odometer readings, and maintenance records. You can obtain a Carfax report by entering the car's Vehicle Identification Number (VIN) or license plate number.
Inspecting the Car Before Buying
Once you find a car that fits your needs, budget and you have done all your research, the final step is inspecting the car. Take it for a test drive, listen to the engine, check the interiors, the tires, look for any rust or dents on the exterior. Take the car to a trusted mechanic to get their professional opinion.
The path to successfully purchasing a used car can be navigated by researching extensively, assessing vehicle reliability, acknowledging common problems, and familiarising oneself with prevailing prices. This knowledge also empowers potential owners, giving them the tools to negotiate effectively, potentially leading to the best possible agreement.
Inspecting and Test Driving a Used Car
Taking a Closer Look at a Used Car
A comprehensive inspection of a pre-owned vehicle prior to purchase can allay future headaches. Initiate your inspection by evaluating the vehicle's exterior. Keep an eye open for signs of corrosion, dents, and scratches on the bodywork. Pay attention to any indication of paint overspray, as this could signal previous repairs following a collision. Additionally, it is wise to check the trunk for potential water damage.
Proceed to inspect the tires. Any signs of uneven tire wear could suggest problems with alignment or suspension. It's crucial to check beneath the vehicle as well, looking for any signs of fluid leaks or further evidence of rust.
Inspecting the Car's Interior
The car's interior should be in good condition. Check the upholstery for any tears or stains. Note the condition of the dashboard and if all gauges are operating correctly. It's also important to check every button, knob, and switch to make sure the electronics are working as they should.
Additionally, check the air conditioning, heater, and the odometer. An exceptionally low reading on the odometer for the car's age might mean it has been tampered with.
Engine Inspection
The engine is one of the most important parts to inspect. Look for leaks, corrosion, and any unusual noises when the car is running. The oil and other fluid levels should be checked. The color of the fluids can indicate the condition of the car; for example, dark, dirty oil can be a sign of neglect.
Test Driving the Used Car
A critical part of inspecting a used car is taking it for a test drive. During the test drive, pay close attention to how the car handles on the road, how the brakes respond, and if the transmission shifts smoothly. Listen for any unusual noises that could indicate a potential problem. Also, observe if the engine runs smoothly and if the steering is responsive.
Why Hire a Professional Mechanic
Even if the used car appears in excellent condition, it's wise to have it inspected by a professional mechanic before purchase. A mechanic has the expertise to spot potential issues that you may overlook. They can also give you an idea of the car's maintenance history and any upcoming repairs. Remember, paying for a professional inspection could save you from expensive repairs down the line.
Car History Report
In addition to a mechanic inspection, purchasing a vehicle history report can provide valuable information on the used car. This report can give you details about the vehicle's past, such as previous accidents, title information, and previous owners.
Trust Your Instincts and Inform Yourself Throughout the Process
Remember, if something about a potential car purchase doesn't seem or feel right, trust your gut. There's no harm in stepping back and continuing your search elsewhere. Your goal is to transform the process of buying a used car into a positive experience that delivers a trustworthy and dependable vehicle you can rely on.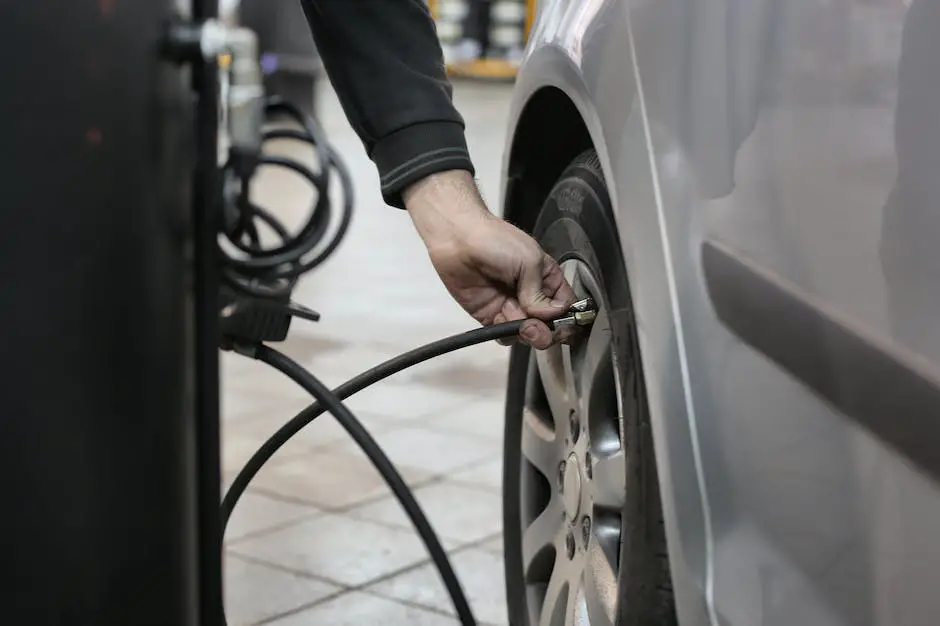 Completing the Transaction
Mastering the Art of Price Negotiation
The secret to successful price negotiation when buying a used car largely depends on conducting thorough research ahead. Get a clear understanding of the average market price of the vehicle you're set on. This will enable you to gauge whether the asking price is warranted. Consider variables like the car's general condition, mileage, service history, and any special features or modifications that could contribute to its value. Always initiate your negotiation below your upper budget limit, as this provides you with room to bargain.
Making the Payment
Once a price has been agreed upon, the method of payment must be decided. Cash or a cashier's check is often the simplest and safest option. If you're buying from a dealership, they may also offer finance options. Always confirm that all payments and deposits are refundable should the deal fall through for any reason. It's important to get a receipt for any payment, and ensure that the seller's details and car's details are correctly displayed.
Transferring Ownership
Upon payment, the vehicle ownership should transfer from the seller to yourself. This usually involves both parties signing and filling out a bill of sale or a vehicle transfer form, which includes the car details, the sale price, and both party's information.
The seller must also release interest in the car. In the USA, the vehicle's title should be signed and dated by the seller. The signed title and the seller's contact information are required to register the car in your name.
Registering the Car
After obtaining the necessary documents from the seller, the next step is to register the car at a local Department of Motor Vehicles (DMV). Registration of used cars requires the vehicle's title, proof of insurance, identification, and certain forms filled out and fees paid.
Be aware the process may vary by state. Some states may require the car to pass an emissions test or other inspections before the registration process can be completed.
Insuring the Car
Securing insurance coverage for the used car is a legal requirement in order to drive on public roads. Insurance companies will consider the vehicle's make, model, year, and mileage, as well as your driving history, in determining the premium. Shop around for the best rates and make sure that your coverage starts the moment you take possession of the vehicle. It's important to have your insurance details ready when you're going to register the car.
Remember, buying a used car involves careful consideration and negotiation. Complete research, close inspection, correct documentation, and legal compliance are all crucial steps to ensure a smooth and beneficial transaction.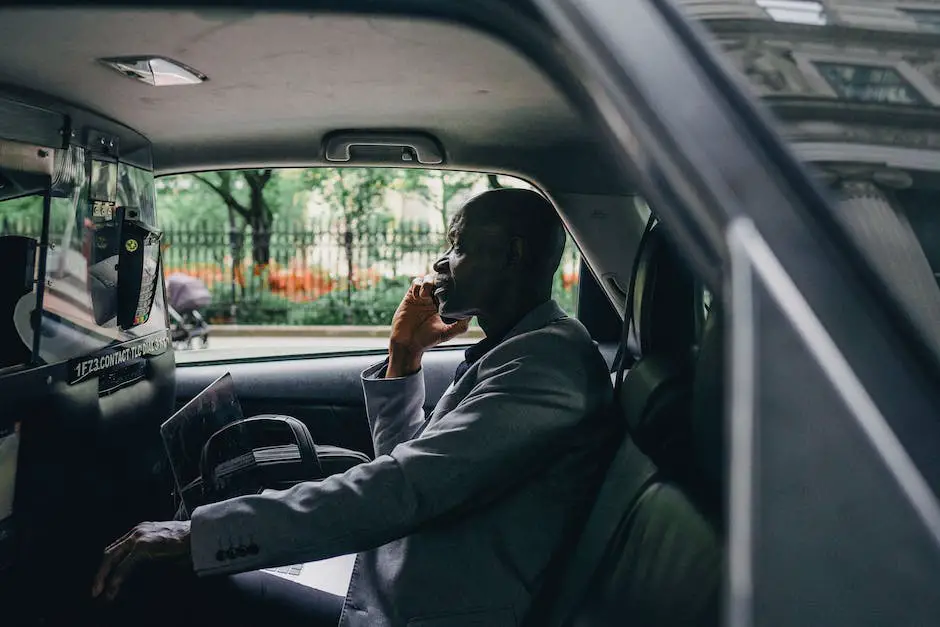 Above all, the important thing to remember when purchasing a used car is to be patient, thorough, and persistent. Understanding your needs and knowing your budget is the first stepping stone on your journey. By performing adequate research, you'll have the upper hand when it comes to selecting a vehicle that is reliable and provides value for your money. The importance of a careful inspection, preferably with a professional mechanic, and a detailed test drive cannot be understated. Lastly, executing the transaction properly will ensure you secure ownership without any hitches. Here's to finding your perfect match in a used car and making a decision that you'll be happy with for years to come.