Whether you are a seasoned driver or new behind the wheel, understanding your car beyond a means of transportation is a significant responsibility. By learning about routine car maintenance, understanding basic car components, and troubleshooting common problems, you'll be better equipped to protect your vehicle and save money in the long run. This guide is designed to empower you with knowledge about your car's needs, mechanics, and methods of care. From checking oil and coolant levels to recognizing signs of brake failure, this information empowers every car owner to be proactive rather than reactive when it comes to their car's health.
Routine Car Maintenance
Understanding Car Maintenance Basics
To maintain your car efficiently and in a cost-effective manner, understanding the basic yet essential tasks is paramount. Such tasks include checking the oil and coolant levels, tire pressures, and maintaining optimum fuel levels. These regular maintenance responsibilities can not only prolong the vehicle's life but also stave off unnecessary expenses.
Checking Oil Levels
Regularly checking your car's oil level is a fundamental task in car maintenance. It ensures that your engine runs smoothly and helps prevent serious issues in the future. To check the oil level, first make sure your car has cooled down after driving. Open the hood and locate the dipstick. Pull it out and wipe it clean, then reinsert it. When you pull it out again, assess the level of oil. If it's between the 'min' and 'max' indicators, it's in a safe operating range. If it's below the minimum, you will need to add oil.
Checking Coolant Levels
Coolant or antifreeze, works to keep your car's engine at the proper temperature. To check it, ensure the engine has cooled down, then find the coolant reservoir under the hood. There are markings on the side, indicating the appropriate coolant level. If it's below the minimum marking, you'll need to top it up.
Checking and Maintaining Tire Pressures
Maintaining the correct tire pressure can help prolong the life of your tires, improve your vehicle's safety, and increase fuel efficiency. You can check your tire pressure using a tire pressure gauge. First, find the correct pressure for your vehicle in the owner's manual. Next, remove the cap from the tire's valve stem, attach the tire pressure gauge and take the reading. If it's below the recommended level, you'll need to add air. Many gas stations have self-service air pumps.
Maintaining Optimum Fuel Levels
Keeping your vehicle topped up with fuel can help prevent damage to the fuel system and ensure a smooth ride. As a rule of thumb, it is advisable not to let the gasoline level fall below a quarter of a tank to avoid problems.
By understanding and conducting these basic car maintenance tasks, not only will your vehicle run more efficiently, it can also save you from unexpected repair costs in the future.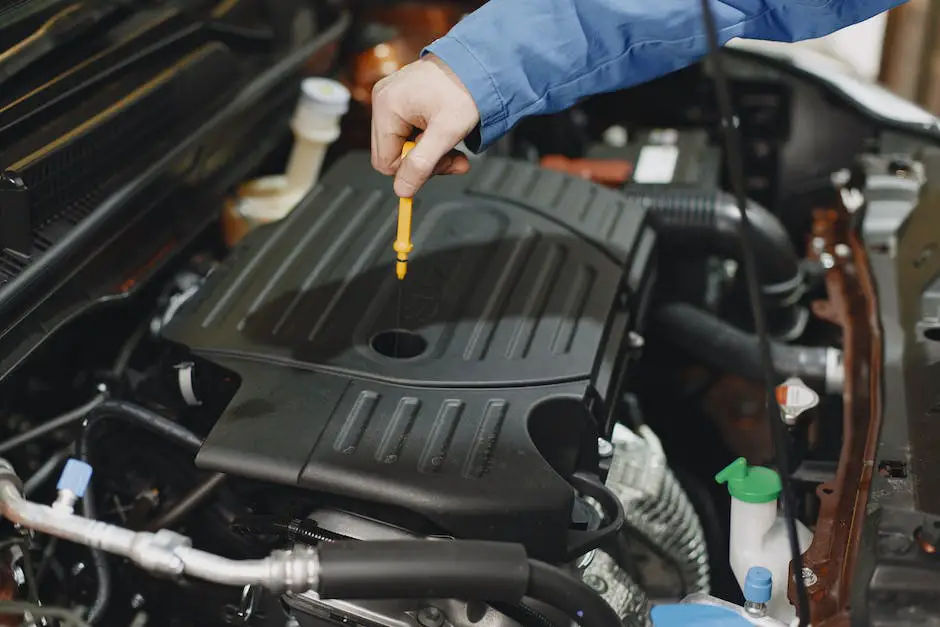 Understanding Car Basics
Understanding Car Engines
The car engine is a complex machine that converts fuel into mechanical force to push your car forward. It has several components critical to its operation, including the radiator, which cools the engine; cylinders, where fuel combustion occurs; an alternator for charging the battery; a carburetor to mix fuel and air; and spark plugs to ignite the fuel-air mixture. Any anomalies here can cause the car to stall, overheat, or fail. Regular oil checks, filter replacements, and spark plug cleaning can help keep the engine in good condition.
Braking System Basics
The braking system consists of the brake pedal, hydraulic fluid, brake master cylinder, and brake calipers. When you press the brake pedal, hydraulic fluid applies pressure to the brake calipers which squeeze the brake pads against the rotor, thereby slowing or stopping the vehicle. Avoid riding the brakes to prevent overheating and regular brake fluid checks help ensure the system is functioning properly.
Transmission System Essentials
The transmission system transfers power from the engine to the wheels. Manual transmissions require the driver to select gears using a gear lever and clutch, whilst automatic transmissions do this on their own based on the vehicle's speed. Regular transmission fluid changes, checking for leaks and being gentle while changing gears can prolong the life of your transmission system.
Suspension System Fundamentals
The suspension system includes parts such as the springs, shock absorbers, struts, and anti-sway bars that connect the vehicle to its wheels. It provides stability, good handling, and ensures a smooth ride by minimizing shocks from road irregularities. Regular visual inspections can help spot problems early such as uneven tire wear, excessive bouncing or leaking fluids.
Exhaust System Overview
The exhaust system removes the by-products generated by the engine's combustion of fuel. This system includes the exhaust manifold, catalytic converter, oxygen sensors, and muffler. It not only expels harmful gases safely but also reduces engine noise. Regular checks for rust, leaks and the condition of the oxygen sensor can help ensure its healthy operation.
Each component of the car has a crucial role in its functionality and safety. Learning these fundamental terminologies and functions will help you keep your car in optimal condition and address any issues promptly. It also helps when you need to convey your car's problems to a mechanic. Regular maintenance checks are the best way to prevent major issues and maintain performance.
Troubleshooting Common Car Problems
Recognizing Overheating
Acquiring the knowledge to identify a possible overheat would allow you to handle this common car problem appropriately. Habitually examine the temperature gauge on your dashboard, which should ideally rest at the midpoint. If it's indicating hot, you're facing a potential overheating issue. Warning signs might include a sudden decrease in engine power, unusual noises like hissing, or the emission of steam or smoke from under the hood.
To prevent overheating, ensure your car's radiator isn't blocked or leaking and is filled with the proper level of coolant. Regularly check your car's belts and hoses for any signs of damage and replace them promptly. Overheating can often result from a failing thermostat, therefore, routine checks are important.
Handling Flat Tires
A flat tire is characterized by a sudden loss of control over your vehicle, shaky steering, or an unanticipated loud noise. Don't panic when flat tire occurs, remove your foot from the gas pedal gradually and steer your car to the side of the road.
To prevent this from happening, continue to check tire pressure regularly, ensure they are filled correctly according to the manufacturer's specifications, and check the tires for any potential punctures. If required, repair or replace your tires.
Addressing Battery Issues
A car that won't start, lights that appear dimmer than usual, or a check engine light might indicate a battery issue. You can also visually inspect a battery, look for corrosion, leaks, or bulges which could indicate a problem.
You can minimize battery issues by turning off all lights when you exit the car, limiting short rides, and making sure the battery is securely fastened and clean from any dirt or grease. Regularly test your battery's voltage to ensure it's functioning accurately.
Managing Brake Failures
Obvious signs of brake failures include squeaking or grinding noises, a vibrating steering wheel, a burning smell while driving, or a brake pedal that feels spongy or hard.
Prevent issues by routinely performing brake fluid flushes, checking your brake pads for wear and replacing them as necessary. A routine inspection of the brake system, including rotors, calipers, and cylinders is advised.
In all scenarios, having a trusted mechanic who can regularly service your car can go a long way in preventing these common car problems. Don't ignore the signals your car provides, acting promptly can save you from more major, costly repairs down the line.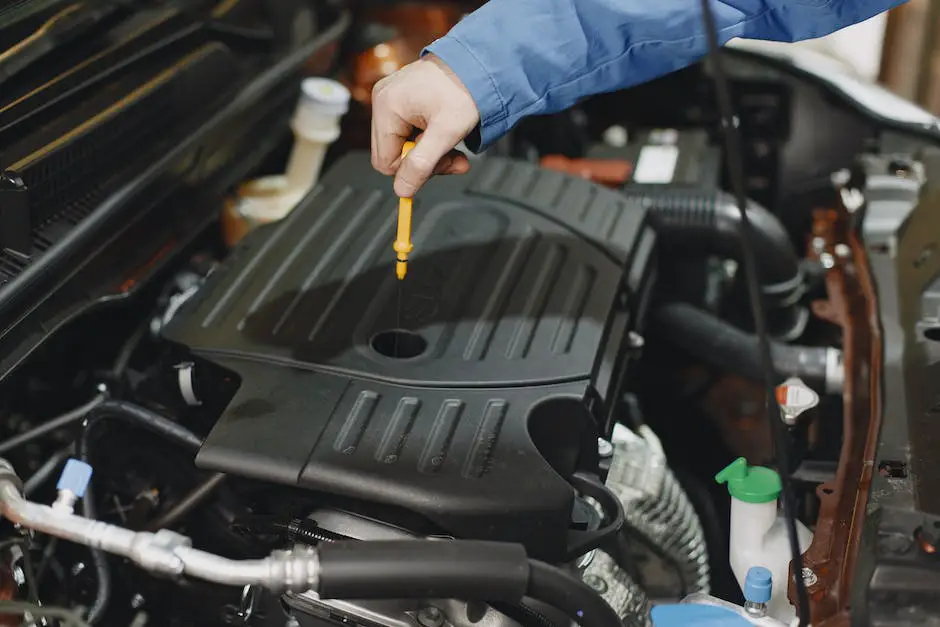 A car, like any sophisticated piece of machinery, requires regular attention and understanding to maximize its lifespan and maintain its performance. Armed with the knowledge of basic car components, routine maintenance, and common troubleshooting, you're now ready to be more attentive and responsive to the needs of your vehicle. Remember, not only does proper understanding and maintenance of your vehicle enhance your safety, but it also fosters a great sense of self-reliance and significantly reduces the likelihood of sudden breakdowns or unnecessary expenditures on repairs. So buckle up, fuel up, and drive into the future confidently.