Keeping your vehicle in peak condition doesn't have to be an overwhelming task. By understanding the basics of car mechanics, applying regular maintenance, providing thorough cleaning and care, and knowing how to troubleshoot common problems, you can extend the lifespan of your vehicle, ensure its reliability and maintain its aesthetics. In this discussion, we will delve into each of these topics further, providing you with the knowledge and skills necessary to become an informed, proactive car owner.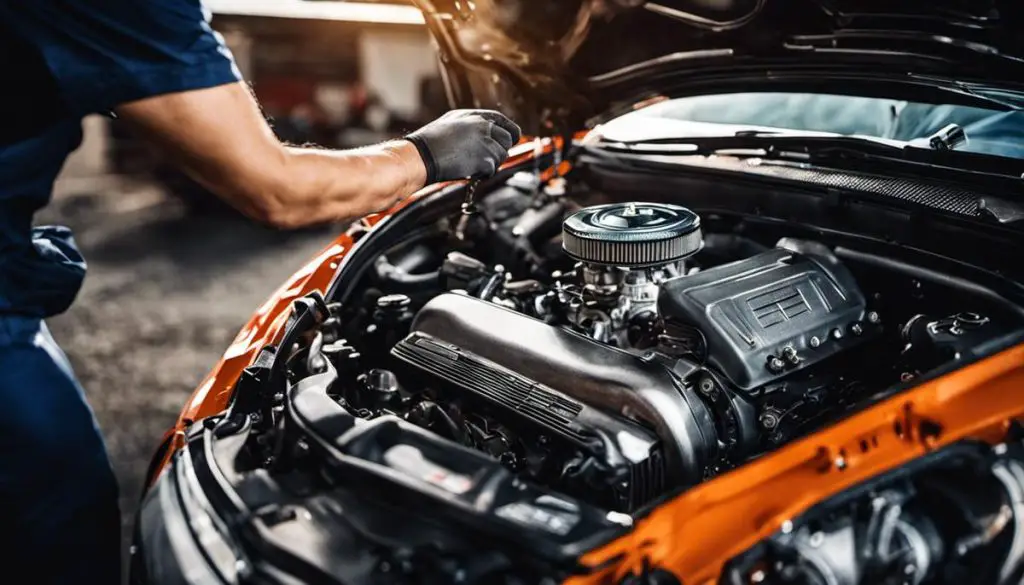 Understanding Basic Car Mechanics
Understanding Your Vehicle's Engine
The engine is often considered the heart of your vehicle. Fueled by gasoline, the engine operates on internal combustion. In simpler terms, fuel is mixed with air inside your vehicle's engine and ignited, creating power that's then converted into motion. The engine is made up of several components, including the cylinders (where combustion occurs), a spark plug (that ignites the fuel), and valves (which allows fuel and air in and exhaust gases out). The engine's power is sent to the vehicle wheels through the transmission.
Knowing the Transmission Basics
The transmission plays a crucial role in controlling the engine's power. Think of it as a sort of middleman between the engine and the wheels. When you shift gears, you're basically telling the transmission how much power to send from the engine to the wheels. A manual transmission requires manual shifting, while an automatic one handles the shifting for you. The transmission operates using a series of gears that can change the vehicle's speed and torque.
Understanding Brakes and Their Functions
Brakes are indispensable for your safety on the road. Every time you step onto the brake pedal, you indirectly control a complex system that brings your vehicle to a stop. The braking system primarily uses friction to slow down or stop your vehicle. When you press the brake pedal, it sends brake fluid through lines and onto calipers, which apply pressure to brake pads and causes them to rub against the brake disks (or rotors). This friction slows down the wheel, bringing your vehicle to a stop.
Basics of Car Tires
The tires are your vehicle's only contact with the road. They should be properly inflated to your vehicle's recommended psi (pounds per square inch), as specified in your owner's manual or on a sticker inside your vehicle's door. Tires need to be replaced periodically as they wear down, rotate, or if you see visible damage such as sidewall bulges or deep cuts. You should also regularly check your tires for proper tread depth to ensure they can displace water or snow and maintain traction.
These components -the engine, brakes, transmission, and tires- are just the fundamentals. They have to work in harmony to keep your vehicle moving efficiently and safely. Regular maintenance checks and adhering to the manufacturer's specifications ensure your vehicle stays in good condition.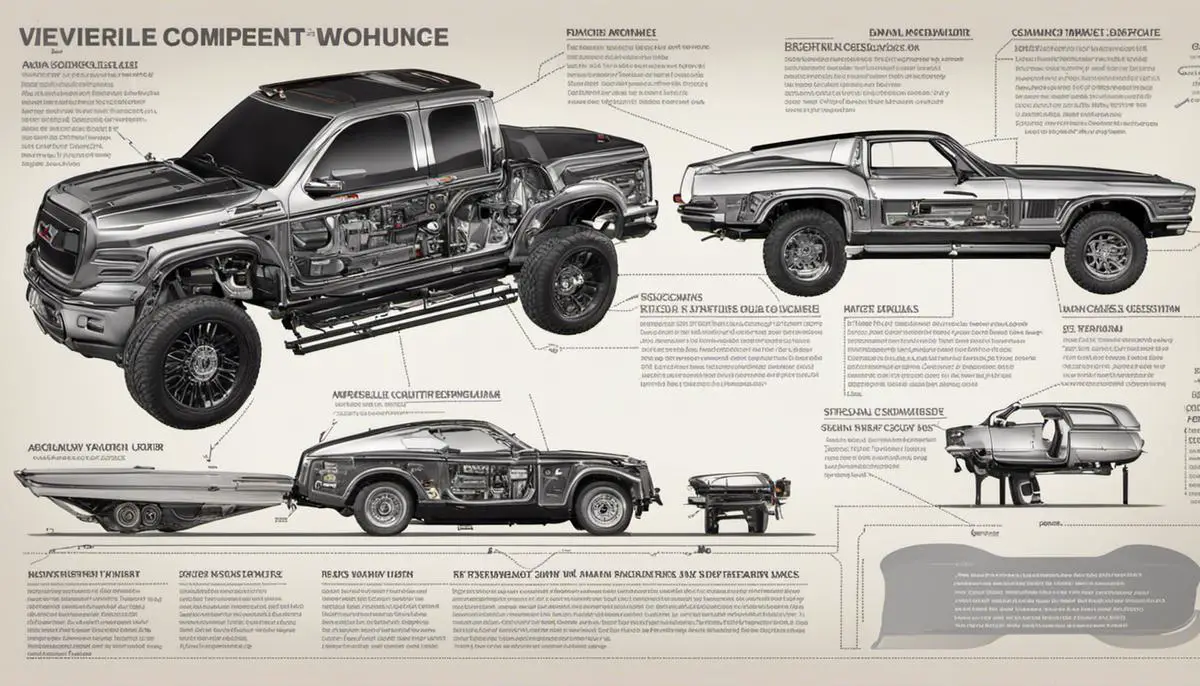 Regular Maintenance Tasks
Understanding Importance of Regular Oil Changes
Regular oil changes are critical to keeping your car running smoothly and efficiently. The oil in your car lubricates the engine and absorbs heat, allowing the internal parts to work together without overheating. Over time, oil breaks down and gets contaminated with dust, dirt and debris from the engine and the environment. When that happens, oil can't do its job as well. Generally, you should change your oil every 3,000 to 5,000 miles, yet it varies depending on the make and model of your car and the type of oil used.
To change the oil yourself, you'll first need to purchase the right type of oil and an oil filter for your car model. Afterward, put on safety glasses and gloves and locate the car's oil drain plug. Place a container beneath it and unscrew the plug to allow the oil to drain out. Then, replace the oil filter and finally, pour in new oil.
Understanding Importance of Tire Rotations
Regular tire rotations can help extend the lifespan of your tires and improve your car's performance. Tire rotations involve moving them from one side of the vehicle to the other, moving them from front to back, or a combination of both. This helps ensure that all the tires wear evenly and last longer. Tire rotations should be done every 5,000 to 8,000 miles or as suggested by the car manufacturer.
To rotate tires, secure the car with parking brake and blocks, then loosen lug nuts on all your wheels. Next, lift one wheel with car jack and fully unscrew lug nuts. After removing the wheel, roll it to its new position and screw lug nuts without fully tightening them. Repeat until you've rotated all tires. Afterward, lower your car from the jack stands and tighten the lug nuts on each wheel.
Understanding Importance of Brake Inspections
Brake inspections are necessary to ensure your safety while driving. Brakes naturally wear down over time and regular inspections help identify potential issues before they become dangerous. It's advisable to get brake inspections during each oil change or at least once a year.
A brake inspection involves checking the thickness of the brake pads, looking at the brake rotors for any scoring, and checking for any leaks in the brake line. The brake fluid should also be checked and replaced as necessary. It's recommended to leave this task to professionals as this involves important safety features of the car.
Remember, while doing these tasks yourself can save money, it's always vital to take precautions to prevent damage and injuries. For complex maintenance tasks or when you are unsure, it's best to consult or hire a professional.
Car Cleaning and Care
Car Exterior Cleaning and Care
Keeping your car clean on the outside is not just about aesthetics but it's also a great way to prevent rust and damage from the elements. Washing your car requires a gentle touch to avoid scratching the paint. Start by rinsing off loose dirt and debris with a hose. Apply a car-specific soap and use a lamb's wool or microfiber mitt to scrub the car's surface. Avoid using detergent or dish soap as they can strip off wax and damage the paint. Rinse off the soap with a hose ensuring all soap suds are removed. Dry the car with a microfiber towel or a car dryer to prevent water spots.
Waxing and Polishing
After cleaning, applying car wax provides an extra layer of protection to the paint. Waxing also gives the car a shiny, new look. You'll want to do this at least twice a year, either DIY or professionally. Polishing, on the other hand, helps to remove small scratches and swirls on the paint surface.
Maintaining The Wheels and Tires
The wheels and tires of your car need special attention as they come into contact with road salts, dust, and grime. Use a dedicated wheel and tire cleaner to remove the build-ups. Remember to use a separate mitt to prevent cross-contamination with the paintwork. Don't forget to check tire pressure regularly and rotate the tires as recommended by the manufacturer.
Car Interior Cleaning and Care
The interiors of a car can get dirty quickly. Regularly vacuum the seats, mats, and carpet to remove loose dirt. Make sure to clean the dashboard and console with an appropriate cleaner. If your car has a leather interior, it needs specific care. Use a leather cleaner and conditioner to prevent the material from drying out and cracking.
Cleaning Glass and Mirrors
The glass and mirrors in your car are crucial for your visibility and safety. Use an auto-specific glass cleaner and a microfiber cloth to clean your car's glass and mirrors. Never use ammonia-based cleaners, particularly on tinted windows, as it can cause the material to peel and discolor.
Regular Maintenance
Regular maintenance of your car does not just include cleaning. Check oil levels, coolant, brakes, lights, and listen for any unusual noises. Routinely check your vehicle's owner manual for recommended service intervals.
Committing to a regular cleaning schedule can immensely help maintain your car's appearance and even boost its resale value. Remember, it's not just about looking good; it's about preserving your car's health for the long term.
Troubleshooting Common Problems
Recognizing Common Car Issues
Understanding the most common car issues is crucial to keeping your car operating safely and efficiently. These may include battery drains, overheating, strange noises, and the like. Identifying these early on and implementing proper treatment or preventative measures can save you hefty repair expenses and potential car troubles.
Diagnosing Battery Drains
A typical indicator of a battery drain is that your car won't start or struggles to do so. Different factors can lead to battery drain, such as a defective alternator, a loose serpentine belt, or power left on overnight. You can troubleshoot this problem by inspecting the car's electrical system. You can also use a multimeter to check the car's battery voltage. A battery reading under 12.6 volts might indicate a problem. If the problem persists, consult a mechanic for an extensive diagnosis.
Addressing Overheating
An overheating engine can be a grave issue as it can cause extensive damage. The first glaring sign that your vehicle is overheating is an illuminated "Check Engine" or temperature gauge light on the dashboard. Also, the thermometer might surge to the red or hot side. Several factors cause overheating, such as a broken water pump, a blocked radiator, leaking cooling system, or a faulty thermostat. If you encounter this, move to a safe place and turn off the engine. Allow the engine to cool before attempting to check the coolant levels or anything else. If the problem continues after refilling the coolant, seek professional help.
Understanding Strange Noises
Cars can make a variety of sounds, but foreign noises often spell issues. It could be a squealing sound when you start your engine, a grinding noise when you brake, or a knocking sound from underneath your vehicle. Such sounds could stem from worn-out brake pads, a failing transmission, a loose serpentine belt or more. It's important you identify where the sound is coming from then check for any visible issues. If the noise persists or it's originating from within the engine or other enclosed parts, it's advisable to get a mechanic to inspect it.
Remember, understanding these common car issues is imperative, but accurate diagnosis and repair should be done by a certified mechanic. Regular maintenance and timely minor repairs can potentially save you from major repairs, ensuring you a safer and more enjoyable drive.
A car is more than just a mode of transportation; it's a significant investment that requires regular attention and care. As we have explored, having a foundation in car mechanics, prioritizing scheduled maintenance, applying appropriate cleaning and care techniques, and understanding how to diagnose common problems can be valuable tools for any car owner. While professional help may be necessary for some tasks, there are many aspects of car care you can manage yourself, preventing issues before they snowball into major problems. So, empower yourself with this information and drive with the added peace of mind that you can effectively maintain and care for your car.