The metal which is consisting of the main constituent other than the iron is known as Non-ferrous metals. For example aluminium, copper, lead, nickel, tin, titanium and zinc. We have discussed the characteristics of the different Non-ferrous metals and the purpose and use of the non-ferrous metal in different applications in this article.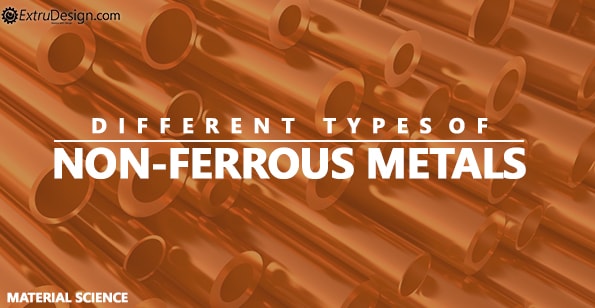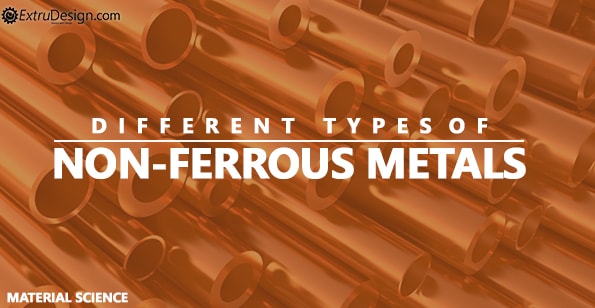 Non-Ferrous Metals
Having lightweight, high conductivity, corrosion resistance and non-magnetic properties are the specialities of non-ferrous metals. These metals don't have the iron as the composition. Some amount of iron will be added in some of the Non-ferrous metals but it is not a considerable amount.
Examples of Non-Ferrous Metals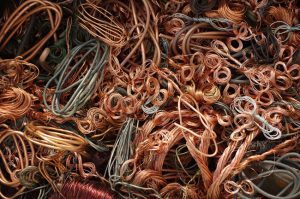 aluminium, copper, lead, nickel, tin, titanium and zinc are the main Non-Ferrous metals.
Some of the Non-ferrous alloys such as brass, gold, silver and platinum.
cobalt, mercury, lithium, tungsten, indium, beryllium, cadmium, niobium, tellurium, gallium, germanium, selenium, tantalum, vanadium, and zirconium are some of the rare non-ferrous metals.
Non-ferrous metals are refined thru the electrolysis process.
Characteristics of Non-Ferrous Metals
The following are the notable characteristics of the Non-Ferrous Metals.
Resistance to corrosion
Good electrical and thermal conductivity
Less weight to the volume ratio
Let's discuss the few of the Non-Ferrous Metals briefly
Aluminium and Aluminium Alloys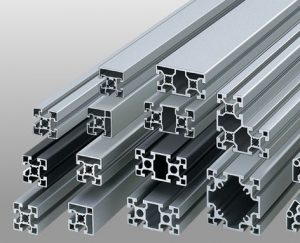 Aluminium is a white metal which is prepared from clayey mineral named Bauxite.
Aluminium is a soft and nonmagnetic and ductile material.
The typical tensile strength of metal varies from 100 MPa to 150 MPa.
With the addition of few alloys, aluminium can become rigid and hard.
By adding alloys, aluminium shows good machinability and forging and casting compatibilities.
One of the major notable characteristics of aluminium is the less weight. Due to this property, these metal is widely used in the aircraft and automobile industries.
Copper and manganese, magnesium, nickel, silicon, and chromium are the different types of aluminium alloy elements.
Copper and Copper Alloys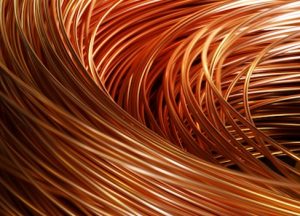 Copper is a reddish brown colour metal and most widely used metals among the industries.
The tensile strength of copper is 150 MPa to 400 MPa.
Copper is widely used in making wires, electric cables, electrotyping and electroplating.
There are two groups of alloys available for copper. they are Brass(Copper-zinc alloys) and Bronze (Copper-tin alloys). There are other few alloy elements which will improve the other properties of copper.
GunMetal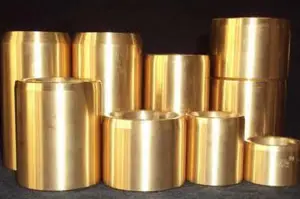 GunMetal is also known as Red Brass.
Excellent strength and corrosion resistance to the atmosphere, steam, salt water, and water.
Not suitable for cold working.
Used to make Boiler fittings, valves, bearings, glands, bushes.
It has a tensile strength of 221 MPa to 310 MPa
The name Gunmetal named after they originally use this metal to make guns.
Nickel Base Alloys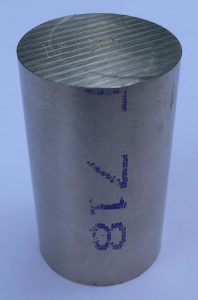 Nickle base alloys are significant for their high strength and corrosion resistance properties.
In most of the engineering industries, nickel-base alloys are used for different applications where high strength required or highly corrosion resisting components have to make.
Monel metal is one of the Nickel base alloys which is having a tensile strength of 400 MPa to 460 MPa. It is specially used to make propellers, sea water exposed components, tanks, chemical and food handling machine components.
Inconel is also a Nickel base alloys which is having high strength and Resistance to the temperatures(Melting point 1395°C). Inconel used to make springs due to its elastic property.
There are other alloy elements are available. they are Lead, Tin, Zinc base alloys.