CATIA vs SOLIDWORKS: CATIA and Solidworks are 3D modeling software developed from the same company "Dassault Systems". Dassault Systems is a French multinational software company. That develops the 3D design, 3D digital mock-up, and PLM (product lifecycle management) software.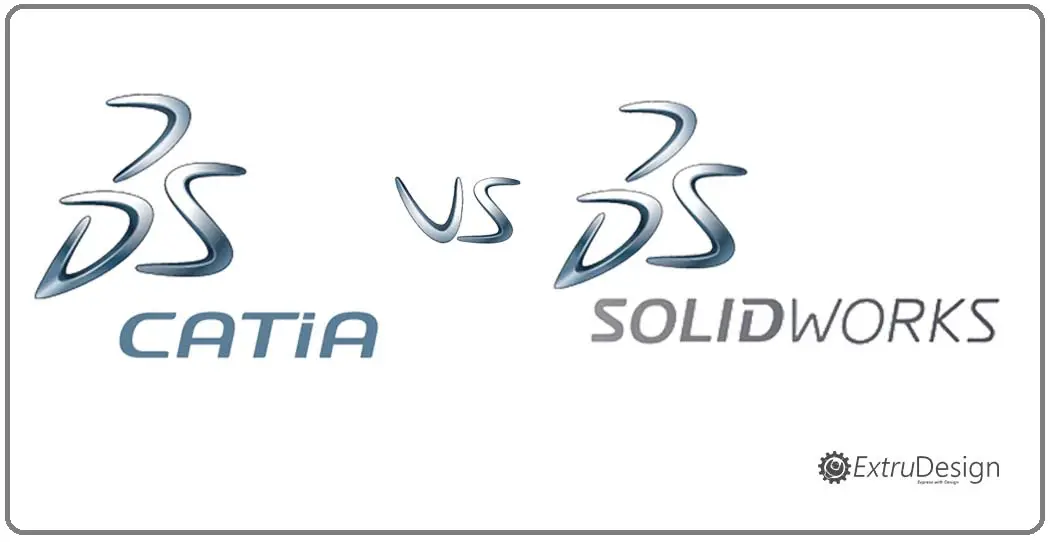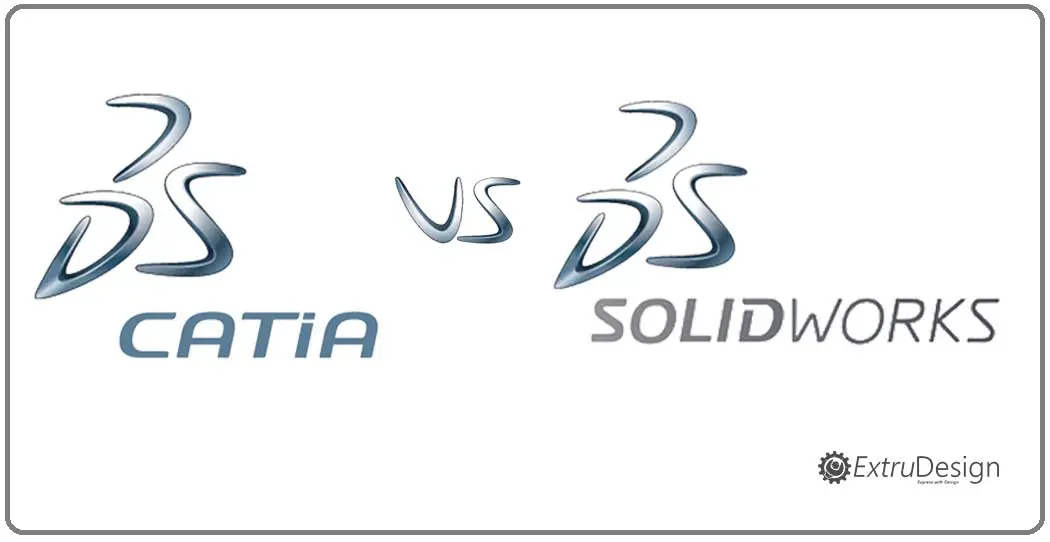 CATIA vs SOLIDWORKS
We will discuss the differences or the comparisons between the CATIA and Solidworks among four areas. they are listed below
Industrial application
Product capabilities
Product cost
User interface
These are the main focused areas where a design engineer/Mechanical Engineer can opt for a CAD system one on another. And we will also discuss the same details individually for each software.
1. Industrial Application
First of all the major difference is the capability in design. CATIA is very sophisticated for generative shape designs. Solidworks is used for the machine design. So that mostly automotive and the aerospace industries are using CATIA. Solidworks is purely a product to design machines.
Take a look at the global customers of CATIA and Solidworks.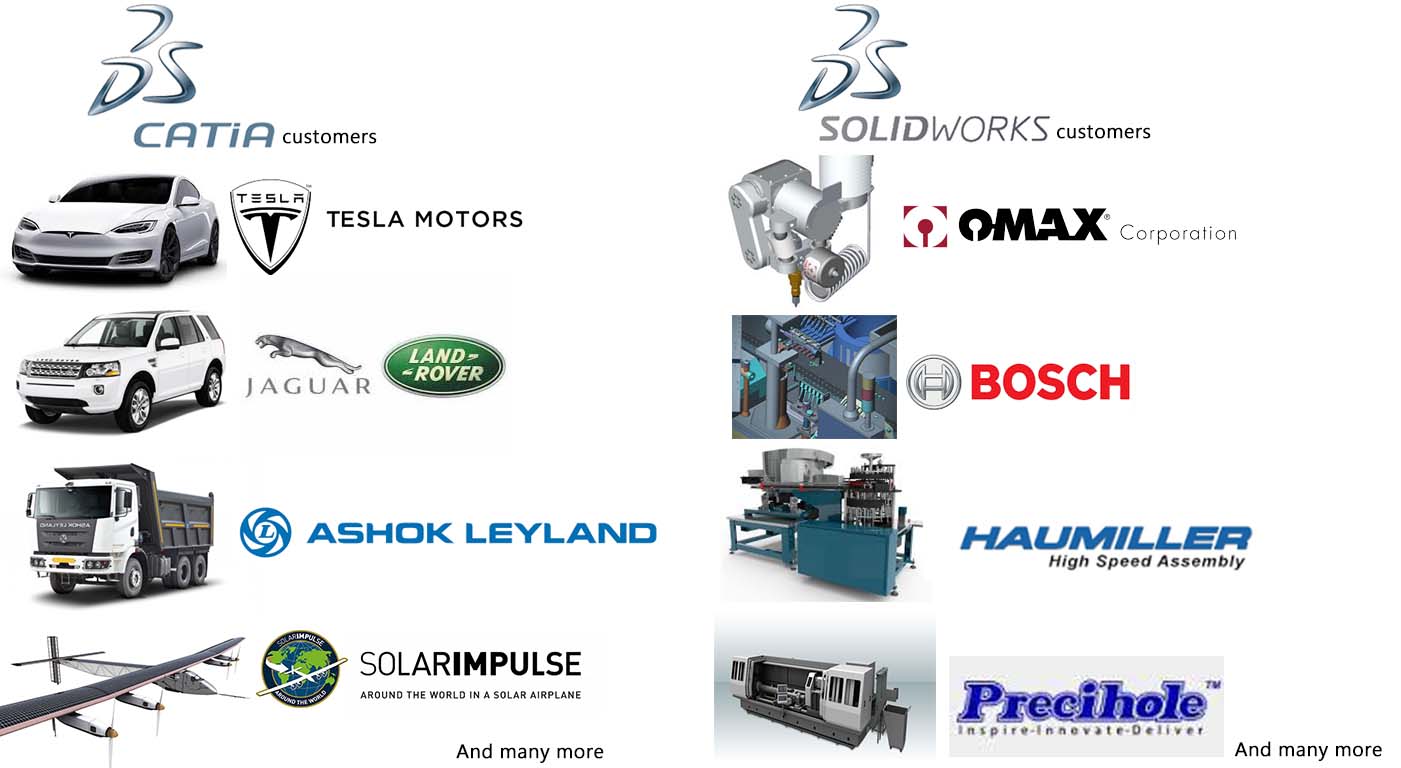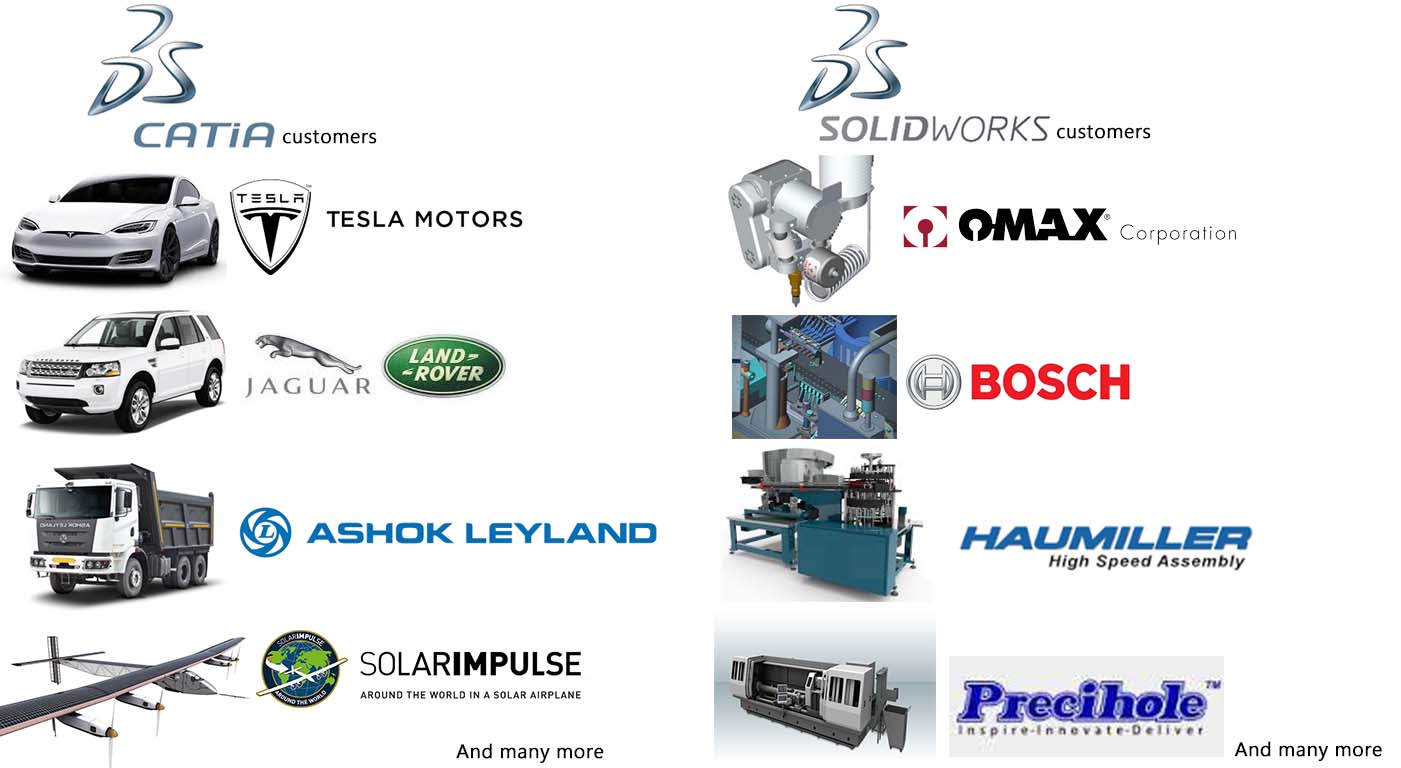 2. Product Capabilities
CATIA provides PLM(Product lifecycle management). which includes CAD CAM CAE, Ergonomic Analysis, And powerful CFD analysis.
CAD: computer-aided design
CAM: Computer-aided Manufacturing
CAE: Computer-aided Engineering
CFD: Computational Fluid Dynamics
Ergonomics analysis: The study of people efficiency in the working environment.
Solidworks is only meant for 3D modeling. But of course, we can do all the above operations. It requires third-party applications. Both the software plays a crucial role in their own set of targets.
Let's look at the product descriptions according to the software developer
CATIA: Virtual Product

SOLIDWORKS: 3D Design
3. Product Cost- CATIA vs Solidworks
CATIA price and the Solidworks price are listed below. The maintenance costs are additional.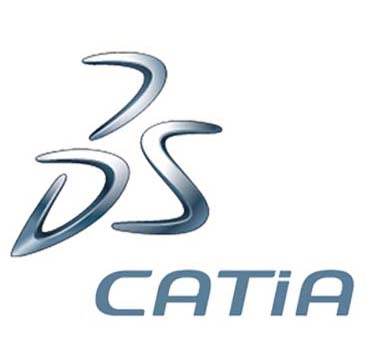 $9,000- 65,000(Depending on the modules selected).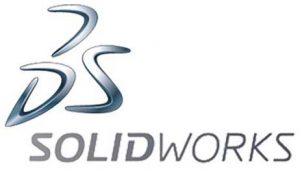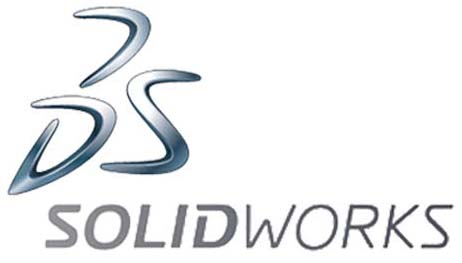 $3,995(since not changed from its first release).
CATIA is a bit more expensive CAD package than any other CAD Software. Small-scale industries will choose SOLIDWORKS. CATIA is especially used by Aerospace industries and Automotives.
4. User Interface- CATIA Vs Solidworks
Solidworks is a user-friendly tool.
CATIA is a powerful tool.
If the above list way of comparison is not idle for you. Following we will list individually how Solidworks and CATIA are good at.
Solidworks
Solidworks is a very popular 3D modeling software for mechanical engineers. Solidworks has the highest user base among the other CAD software for Mechanical Engineers. It's dominant CAD software in terms of users base.
What are Solidworks Features
3D Modelling
Sheetmetal and Weldments, profiles sections
Mold and die design and analysis
2D Drafting for drawings and automation (by using Driveworks to automatically generate the drawing with coding)
Design Simulation module for the designer level (ABAQUS and ANSYS enables for complex simulations. Solidworks is only capable of very beginner level simulation with very restrictive control over the model for simulation)
PDM Pro for Product data management
Which industries use Solidworks?
Most of the Packing Machinery industries use Solidworks (where there are tiny components with very large assemblies)
Machinery
Computer hardware designs (Electrical engineers also use SOLIDWORKS)
Medical devises manufacturing industries use Solidworks
Automotive industry
Aviation and Aerospace
The order of the above-listed industries is based on the highest number of companies that use SOLIDWORKS to the lowest. It is wildly popular in small-scale industries.
What level of competency is required to learn Solidworks and why do you need to learn it first?
Well, it's very easy to learn the software. We recommend starting with Solidworks will make it easier to get your way into the CAD world. being its easiness many engineers are learning it and becoming pro with this software.
The next generation of the drafting of 2D drawings is complete automation. With Solidworks, it is possible to automate by integrating it with the Driveworks module to automate many drafting tasks, automatic drawing generators with web clients. 
So there is a lot of room for you to improve and scope for the future with Solidworks and learn it to be placed one of the many organizations which are using it. 
If you learn Solidworks first it will be easier to learn the remaining CAD software with ease.
CATIA
CATIA's full form is Computer-Aided Three Dimensional Interactive Application. It's well known for surface modeling, So it is the most dominant OEMs (original equipment manufacturers) in Aviation and Aerospace industries. CATIA and Solidworks is developed by the same developer Dassault Systems.
What are CATIA Features?
Geometrical Surface Modelling and high detail and controlling, shape manipulations
Digital Prototyping
Mechanisms
ENOVIA as Product Data Management
Integrated Multidisciplinary Approach
With its many feature-based design controls for surface modeling generative shape design and part modeling and assembly, it is one of the most powerful CAD systems among the other software. Read about all the CATIA Modules here.
Which industries use CATIA?
Automotive
Aviation and Aerospace
Machinary
Compute software industries
The order of the above-listed industries is based on the highest number of companies that use CATIA to the lowest. You know BMW, Porsche, Daimler Chrysler, Audi, Volkswagen, Bentley Motors, Volvo, Fiat, Benteler AG, PSA Peugeot Citroën, Renault these big companies use CATIA.
What level of competency is required to learn CATIA and Benefits of learning CATIA?
I must say you need a bit of skill in basic modeling knowledge to get started with CATIA. Since many big automotive companies like BMW, Porsche, Daimler Chrysler, Audi, Volkswagen, Bentley Motors, Volvo, and Fiat uses CATIA, you can be placed in one of the biggest companies. But you have to be fully equipped to beat ou the competition and stand out.
From this details about the each software you can understand which is best suited for your requirement.
Conclusion
Each of them is best in its own way. If we start using them we will feel that SOLIDWORKS is a bit easy to learn. Whereas CATIA is an open environment to maximize the possibilities to customize the product in our own way with whole lot of features.