An app development project on "All India Meal" submitted by Anmol Ghai (from Gurunanak College of engineering and technology) to extrudesign.com.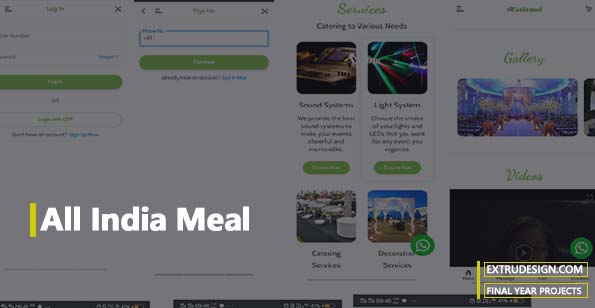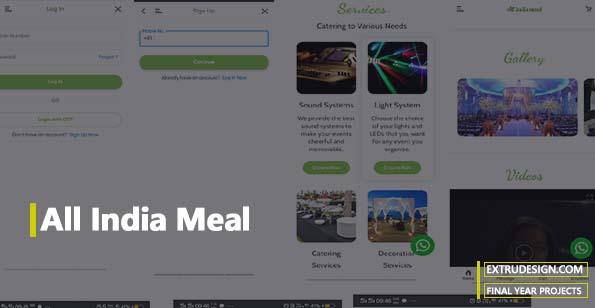 Introduction
Our project is an android application that name is All India Meal.
The project is developed to help people to book their meals for parties and different events.
Application is developed for all person they get a variety of foods as per requirement.
Technology
Android studio is a platform where the project is developed.
Firebase Technology is used nIt is supportable in all above 4.0 Android versions.
Minimum 10 MB space require.
Web-version
Explanation
In this project, we provide one application for all vendors as well as for users.
In this application, the user will provide their requirements.
The most important scope is to help all vendors to get their business increase.
User requirements switch to an admin panel where the vendor will get their requirements on that basis they provide their updates to the user.
In the future users will also able to book tables in a particular hotel with the help of this application.
Our Moto
Filling every occasion with great food and service. Located in, Nagpur, Maharashtra, we, are known for providing truly exquisite cuisine accompanied by dedicated services for all types of events.
We also offer pre-planned meal packages that you can customize to your liking. nIt is our endeavor to make sure that you enjoy homemade food at very affordable rates by availing of our tiffin services.
We offer a wide array of meal options in the vegetarian and non-vegetarian sections.
Each option is not just finger-licking good but highly nutritious and prepared under very hygienic conditions.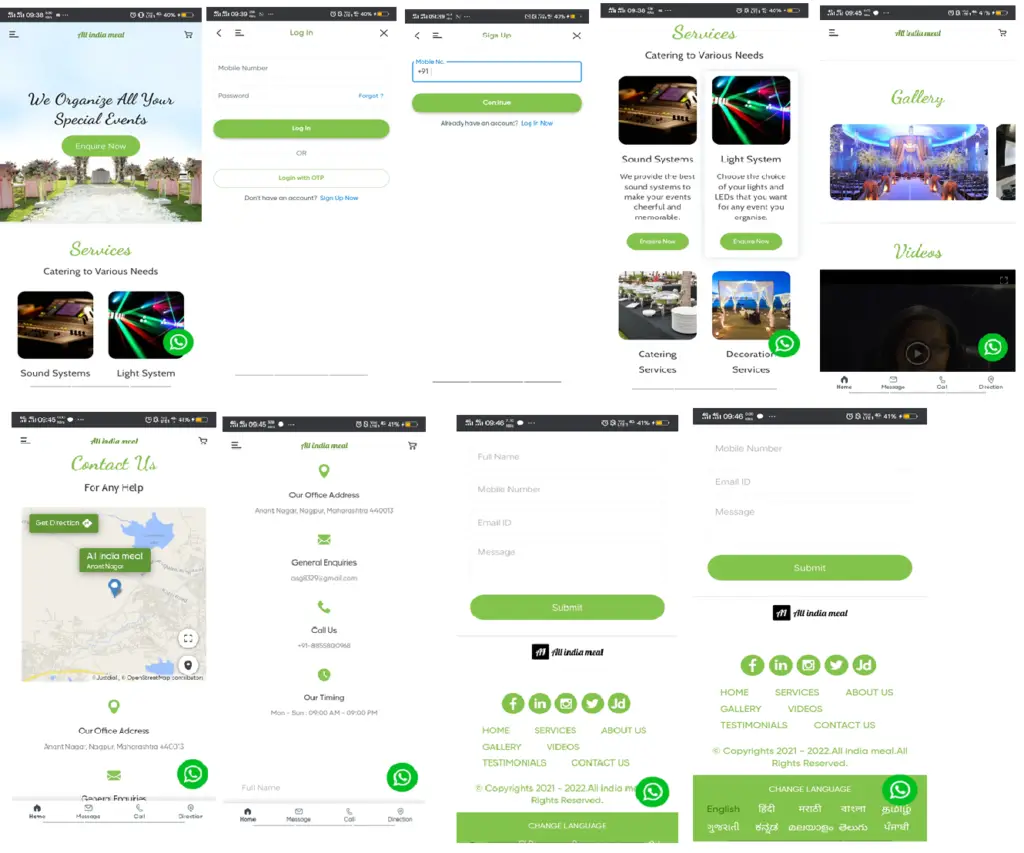 Future Scope
Order food on any place like bus and train is also possible with the help of our app in future
Booking table
Get direction
Order online and delivery
Credit: This project work was completed by 1.ANMOL GHAI 2.NEENU NADAR 3.PRANJALI HELWATE 4.MAYURI SHRUNGARE 5.AMEET BISEN 6.VIKRANT MAISKAR 7.RAHUL TIWARI.